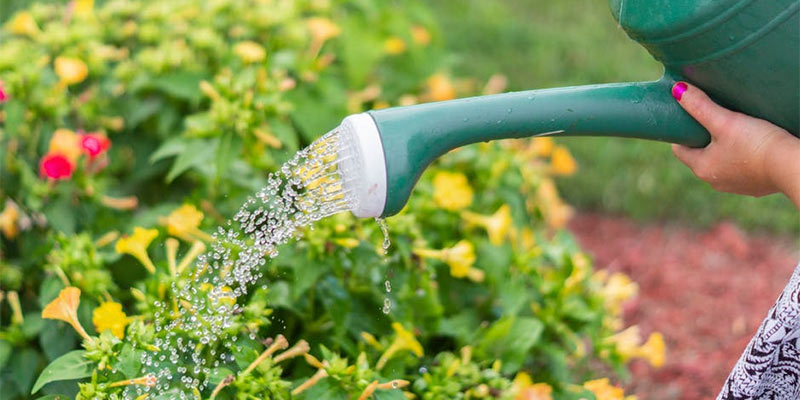 If you are a garden lover and deeply concerned with both the look and health of your garden, back yourself up with some of the essential gardening elements : incorporate good fence, quality fertilizers, soil and plants. Keep a check on the quality of soil every now and then and make sure all your plants are well hydrated and healthy.
Gardening doesn't necessarily mean bringing new and diverse plants into your garden area; it is much more than that, proper inspection and deep understanding of the root cause of plant disease, soil quality, good fertilizer is a must.
Listed below are some of the things to consider for a beautiful and healthy garden at your house:
Good Fencing with wooden furniture sets
Primarily, keep the garden area safe and secure with good fencing and boundaries around it. A Fence around the garden will keep cows and cattle at bay. There are many reasons why a homeowner should consider fencing their garden. A fence on the front side of the property will not only accentuate the look of your garden but also keep the neighbours' dog away from littering inside it. Invite your friends over a cup of tea in the garden with a well-designed set of wooden furniture perfectly placed at a corner of your garden.
Bonsai Plants
One of the most important and healthy add on to your garden is a collection of bonsai plants. Bonsai plants can clean and help purify the air in your home. It is also good for your health as it maintains good air quality in the atmosphere. Bonsai plants can help you get over your cold in just no time. For plants that are grown indoors can help in fighting fatigue, anxiety, cough and sore throat.
Watering Can
Most of the times, people tend to overflow and pool the entire garden area with water in order to keep the plants hydrated and moisturised, well this absolutely wrong. In case you have a succulent garden, all your plants will need good quality water to survive. Overwatering is as bad as not watering the plants. Keep a check of the moisture in the soil and water the plants accordingly. Watering cans are ideal for the quantity of water that goes into the soil for every plant in the garden. It doesn't create a pool in a particular area of the garden and helps in an even distribution and hydration of the plants.
Fertilizer
You need to have a deep understanding and knowledge about the kind of fertilizer that will work for your garden. Too much of any fertilizer can burn the roots and the ability of the plant to absorb water due to the rupturing of xylem cells. Talk to a specialist regarding the variety of fertilizers and its effect on the soil, before making a purchase.
Sunlight
Sunlight is an extremely vital component for the good health of your plants and soil. You can't grow vegetables and plants in a shady and damp area with no ray of sunlight crossing over the path. It is never going to work for you as a gardener. Make sure you only focus on areas that are directly covered under the sunlight.
These are some of the important things to follow in order to keep your garden healthy and maintained. As a homeowner, we understand your concern about the condition of your garden, and therefore, this article is a sure help for you in keeping your garden healthy and beautiful at the same time. It is always advised to have an occasional garden inspection which includes an efficient checking of the soil, water and other important elements of your garden — happy Gardening.