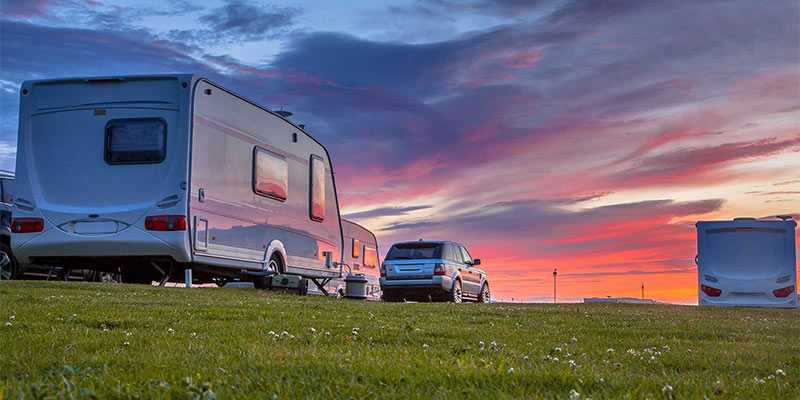 The traditional way of camping dictates that use of a tent is a must and therefore the avid camper will always have his tent packed up and ready to go. But what about camping using your RV? Moving house is something that comes in handy right?
A small camping tent is what makes up your portable home in the wilderness, and everything that you have to make your stay comfortable as much as possible would need to be carried by hand. If only there were a way to bring your home anywhere. There are a lot of struggles in camping especially the exhausting journey towards Mother Nature. Nothing beats the call of the wilderness right? But what if there was a way to bring it home with you? That's right, your RV is a luxury to have, but of course, nothing compares to the traditional way, or does it?
Pick and Roll
The idea to go camping would either come from your own decision or somebody else's, but during your newbie decision-making, a tent will always be the first choice. You go to a store you pick and roll. Easy as that right? But what does a tent offer? A tent is basically a portable shelter that is usually of fabric material, and with the use of poles for its structure, it's your house for a couple of days in the wilderness. But should it end there?
Tents vary in sizes, the quality it is made of and the span of your mini structure in the wild. A great way of choosing the right tent to purchase would likely dictate by its weight, span, material, and color but of course, your budget is also something to consider right?
Recreation Vehicles vs. Tents
Most RV's nowadays are practically moving houses found to be home to most, with that being said, camping has been made easier with basically the thought of getting your house in the wilderness. Camping has never been easier. Everything you need is just a few meters away. But it wouldn't feel like camping if you don't mingle and tingle in the wilderness, would it? For this round, camping feels would appear better if you're using a tent. There should nothing be more satisfying to the avid camper being able to be one with nature.
The Set-up
Setting up tents are what people would say "a drag". If you are a veteran camper, then setting up a tent would likely cost you a few minutes of your time but if you are new to using tents, of course, a lengthy period would probably cost you. For time management using an RV for your camping needs wins this one. An RV is built for adventure. You don't have to setup it up; it's your house!
Toilets
The basic necessity for humans! Not everyone is comfortable being in the wilderness getting rid of their waste. With a couple of days in the wild, surely you will find yourself looking for the toilet. But of course, Mother Nature's attendants are at your disposal, but are you looking for a comfortable experience? For a mobile home RV's have toilets and thus they win this one, no doubt.
Cooking
Sure it would be great to cook a nice meal using a gas/electric stove! But the camping experience wouldn't be complete without a campfire. Cooking is a joy with friends/family gathered in the warmth of a campfire. You can't go and make a campfire in your RV, can you? Being able to use a tent at your disposal would grant you this limitation, so camp fire it is!
Water Supply
As mentioned RV would likely have everything, you need within arm's reach. As for water supply, your mobile home holds more storage, and you don't have to bring everything by hand. Your water supply should likely last a week or so granted you spent time on storage.
Bathing
So much for water supply right? Wrong.  If you're spending a couple of days in the wild, taking a bath shouldn't be any problem if you're using an RV for camping. Not that not taking a shower at all is a problem, that's your jurisdiction. But as for comfort, a more positive space for bathing would be in an RV. Also, who hates taking a hot bath while traveling? Your RV water heater might just be your golden treasure in your mobile home. You should be able to get the feeling of being at home while traveling on the road in the simplest way possible.
Clean-up
Your necessities would likely be discovered in an RV, but that shouldn't stop from getting a legit camping experience. Using the traditional way of camping won't prevent you from experiencing the essence of the wilderness and so does being in an RV, except you don't get to sleep outside.  But aside from that, the clean-up should also matter otherwise.
While using an RV you would likely only get a couple of things outside, but you can bring them back inside your RV comfortable for traditional campers, they get to clean up everything and returning everything the way they were just like in day one.
For cleaning up an RV camp is best. After all, you can just drive away someplace else when you're done.