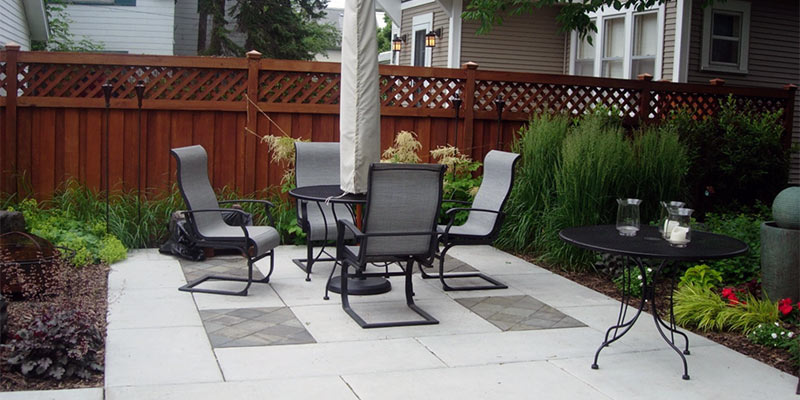 Want to lift the value and style of your home? Creating a small patio at home could definitely help.  A patio is a paved area outside a home that is usually adjoined and utilized for dining, entertaining or relaxation – an additional recreational spot for your home.  Nowadays, many homeowners give great importance to their patio area. There are actually many advantages a patio can offer you – all of which contribute both to the quality of the home as well as the quality of life.
Patios offer many benefits that can go beyond making your home look great, that is why you ought to give a thought about adding and styling one for your home. And here's a guide on how you can style up your own small patio.
1. Have a Plan
Before starting working with your small patio, you should have a concrete plan of what theme you prefer to have. It can actually be anything under the sun and it depends on your taste. Do you want to have a modern looking patio? Or a zen style yard? It is actually up to you to match your preference as it will make you more relaxed during stressful moments.
Additionally, you should know beforehand what will be the purpose of your patio. Should it be a conducive place to read a good book while sipping coffee? Or you want to have a yard that you can do your hobbies like gardening or yoga? Knowing it ahead of time can let you organize what fixtures and furniture to buy.
2. Select the Right Furniture
You may opt to choose space saving furniture. Some may be folded off when not in need to save more space especially if you are working in a limited area. However, you may elect to put furniture depending on the purpose of your patio. Do you plan to laze off your patio and read a book? You may try to look for a comfy sofa.  If you think your patio's function will be for family barbeque sessions, you may purchase wooden benches and tables.
3. Be Creative with Floors
Your floor can influence the look of your small porch and can actually make it look bigger than it is. You may choose among the seemingly countless designs and sizes of tiles available in the market. Just make sure it will fit the theme that you have planned so it will look in harmony with your furniture. For example, you want to have a patio to cater your gardening hobby, a wooden design for your floor would be perfect.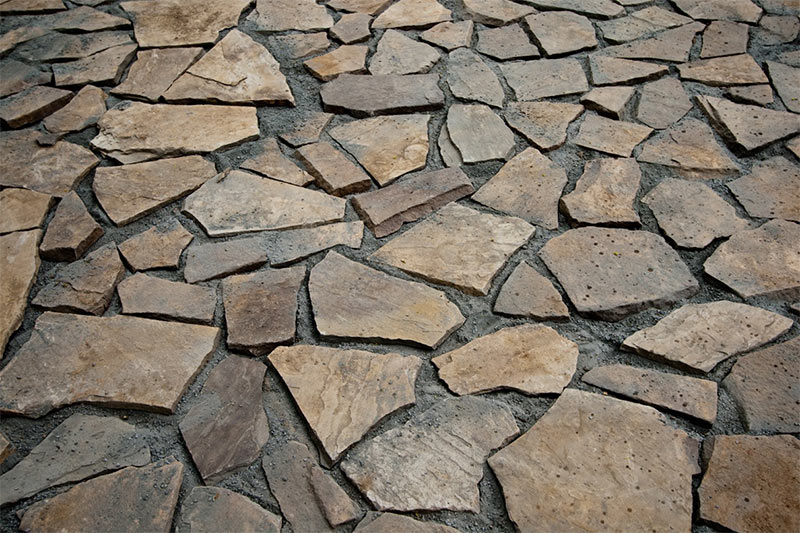 4. Add Some Mirrors
It is a general knowledge that mirrors can expand small spaces and make appear larger. It can also add an elegant and classical feel to your yard. But you don't just put a mirror in your garden and expect it to do its job. To optimize your mirror, you must put something around it, preferably plants so that they can blend well and create an illusion. The thing about a mirror is, they reflect. You don't want others to see your messy utility area at the back, don't you? So you may want to face the mirror away from it.
Just a precaution, keep your mirrors away from the sun because you don't want to set your or your neighbors' fence on fire. Studies also show that concentrated reflection of the sun from the mirrors can harm birds, so you may want to avoid facing it upwards or directly to the trees.
5. Be Green
Plants do not only decorate your patio, but it can also add shade and privacy to it. Choose plants with height, not bulk as you do not want to overwhelm your tiny space with big bulky plants. Plant flowery plants that will add texture and color to the yard. Also, consider the smell of it since strong aromas can quickly overpower your patio. You may also think vertical when choosing plants because you do not have that much space to put them in their pots. Plants like orchids can look good while not taking a lot of valuable space. These things can make your small patio more vibrant and relaxing.
6. Install Lights
Most probably you will spend most of your day at work and you will only see your house at night. And for those whose patio is located in front of their house, it is the first part of your home to greet you after your long and stressful day. Lights like Halcyon play a big role in making your patio look warm and welcoming. Lighting is one of the most important aspects of making a patio look well, but sometimes the most overlooked one.
There are actually several ways to light up your porch. You can up light for 360 degrees viewing by evenly lighting your patio from below. With this, you can highlight elements in your patio that have more than one viewpoint. Silhouette lighting will also help your patio, this can be done by aiming a light at a statue or plants to make an eye-catching shadow on the wall. There are still other ways to maximize your lights, your imagination is the limit.