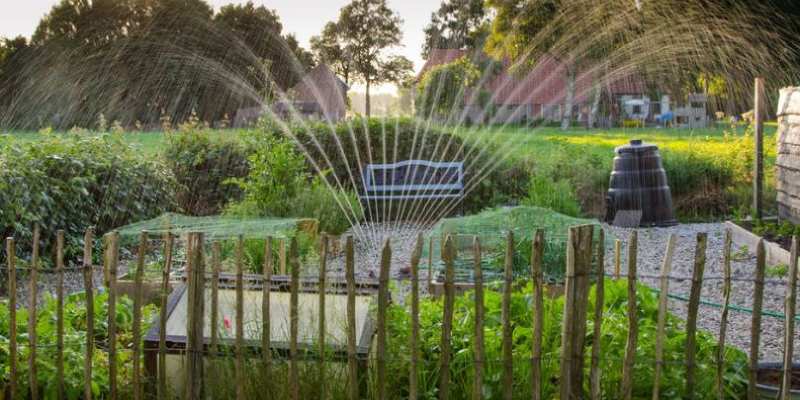 A great outdoor is incomplete without having a beautiful garden. Of course, having a garden is a difficult thing to do, as you need to look after every plant, flowers, and trees. You also have to ensure that there are no bugs and disease taken over in the garden.
However, you do wish to have a garden that is free from all the insects and have a beautiful one where you can sit, read, or merely enjoy being there. Well, in that case, we are here to help you out with it.
Creating your garden is one of many joyous things to do. Therefore, in this article, we have mentioned down seven valuable tips on creating a beautiful garden. You can maintain easy and affordable ways even if you are working from morning to evening.
Before, you start the process of creating a garden you need to understand the basics of gardening. You can look upon the internet, consult someone, or maybe join the local garden class near your home. By doing so, you will be able to know what exactly do you prefer for your garden.
1. Location
The first things you need to decide while creating the garden is to decide the location. You could decide how you want to connect it with your home and other areas. Also, it depends where you live. For instance, if you live in a hilly area then you will have to design the layout accordingly.
Besides, you will also have decided which urban or rural garden design you want.
2. Soil
The second most crucial thing is to select the soil for your garden. No, you do not need a degree to understand the type of soils in detail. All we ask you is to know some basics related to soil. For example, what amount of water it will require, weather, or the humidity, nutrients in the soil and so much more to know?
One can use the regular soil and thereon start adding the compost, mineral salt and practice the natural and organic fertilizer on the top of the soil.
3. Planting Design and Exterior Look
To have a planting design one will also need some ecological knowledge and of course horticulture as well. But, you can hire an expert if you are able to else look upon the internet.
For the exterior look, you can have patios with wooden flooring to give an elegant appeal. You can even opt for highland manor for some classy look. Ensure to keep shade on top of it, so that you can sit around in every season.
Also, set a bonfire, lighting around for a gorgeous and alluring look. You can also make a gravel path to walk around in the garden.
4. Selecting The Flowers
Now comes the best part and that is selecting the plants and flowers. It may seem a tricky task, as you don't have any knowledge regarding which plants and flowers to opt for your beautiful garden.
You can begin by sowing the seeds. It is not rocket science. All it takes careful attention and you can see the results.
If you are following a theme then you can decide on the flowers that colour coordinates well. For instance, sunflowers and hydrangeas are great combinations. Another great combination is the roses and lilies that you can offer in a bouquet as well.
Thus, it's entirely upon you what you wish to have in your garden. But, roses are mandatory unless you are not allergic.
5. Integrating The Plants
It's true when you are planning to have a garden, you don't want to miss out on having plants and herbs. Therefore, integrate them together with the flowers. You can have various herbs that are useful in the kitchen and remedy purpose.
Play with the texture and align them together by creating space between each herb and plants. Don't miss out the fragrant herbs so that you can pluck some and add into the salads and sauces.
6. Seasons
It 's very crucial to understand which flowers, herbs, and plants will sustain throughout the season. Therefore, plant accordingly. In addition to that, ensure that you install a shade over the plants or move them somewhere else when there is excessive rain, sunlight, or snow falling.
7. Keep It Simple
Last but not least, don't go loud in creating your garden. The simpler you keep the more attractive it's going to look. Hence always follow what your instinct tells and don't miss to look upon the internet for some knowledge related to the gardening.
Remember that quote Audrey Hepburn said – "TO PLANT A GARDEN IS TO BELIEVE IN TOMORROW." Nothing holds true other than that. Gardening demands for patience, attention, and some low. The above-mentioned article sums up about seven valuable tips on creating a beautiful garden. Try them out and do let us know about your experience in the comment section!