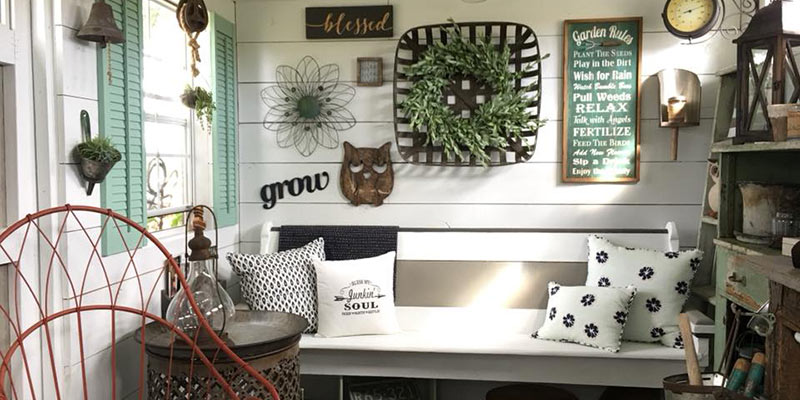 If you didn't know what a she shed was before watching State Farm Insurance's amusing commercial with regards to whether a flaming she shed—equipped with a chandelier and posh decor—was covered by homeowner's insurance, you do now.
More importantly, it's hard not to want one.
Of course, a she shed can certainly be gender fluid—it can be a she shed, a he shed, or a they shed—it's really whatever you can dream up! Seriously though, a she shed is technically the woman's version of the man cave (which can also be created out of a portable building if the basement is too full).
"You know how men have man caves? This is like that, but for women," Amy Spearing, interior designer and mother of three, told the Wall Street Journal. "If I was inside, someone would be screaming, 'Mom!'".
The she shed is part of the growing popularity of small spaces and tiny homes, and is designed to be a woman's sanctuary away from the chaos of the house.
Inspiration for Your She Shed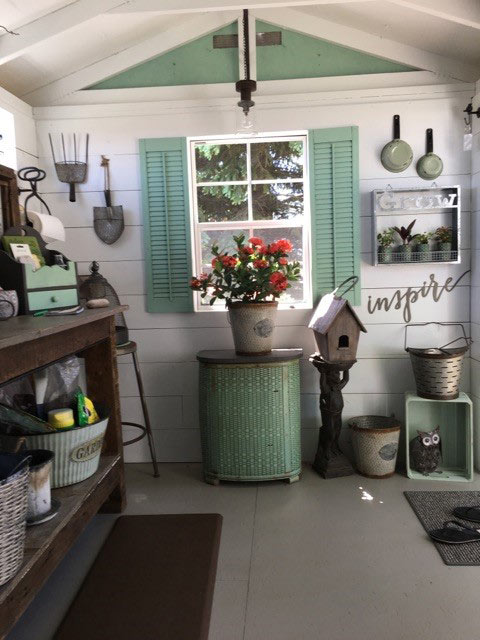 You might already know you want a she shed and even have an idea for its primary purpose: from a place to escape with a book, for tea in the morning, to a full-on DIY workshop. Even if the details are still a little fuzzy, there's a lot you can do with your she shed once you've established a structure for it!
As with many projects, Pinterest is one of the first places you should turn to for ideas. There are thousands of ideas on the social media site to get those creative juices flowing when it comes to the interior and exterior design of your she shed.
If you've not found inspiration yet, checkout Erkia Kotite's book She Sheds: A Room of Your Own, which is packed full with examples of she sheds, as well as step-by-step guidance for designing your space. But don't feel like you have to build your own she shed for your dream to become a reality. Thankfully, you can speak directly with the experts at Countryside Barns about how to create your she shed.
Designing Your She Shed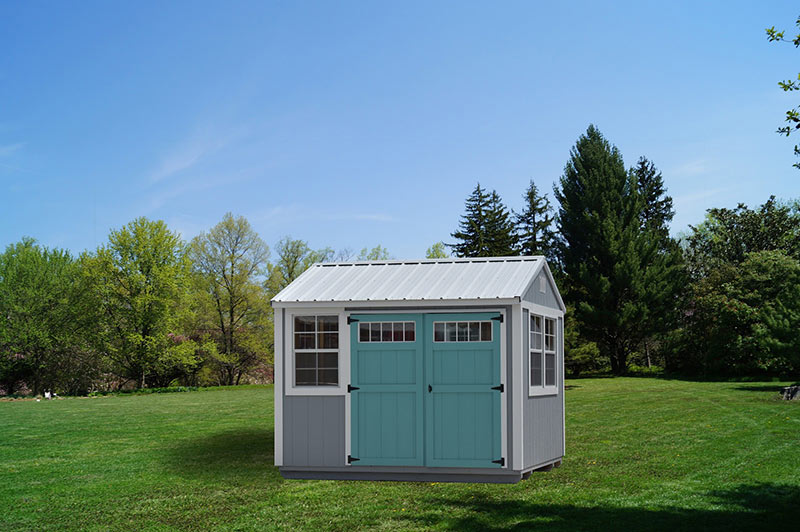 A portable building — from a lofted cabin, to a garage, lofted garden shed, standard or lofted cabin, utility, or gazebo — is an ideal way to create that extra little space most homes need.
Sure you can use it for storing all of your "treasures", keeping the tractor out of the rain, or providing somewhere for the chickens to roost. However, you can also turn a portable structure into a guest house on the property, the craft room you've always dreamed of, a small storefront, or even a private office—basically, a portable building is the best base for you to start designing your she shed.
The base structure for an idyllic portable building can be very similar from she shed to she shed, with perhaps the biggest design choices being the size and whether or not you want a loft. Portable buildings range in size from tiny eight by eight structures, for the tiniest she sheds, to 14×40 if you really need plenty of room to wrangle your dream into reality.
Without a doubt, most she sheds have plenty of windows, embracing the beauty of the outdoors and playing with all the natural lighting that pours in. You can even consider tracking down upcycled doors and window frames that you want to be incorporated into your she shed.
It's in the details that your she shed is set apart.
A white curtain can be strung across the front entrance for a more ethereal, summery mood. However, if you live in the Chicago area, perhaps the idea of watching the cold winter wind whipping a white piece of cloth back and forth across the entrance sounds less than ideal. So, instead, why not consider installing a hot chocolate bar, or even turning your she shed into a heated tea room, separated from the house by a short, brisk walk?
From interior to exterior, your she shed can be modified and designed to meet your needs and aesthetic tastes. It's a small enough space that every detail, every shade of paint can—and should—be exactly as you imagined it during the planning process.
So, make it any color you want. You can go with a standard, wood-stained look or get wild with painted LP SmartSide options, which throws the pallet books open. Get every wall a different color if it so pleases you.
The best part about having your she shed designed as a portable building is that it can come with you if you relocate. Or, if you become uninspired by the views from your she shed, it's easy enough to move the structure to another part of your property.
Final Thoughts: She Dreamed of She Shed by the Sea Shore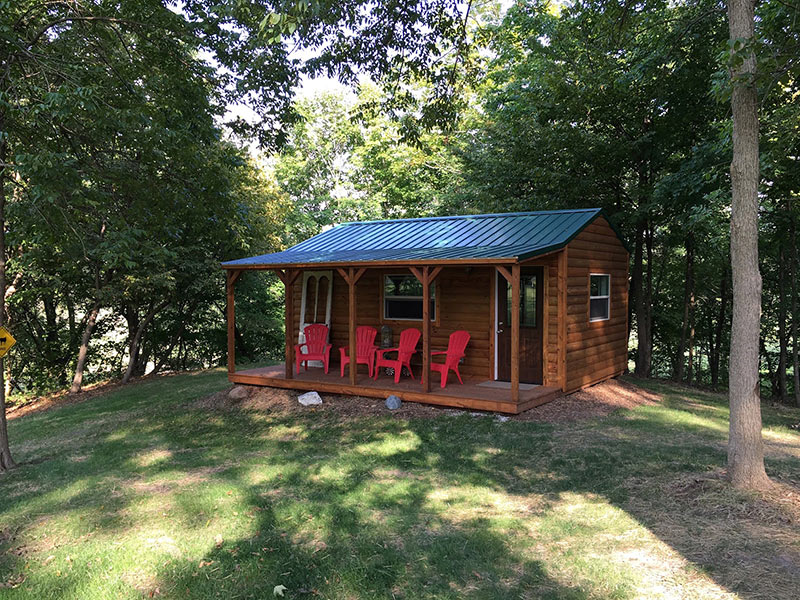 A she shed (also known as an Alternative Dwelling Unit) is often the most economical way for you to expand your home and create a living, working, or playing space—just for you.
The reasonable costs and small carbon footprint of a she shed, as well as the usual focus on simplicity, makes it adaptable to your changing interests: be that alone time and meditation or tea time and photography.
One recent customer at Countryside Barns raved about her she shed.
"I just had a finished 14×40 delivered that is being turned into my photography studio as we speak. Phil and his team were AMAZING," Heather Collins wrote. "They made the whole process so smooth and not near as nerve wracking as I had expected this to be! Phil helped me design it exactly how I wanted and it was right on time and I was kept in the loop the entire time! I will highly recommend them for any project you may need, big or small. They are the best!"
The key to unlocking your special space is taking the time to work with experts in designing your she shed. This ensures that the foundation is strong and that the construction is world class before diving into all the details with regards to flower boxes and curtains—which those in the know are more than happy to help you incorporate.
Still need help dreaming up your she shed? Contact the family team at Countryside Barns and let them help!