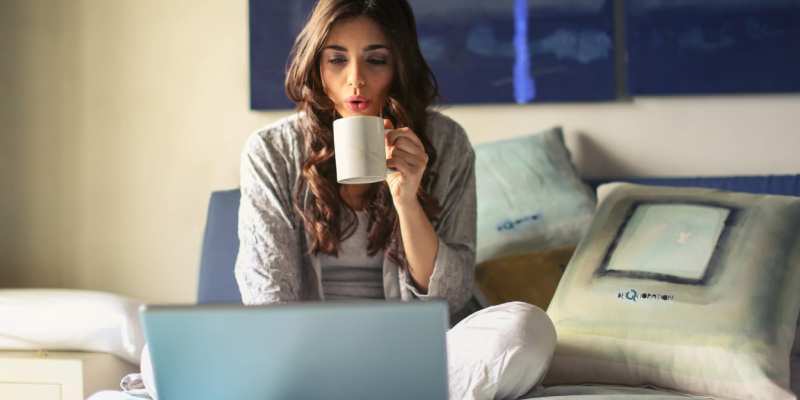 Opting to replace your old boiler can be a big expense and it's not always the top of a homeowners list of things to do. In fact, two-thirds (66%) of UK consumers would only replace their heating system if the current system failed or started to deteriorate according to BEIS (Department for Business, Energy & Industrial Strategy).
You're probably only reading this article if you're already having issues with your current boiler or if it's already nearing the end of its lifespan (10-15 years for a combi boiler). When you start looking for a new boiler it can be a confusing landscape full of technical jargon that you don't understand and have no interest in. However, there are heating installation companies out there that make the process really easy by asking you a few simple questions and then recommending a suitable boiler based on your answers in a process that's entirely online.
If it ain't broke…
If your boiler isn't giving you any problems you may be tempted to leave it be. When a boiler reaches a certain age, it's more likely to have health problems, so you may want to replace it before the inevitable breakdown leaves you in the cold. Even if you get it repaired it's much more likely to break down again and then you're left with the question 'How much money do I sink into this before replacing it?'. If your boiler is particularly old there may be issues sourcing parts for it, which is fine if you have heating but if you're waiting for a part with no heating, it's a different story.
Does your boiler suffer from any of these issues:
Water temperature not heating up as much as it should or not as quickly as it should
Strange noises – banging, whistling, gurgling (this is not boiler behaviour, it's monster behaviour)
Leaking or dripping from the boiler
Poor water pressure. Sad, dribbly taps and showers
Pilot light going out (back boiler)
Aside from unwanted boiler issues, there are other reasons to replace your old boiler. You can save up to £305 per year according to the Energy Saving Trust* by replacing an old inefficient boiler with a new A-rated boiler. This comes with the additional benefit of being more environmentally friendly. To put it into context – new A-rated boilers are 90% + energy efficient, whereas an open fire is around 30% efficient as most of the heat is lost through the chimney. You can use this handy tool to check on the efficiency of your current boiler and see how it stacks up.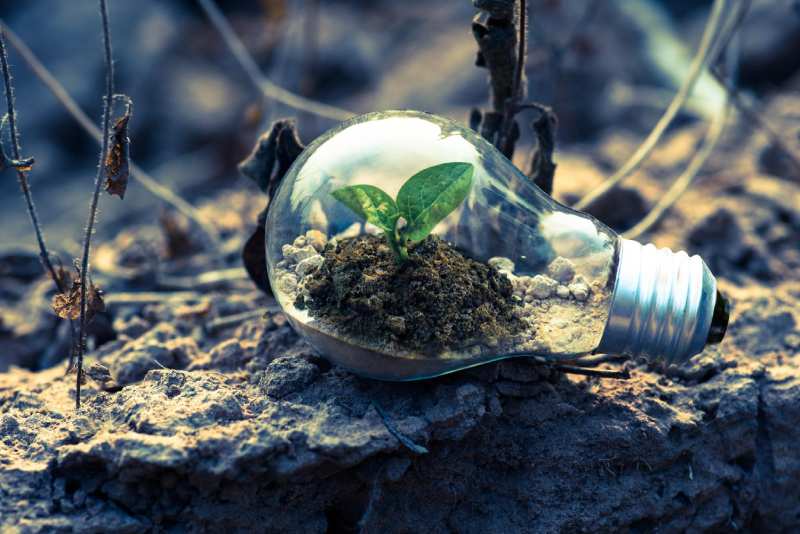 How can I repair my boiler?
There are a few things you can try before biting the bullet and buying a new boiler.
Check with the manufacturer whether your boiler still has a valid warranty. Some warranties cover parts and labour so you may not have to pay a thing.
In cold weather, a common issue is a frozen condensate pipe
Check the thermostat to make sure it's set to the right time or if it's a smart thermostat, make sure it hasn't lost the connection to your boiler
Radiators not as hot as they should be or they have cold pockets? Try bleeding them to release any trapped air in your system
If none of these things are causing the issue then you can try calling out a Gas Safe registered engineer to take a look. Most engineers will charge a minimum callout charge of £50 before even starting any work or fitting replacement parts.
If the pressure on your boiler is low you may need to repressurize the system
Should I replace my boiler rather than repairing it?
The answer depends on the age and reliability of your boiler. If it's over 10 years old and starting to lose performance then it's probably going to be cheaper to replace it than paying the maintenance costs for years until it finally gives up. If it's a newer boiler or if it's still under the warranty or guarantee then you may be better off getting it fixed.
How much will a new boiler cost?
A brand new A-rated boiler with a flue and fittings, including installation, will cost anywhere between £2,000 – £4,500. The cost of this can be paid upfront but many companies will offer flexible finance options allowing you to spread the cost and pay a smaller, more manageable, monthly fee.
How do I choose a new boiler?
Firstly you need to find out what kind of boiler you have. There are four main types of boiler:
Combi Boiler
This is the most common type of boiler. There are no water storage tanks with combi boilers. They heat water directly from the mains water supply and they are highly energy efficient.
System Boiler
System boilers have a hot water storage unit but they don't have a cold water storage unit in the attic/loft. They are useful for houses that have multiple bathrooms running hot water at the same time. However, once you empty the hot water tank you have to wait for the water to heat back up.
Regular Boiler
Standard boilers have both a hot water cylinder (usually in the airing cupboard) and a cold water storage tank in the attic/loft. Like system boilers, they can cater for multiple bathrooms using hot water simultaneously but they do take up a lot of storage space with tanks. Standard boilers are sometimes referred to as traditional, standard, open vent or heat only boilers.
Back Boiler (BBU)
Less common these days, the back boiler is built behind an electric/gas fire. Like standard and system boilers they also use tanks. Back boilers are inefficient but they do last for years.
Hopefully, now you have identified the type of boiler you have and will have a good idea of what boiler type you want. There may be additional costs involved if you are changing from a regular, system or back boiler to a combi boiler as tanks will need to be removed but you will make these costs back on the increased efficiency of your new system.
What size boiler do I need?
Depending on the size of your home you will need to purchase a boiler that can cope with the heating demands you place on it. As a very rough guide to give you an idea on the boiler required to heat your home sufficiently:
24 – 27 Kw Combi
Suitable for most flats, apartments and smaller houses with up to 10 radiators and 1 bathroom.
28 – 34 Kw Combi
Suitable for 3-4 bed houses with up to 15 radiators and 2 bathrooms.
35+ Kw Combi
Suitable for large houses with up to 20 radiators and 3 bathrooms.
Any Gas Safe registered engineer will be able to advise you on the type of boiler that will be suitable for the needs of your home. There are more and more websites offering quotes online based on your answers to a few simple questions, making the process a lot easier than it used to be.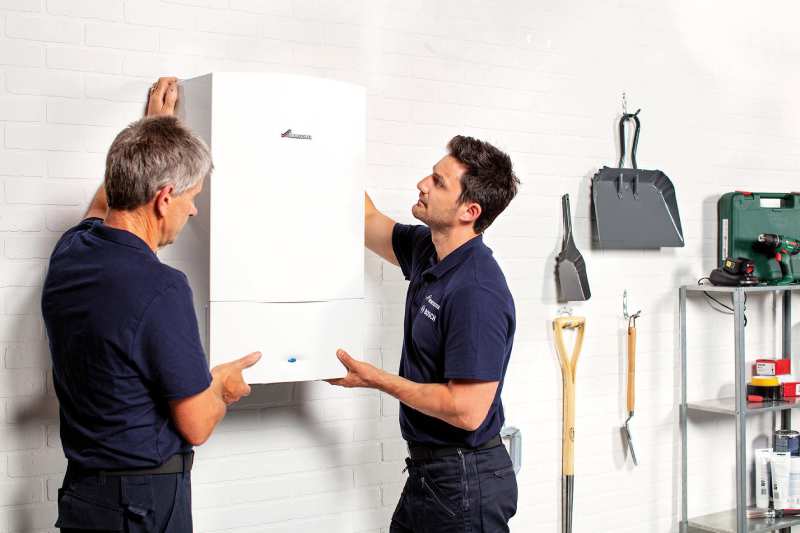 Who do I get to fit my new boiler?
We live in an age of choice and this extends to boiler purchasing, gone are the days when you just had your trusty Yellow Pages directory to find tradespeople. Now there are multiple ways you can purchase your boiler.
Local Heating Engineer
Make sure they are Gas Safe registered and do your homework; check reviews from past customers to make sure they are trustworthy. Don't take any chances with something as big as getting a boiler installed.
Lead Generation Sites
These kind of sites are great for getting a few vetted engineers to give you a call and arrange to come round to quote. You only have to input your details once and you'll be contacted by professionals to discuss your job.
National Companies
Big energy companies like British Gas & Eon may offer more security than lesser-known companies but they are often substantially more expensive than local or online companies due to increased overheads.
Online Companies
A new breed of companies have entered the boiler market, offering an entirely online process whereby you answer a few simple questions, choose your preferred finance option and installation date and that's it. They'll be round to fit your new boiler within days. These kind of companies are often cheaper as they don't have as many overheads as they don't employ sales teams.
Summary
Replacing a boiler is a big commitment as you'll likely have it for the next 15 years, so you want to make the right choice. Make sure you do your research and choose the right boiler for your home. If you have the luxury of time on your side (your boiler is still working), then you can take your time to get a few quotes and make sure the price is right. If your boiler isn't working then you might want to use an online company and get yourself back up and running in a day or two.
Hopefully, this guide will have helped you to understand some of the issues involved in buying a boiler and given you a clearer picture of whether it's best to repair your boiler or cut your losses and purchase a new one. Every boiler is different so there's no one size fits all solution but the more information you have, the better decision you'll be able to make.
*The Energy Saving Trust calculates that upgrading an old G rated gas boiler with a programmer and room thermostat in a Detached house, with a new A-rated condensing boiler with a programmer, room thermostat and thermostatic radiator controls could save you £305 per year