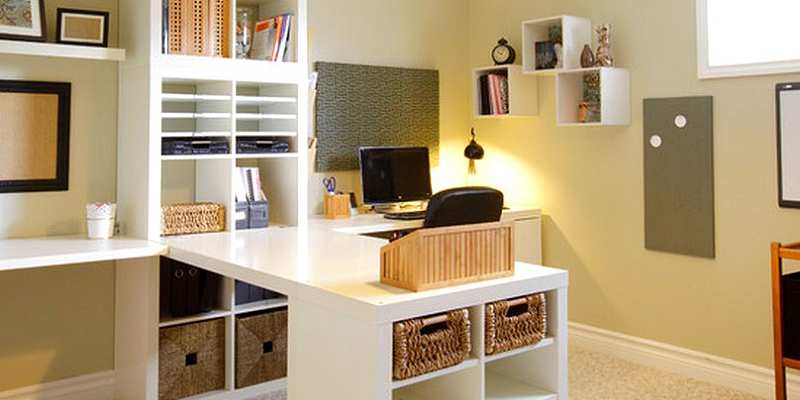 Home offices do not have to be unattractive, boring and uninspiring. If you work from home, you deserve a workspace that exudes a similar vibe to being in an official setting. Your workspace could play a huge role in your productivity, as it could help you think clearly and execute brilliant plans and ideas. Building your home office also helps you to create a space of your own, infused with your personality and the kind of environment you would love to have. You could decide the kind of chair or desk you want to use; you could opt to use standing desks or a more comfortable chair, to help reduce lower back pain.
However, designing a home office is not as easy as it seems, as it would require lots of creative ideas to help you get that perfect dream space.
Here are 5 modern and chic ideas to help you design your home office:
1. Location, Location, Location
Location is one of the first things to consider when creating an office space. Whether you want to use that extra space in your living room or a part of your bedroom, what you decide could depend on many factors. Consider how many hours you would spend working if your kind of work would require a lot of space, if you can work with or without distractions, and if clients would be stopping by. All these factors will help decide which part of your home would best suit a home office.
2. Invest in a great chair
If you would spend hours sitting while working, then you should consider getting a comfortable chair. This will not only give your space a more attractive look but will also help you feel relaxed while you work and reduce your risk of back pain.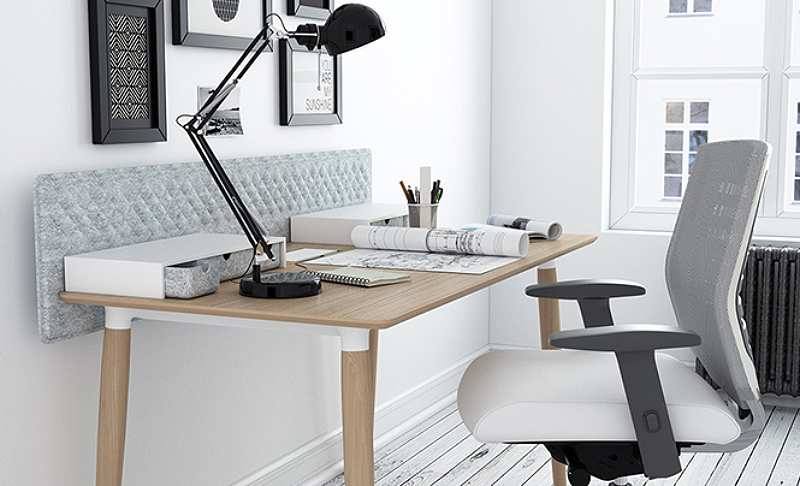 3. Paint the walls a colour you love
When designing your home office, you decide everything including your choice of colour, which wouldn't be possible in a company setting. Use this opportunity to choose a colour you resonate best with; one that would inspire you to get on the go and be productive. It could be a bright colour like yellow and orange or something calm like blue and brown. Your choice of colour could affect your mood and productivity, so you might want to think well about your choice of colour.
4. Give yourself a view
Avoid positioning your desk directly against a wall, so you don't look up from your desk to a plain blank wall. You could position it closer to a window if the view is not distracting. You could also put up artworks or a simple art gallery on the wall, so you can stare at something interesting or inspiring. This can also help increase your creativity than having a blank uninspiring wall before you.
5. Organize vertically and horizontally
You would likely not have an entire room to design your home office, so you need to learn to maximize the little space you've got. This works by organizing both vertically and horizontally. Floating shelves on the walls can be used to organize papers and office equipment and vertical file folders on the desk could be helpful for important documents that should be nearby. Cube storage can serve as a bookshelf while your jotters and writing materials could be organized nicely on your standing desk or in the desk drawer. You would also need a basket to keep all your paper piles, so you don't get distracted and disorganized with papers lying around your desk.
Conclusion
Whatever your home office is designed for, the design matters and you deserve a more appealing workspace than just a desk and a chair. If you would work from your home, let it be from a place of comfort and increased productivity. These 5 modern and chic ideas can be a great place to start while you explore more creative ideas.