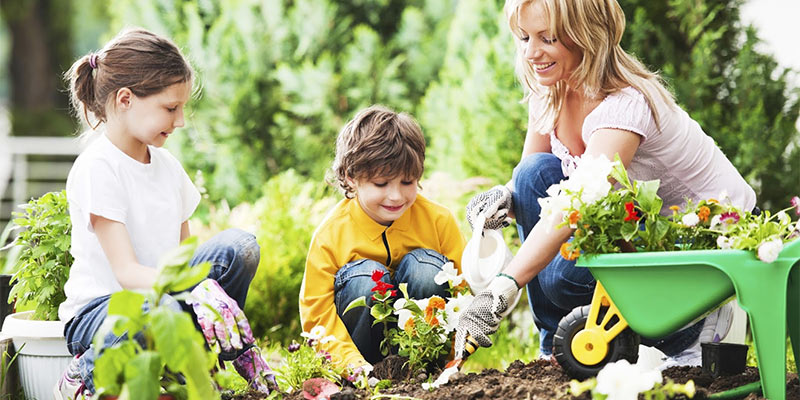 Want to create a beautiful garden, without a huge amount of work? These tips are here to help you do just that.
1. Take it one step at a time
You don't have to start with a huge garden you can't cater to properly. By keeping your cottage garden small until you become more experienced, you won't be overwhelmed by it. As you learn how to do things the right way, you are going to be more efficient, so you can go ahead and increase the size of your garden.
2. Take good care of your soil
It's recommended that you start with high quality, organic soil, as it would enable your plants to thrive with a minimum of care and fertilizing. Before planting anything, you should perform a test, in order to see what type of soil you have. Besides, you have to add organic matter on yearly basis. If you don't want to make your own compost, you can go ahead and buy it from a local supplier.
3. Learn how to position your plants
If you have the wrong plants in the wrong place, you're going to need a lot more work to maintain a beautiful cottage garden. The healthiest plats are those that grow in their perfect conditions of light and humidity.
4. Choose healthy and robust plants
There is no right way of creating a garden, so you should unleash your imagination and follow your intuition. By choosing only sturdy plants, you can increase your chances to enjoy a stunning gander all year round.
According to Ian Beevis of ThatchedInsure, you could include spring-flowering bulbs, Russian Sage, New England Aster, wild indigo, "Stella d'Oro" or "Happy Returns", to name only a few of the most suitable plant species.
In addition, you should throw some foliage into the mix, so you might want to try lady's mantle, some species of shrub roses or blue fescue.
5. Mulching
Organic mulch helps improving the soil quality, so you should use it for maintaining the right moisture levels. Moreover, much adds a neat touch to any garden.
6. Automation
You should give up the idea of using a garden hose, and automate the watering process instead. Drip hoses are the best solution to grow an awesome garden without having to work for it.