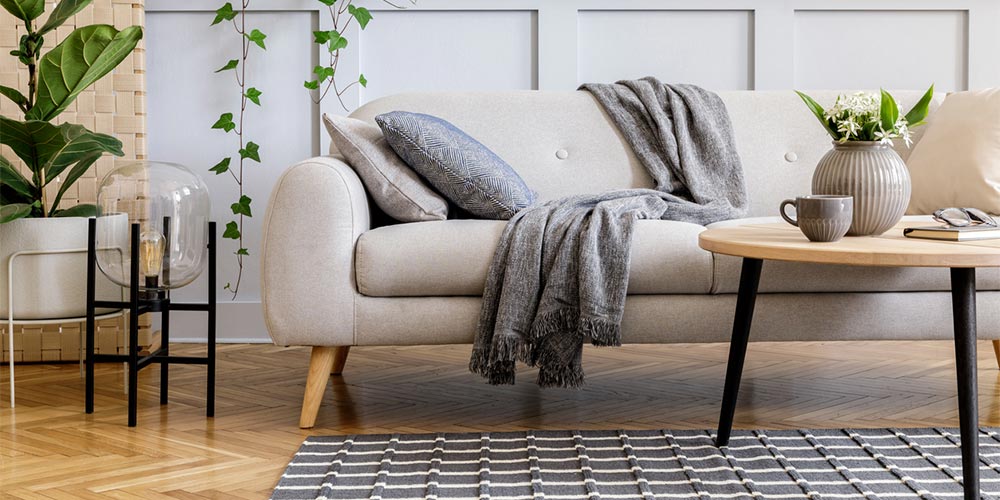 The functions of our homes drastically change because of what is going on today. It is now a place of education, entertainment, and work. There are now new needs of people that have to be met in the home, and it is our responsibility to create concepts that will fulfill those needs.
This article will list all of the changes going on with homes in 2021 and how we can respond to them by integrating products, furniture, materials, and design strategies within homes. This article will give readers an idea of what they need to keep an eye out for when styling their homes.
Try Contemporary Look
Contemporary design is growing in popularity, and many homeowners are looking for a way to update their home decor. The contemporary style focuses on straight and angular shapes and simplicity in furniture and materials with minimalist and simple lines.
When trying to achieve this look, we recommend keeping it simple with sleek furniture pieces designed to meet the demands of a busy lifestyle.
In addition to that, it is essential to consider using neutral-coloured fabrics when designing your rooms so you can easily integrate pieces from different styles into one space without causing too much clutter or confusion.
Play with your Curtain
The creation of smart windows, which are windows that can be turned opaque or transparent with the touch of a button, have changed the function of homes and lifestyles. Since these types of windows are pretty common, there is a need to make them as decorative as possible.
We recommend using inexpensive sheer fabrics in multiple colours rather than having thick, heavy, and expensive curtains that block out light and heat from entering the homes. Curtain Fabrics are essential to achieve the look that you are after, so choose the best one in the market.
Minimalist Theme
The minimalist decorating style is growing in popularity, and homeowners must integrate this look into their homes. This style relies on the use of neutral colours and sleek furniture pieces. It also focuses on using textures, patterns, and shapes to make the home have a more exciting feel.
We recommend using neutral fabrics such as white for all rooms to give your home a clean, clutter-free feel without being too plain or boring. We also recommend incorporating patterns into an otherwise monotonous room so you can add interest without creating a cluttery atmosphere that will get in the way of busy lifestyles.
Add Some Earthy Shade
With the growing popularity of minimalistic design, many homeowners are looking for ways to add an earthy touch minimalist. This look focuses on using natural materials and forms to create comfortable and efficient rooms to live in.
We recommend using plants on your walls instead of using two-dimensional paintings or prints.  Plants will give your home a balance of beauty and simplicity. Since our homes are now our office and school, having these types of shades in our homes will help us get things done in an organised, efficient manner.
Takeaway
Styling your homes does not need to be grand. Some people prefer it to be as simple as possible, as long as it feels like home. However, there's nothing wrong with styling your home using what trendy today is. Just always remember that it must be comfortable for your family no matter what style you choose to do.