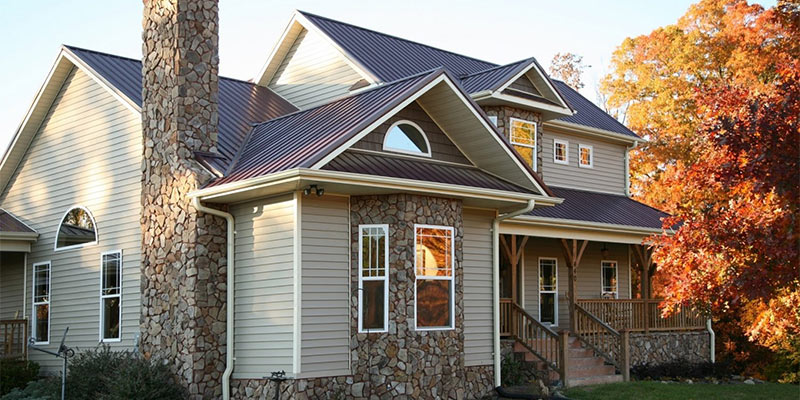 While spring is the busiest period for realtors, the season in which they score the most sales is autumn. I can bet that you didn't know that. Even if you did know that, you probably have little idea about how to sell your home profitably in autumn. If that is indeed the case then worry not because we're going to give you tips to sell your home this autumn.
Contrary to the popular belief, autumn and not spring is the season people are most eager and willing to buy property. Now that you're aware of this fact, you need to find out how you can sell your home profitably in autumn. One way that works for most people is selling the property online. When you sell privately online, you discount the need for a realtor which in turn saves money and gives you more control over the selling process. Selling the property online is just one of the many things you can do to sell your home profitably this autumn. So, what are the other ways to sell your home profitably this autumn? Let's take a look.
1. Perform a fresh paint job
Faded walls significantly devalue your home. If you want to get an optimal price for your home then performing a fresh paint job on the walls of your home is crucial. Contrary to what most people will tell you, getting a fresh paint job is cheap. Even if the paint job costs you a bit, the potential to significantly increase the value of your home with it will make its cost as good as negligible.
2. Pain your floors white
You may or may not know this but painting the floors of your home white makes your home attractive to buyers during autumn. The majority of the people searching for a home in autumn are seeking a holiday home. By adding a holiday home feel to your property, white floors make it attractive to the aforementioned buyers.
3. Interior design makeover
When it comes to selling your home in autumn, you'll get a lot of advice both online and in person. While some of the advice will be sound, the majority of it will be from unreputable sources. Therefore, before acting on any property market advice, ensure that it is from reputable source. Coming to the topic at hand, a great time for an interior design makeover is autumn. Autumn is when people most notice the interior design of a home. A good way to enhance the interior appeal of your home is using wood and stone inside your house. Also, choose warm colours such as chocolates and terracotta for your decor, cushions and walls.
4. Brighten up your home for inspection
Not many know this but brightening up a home during inspection can increase the chances of selling it profitably. As little sunlight is available in autumn, brighten up your home during inspection by using lamps and warm ceiling lights.
Autumn is the best time to sell your home. Use the aforementioned tips to make a successful home sale in autumn.