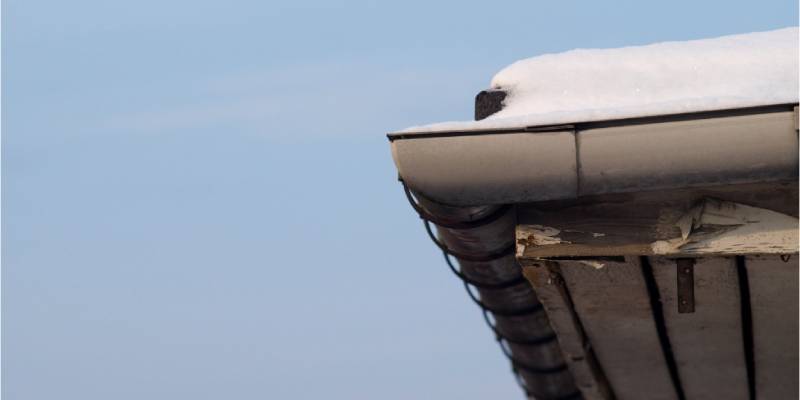 Price of the gutter, gutter installation cost, durability and maintenance requirements are among the main considerations when choosing the right type of gutter for your roof. All of these considerations vary according to the type of gutter needed. The gutter's compatibility with attachments such as downspouts and leaf gutter guards as well as your aesthetic preferences can also affect your choice of gutter type.
There is no such thing as the best gutter type for all home and roofs. Some gutter options are best suited for a type of roof while another option may be better not only for a specific style of roof but also for a particular location or climate. Here are five of the most popular gutter options for homes and their benefits.
1. Vinyl Gutters
Vinyl gutters are among the most popular gutter options owing to their affordability and ease of installation. This type of gutter usually comes in modular sections that snap together for easier installation. Most also come with a design that accommodates sections for downspouts and other attachments. Because vinyl is lightweight, anyone with decent skills can install vinyl gutters easily. They work well in mild climates and do not rust or corrode. However, poorly installed vinyl gutters can sag in some sections. This type of gutter isn't a good choice in places with extreme winters as low temperatures can cause them to become brittle and crack over time.
2. Aluminum Gutters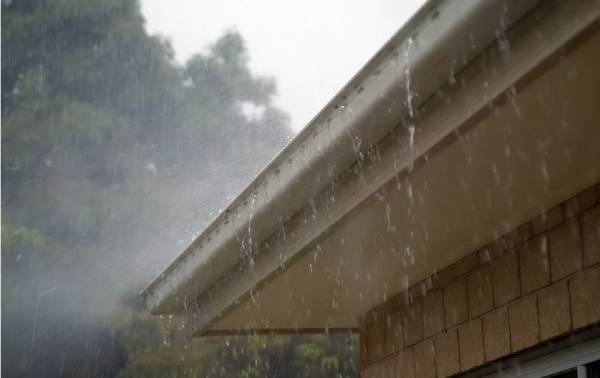 While vinyl is popular, aluminum gutters are still the most widely used type of gutter. Aluminum is durable and is resistant to rust and corrosion. Just like vinyl, this material is also lightweight making them relatively easy to install. Aluminum gutters work well even in colder climates with thicker gauges being ideal for places where there are regular heavy snowfalls. It should be noted that aluminum is not the sturdiest of gutter option as it can dent easily.
3. Stainless-steel Gutters
If copper and aluminum gutters are just too flimsy for you, then stainless-steel gutters are among the sturdiest of the bunch. With sturdiness, however, comes a lot of weight making its installation a job for a crew of pros. Keep in mind that with stainless steel, sturdiness does not necessarily mean durability as this material tend to corrode and start to rust up in five to 10 years if you neglect its regular maintenance.
4. Copper Gutters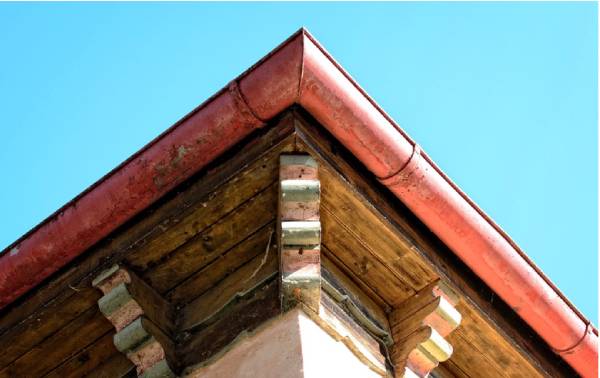 Those who choose this material usually do so because of its looks. In time, copper develops a natural patina and gutters with patina adds some wow factor to your roof. Copper gutters can be difficult to install, which is why pros are usually called in to install them. This type of gutter is pricey as well. The installation can also cost you a bundle as the seams and joints have to be welded together carefully.
5. Zinc Gutters
Zinc gutters fall into the same category as copper gutters in that zinc also develop a patina that adds to the aesthetics of your roof. Like copper, installing zinc gutters require pros as sections and joints need to be welded. Make sure to have money to spare if you plan on installing zinc gutters for your home as this option also comes at a premium.
There is no one-type-fits-all gutter option. The information provided above should help you narrow down your choice when choosing a gutter option for your home. It will also be a good idea to consult professionals to help you make an informed choice.