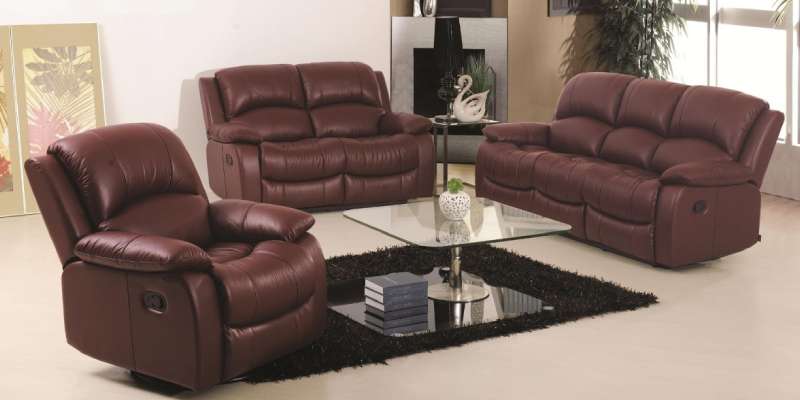 There are few things more enjoyable than unwinding in the perfect recliner at the end of a long day. But with all the options available today, how can someone find their recliner soul-mate? That's where we come in. Here are our top 5 recliners of 2019.
1. Ekornes Stressless Recliner
The Scandinavian style oozing out of this recliner instantly draws people's attention. The quality of engineering makes it look great but feels even better. As you take your seat you are greeted to a supreme level of comfort that is not experienced often. The chair responds perfectly to your body weight and adjusts its position naturally. There are no levers or buttons to mess with. The chair just moves exactly where you want it as if it is reading your mind. The top grain leather feels exquisite on your skin and the beech wood base is incredibly durable. The individual springs found withing provide unparalleled lumbar support that will spoil you for life. Overall, this is the absolute best recliner you can buy in 2019. (For more info check out the post Stressless Recliners Review: The Most Comfortable Recliner in the World.)
2. SEATCRAFT Equinox Leather Power Recliner
The genuine leather that comprises this recliner has an absolutely beautiful design that must be seen to be believed. It has cup holders on each side and a little tray that swivels in and out so you can enjoy your snacks. It can charge your portable devices and vibrates for the perfect massage. It is easily one of the finest things you can choose to sit down in.
3. Ashley Furniture Signature Design Power Recliner
This is another leather recliner that feels great on your skin. The power reclining makes it incredibly easy for elderly people to stand up after a long rest. It will tilt forward so you can just slide right off. You can even operate it with the remote control if you are feeling too relaxed to reach over your armrest. It is quite large and is an incredibly durable piece of furniture that will easily last for years to come.
4. Roundhill Furniture Bonded Leather Recliner
Roundhill uses only the top of the line materials to bring you one of the most comfortable seats around. You will melt right into the cushion as the reasons to get up drift out of your mind. If you don't require all of the electronic bells and whistles featured with the other recliners on this list, then this simple leather bound masterpiece will be right up your alley. It looks great in any living room and easily makes the top 6 recliners you can buy in 2019.
5. HomCom Deluxe Heated Leather Massage Recliner
As the name implies, this recliner specializes in electronic functions. The heated seats are great for relaxing on cold nights and the vibrating massage feature feels great at any temperature. These are all easily adjustable with the convenient remote control. It can spin in a full 360-degree circle just like a swivel chair would. It can even rock back and forth for when you feel like moving around a bit. All in all, this recliner has so many features that it easily stands toe to toe with the other chairs on this list.
6. 360 Degree Swivel Leather Massage Recliner
This luxury recliner has a smooth leather finish that is easy on both the eyes and your skin. There is an eight-point massage system that targets areas that accrue the most stress. There is a divine heating option that instantly relaxes the person lucky enough to sit down. Of course, you can swivel in a full circle and rock back and forth on the base as well. This makes the chair an excellent value and one that just had to make the list of best recliners you can currently buy in 2019.