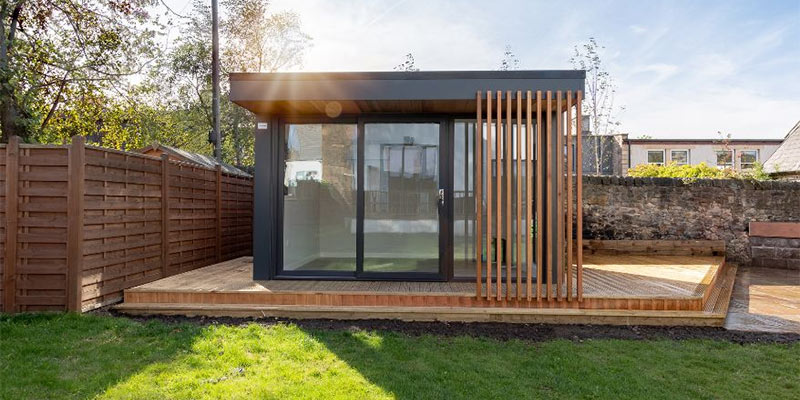 There's no denying that we enjoy spending time with loved ones, but there comes a time when we need a break. Unfortunately, not having the space available means that we can find it difficult to spend some time on our own.
Even if there is a room available to retire to, there could still be a chance you're unable to unwind, due to the activities taking place in the rest of the house.
Some may be tempted to arrange a house-extension when looking for some additional space, but this isn't always viable for those who have a small budget.
Fortunately, there is a way where you catch up on some much-needed rest, and even carry out a series of other task thanks to the advancement of garden rooms.
What Is a Garden Room?
As the name would suggest, a garden room is situated within the garden, but it shouldn't be confused with more conventional outside buildings such as a shed, as it is able to offer homeowners much more value and use.
A garden room is much like any other room in the house, so while you may use the room to recuperate, there are many other ways in which a garden room can be used.
Why Choose a Garden Room?
To some, the concept of a garden room may be a new one, so can often be dismissed in favour of more expensive alternatives. The fact of the matter is that garden rooms are finding popularity among the masses due to the affordability and professionalism that comes with such rooms.
There's also the fact that the erection of a garden room is much faster than that of a house extension. It also means that you don't have to search for a new home when you're in dire need of space urgently.
Garden rooms can also add value to the home overall, due to the additional space that is now part of the property. There are all worthwhile benefits to consider, but just how are people using their garden rooms?
There's no hard and fast rule when it comes to garden rooms, and for the most part, there is no reason as to why you should be able to find a garden room that meets your budget as well as your requirements. The following is a mere overview of the many ways a garden room can be used
Ideal for Remote Working
Given the need for companies to touch base with professionals that can benefit their business, its plain to see why remote working has been adopted by many freelancers and businesses. However, it's still important that the professional carrying out the work has somewhere quiet and comfortable to carry out the work.
Garden rooms can be tailored to meet your exact specifications, so there's no need to worry that you'll be paying more than you need to. What's more, you get all the benefits of a modern office, without having to pay a small fortune for the privilege.
Not only can this be much cheaper than paying for an extension, but can also help limit other expense, such as office hire.
Accommodate Friends and Family
Having friends and family over is always a joy, but that's not to say things don't get hectic in a cramped house. If you're having family or friends over to stay and do so on a regular basis, then a garden room could be just the ticket.
Not only can guests rest up in a room that's no different to any other in the property but can also use the space for some quiet time if the celebrations are becoming a little too much.
Playroom for the Children
Are you finding it difficult getting the children to sleep because the bedroom has become an environment of video games and toys? Then why not have a dedicated garden room that can aid towards a more peaceful bedtime routine.
A garden room is ideal for planning a dedicated playroom and is also ideal for children who enjoy having their friends sleep over.
The garden room can be situated far enough for children to enjoy themselves as much as they want, without parents worrying that they are going to go astray, as the room will still be in the confines of your property and can be placed somewhere that's easy for parents to monitor.
Master Your Art
Got a song that you've been trying to finish for some time? Maybe you're a budding artist who needs a quiet place to focus? Whatever your art, a garden room can be the ideal solution for those looking for some quiet space while only having a small budget.
There are many different garden rooms you can choose from, and there are even bespoke options available that allow you to create the perfect space for inspiration and calm.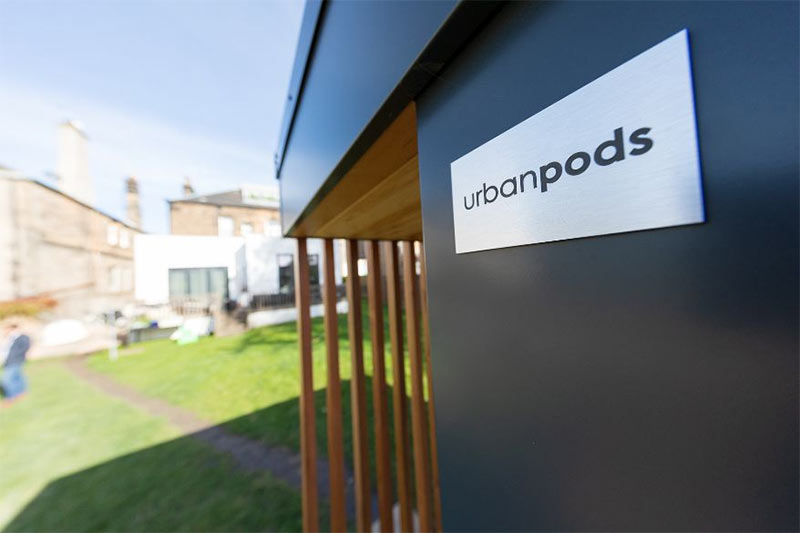 Build a Home Office
Although those who work from home can enjoy what a garden toom has to offer, sometimes a household just needs a central hub to keep its affairs in order. Rather than try creating a home office in an alright cramped household, why not consider using a garden room instead.
Not only will you be able to sort out the finances without being interrupted, but you can even use the office to catch up on some video games or movies, again without interruption.
When choosing a garden room, it's understandable that many will be looking for a great deal. While there's nothing wrong in doing this, the price shouldn't be the only factor considered when purchasing a garden room.
Taking some time to research the professional you use and ascertain what kind of garden room will suit your requirements best can mean that the selection process is much easier moving forward. It also ensures that the garden room you choose will serve you well in years to come.