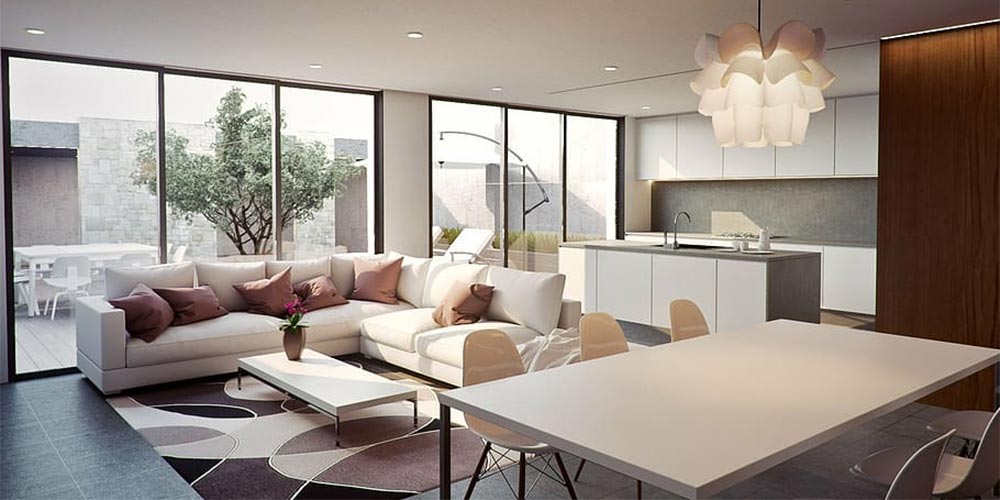 Over the past year and a half, we've spent more time in our homes than ever before. While they did well to give us a safe space, the extensive time spent inside allowed us to understand the ways in which our homes were and were not working for us. While a home's functionality is incredibly important, the way you feel and can use the space is just as valid. Particularly during a time where we need our homes to be more than a place to simply lay our heads, it's okay to demand more of your home and begin to dream bigger than ever before.
The world of luxury home renovations has greatly expanded over the past few months, as homeowners strive to make their homes practical, useful, and beautiful. Luxury renovations go above and beyond to offer more than simply what works, but what will add value to your life. So for those interested in customizing their homes to fit their needs, but aren't quite sure where to start, here are some of the best luxury home renovation ideas of 2021.
Home Gyms
More and more homeowners are bringing the outside world to them. Therefore, home gyms have become an incredibly trendy luxury renovation idea. From treadmills and workout benches to customized rubber mats and dumbbells, there are no limitations to what you can include in your home gym. By transforming an unused room into a space dedicated to wellness, you're allowing your home to exceed expectations and offer you and your family everything you could need.
Additionally, a home gym makes a solid substitute for a pool. While pools are another way to stay active on your own property, they aren't always practical for Canadians, as the pool is out of commission for half the year, if not more.
Basement Developments
Why limit yourself to the main floor when there's unutilized space right below you? By tackling your basement development, you can maximize your living space and allow your home to feel larger. Whether you hope to add extra bedrooms, build the ultimate home theatre, or get creative with a games room, your basement is essentially a blank canvas ready to become anything you need it to be.
The Backyard
Outdoor gatherings have become increasingly popular, so why not have a gorgeous space that encourages this? To start, patios are an excellent investment for your home, as they create additional living space and square footage. Plus, patios no longer need to be a simple slab of wood. Rather, you can incorporate outdoor kitchens, integrated fire pits, and outdoor seating, allowing your deck to become the go-to hangout spot for you and your family and friends.
Next, build out from your deck and tackle the greenery. If you've always fancied yourself a bit of a gardener, now's the time to create a backyard oasis. Trees and vines can offer you additional privacy from your neighbours while flowers add a splash of colour.
In general, consider your backyard to be an extension of your home, and allow your personality and tastes to shine through.
Home Office
Very few of us expected to be working from home for as long as we have, so initially, we set up at dining room tables and kitchen islands. However, months later, it's finally time that we create a space that's more conducive to our work lives, while also being more comfortable. A home office is a great luxury renovation idea as it allows you to separate your home and work life while also creating a new space in your home that you're proud of. From desks and built-in bookcases to chandeliers and fuzzy rugs, you can add as much personality as you'd like while still ensuring it makes sense for your work life.