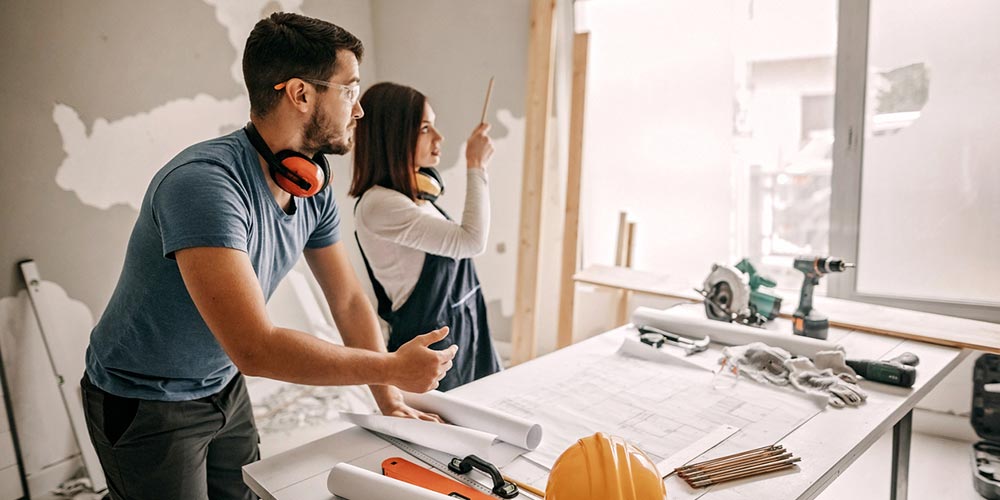 When you first purchase your home, it rarely looks exactly the way you want it. We often have to make compromises during the home buying process, so while you're excited to move in, you're also aware of your new home's shortcomings. Fortunately, all you need is a little creativity and vision, and you can redesign your house into your dream home. Home renovations can be an incredibly exciting time, so having the opportunity to tackle such a project can feel rather momentous.
That said, home renovations are also a large undertaking. They can be both time-consuming and financially draining, so having a thorough understanding of the process can help to reduce the number of bumps in the road you're likely to encounter. By turning to your reliable home renovation contractor, such as those at Solid Solutions Renovations, you can ask all the questions you have and dive deep into the renovation process. However, if you're hoping to have a better idea of the home renovation process before going into your first consultation, here's a brief layout of how a home renovation may play out.
Planning
The first stage, and arguably the most important one, is planning. While seeing the actual work done can be exciting, it can quickly become overwhelming if you haven't thought everything through first. However, that isn't to say that planning can't be fun!
The first step of planning is deciding what project you want to tackle. This involves more than simply choosing the room, but also the specifics of the new layout and design. If you're renovating your kitchen, you'll want to think about a potential new floorplan and all the logistics that come with moving the plumbing and electrical. If you're looking at your backyard, you'll need to consider which plants are in season and therefore accessible for you to purchase. This step has a lot of fine details, so after coming up with as thorough of a blueprint as possible, speak with your contractor. They'll be able to advise you on which aspects are possible, which may need to be changed, and whether you've missed anything. Your contractor should have years of experience, so they'll be able to offer insight and advice.
The planning stage also includes setting a budget. Financial stress is one of the biggest drawbacks of home renovations, so having a clear number in mind before moving forward can be a lifesaver. After all, you don't want to find yourself in debt afterwards in the pursuit of a more modern living room. Additionally, it's recommended that you set some of your budget to the side, like a reserve fund. Unexpected expenses are likely to pop up, particularly in older homes, so having a cushion to fall back on can be incredibly reassuring.
Finally, take the time to choose all of your materials, colours, appliances, and fixtures. This is the fun part, so don't be afraid to take your time. By having everything picked out in advance, you can feel confident that the entire space will feel cohesive and logistically fit together.
Demolition
Now comes the physical work. For the first few days of your renovation project, be prepared to see your home gutted. In order to fulfill your vision, you often need to start from scratch. This also allows your contractor to uncover any unwanted surprises before starting to rebuild.
Renovate
Now's the time for you to sit back and relax, allowing your contractor to do all the heavy lifting. While questions and concerns are likely to pop up, all the effort you put into planning will pay off, enabling you to address the problems with safety nets, facts, and information. The renovation period is truly an exciting time, as you get to see your home transform before your very eyes. Plus, you get to see all the materials you've hand-selected be installed, thus permanently etching your personality and tastes into your home.
While there's no "right" way to tackle a home renovation, there is a general layout that tends to be followed. By speaking with your contractor, you can be sure that no steps are missed and that your home renovation is a success.