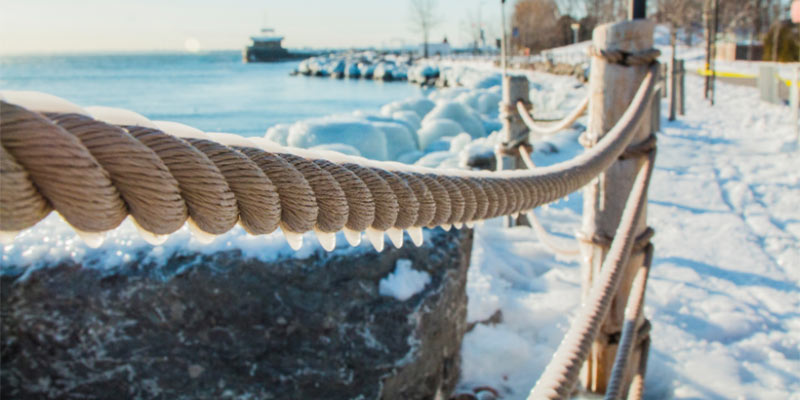 Garden rope decking is becoming an popular addition to outdoor areas but what rope should you use? This article will look at two of the most popular ropes for decking and discuss the pros and cons of each option. Generally there are three factors to take into consideration when choosing rope for decking use.
What size should I choose?
What does the rope look like?
Is the rope weatherproof?
Size Selection
Selecting the diameter or the thickness is a personal preference.  It really depends on how you thick you would like the rope to appear.  The two most popular choices are normally 36mm and 28mm diameter but any size 20mm plus will work.  All good rope retailers should have the diameter clearly identified for you. The diameter of the rope dictates the price so it is in their interest to do so.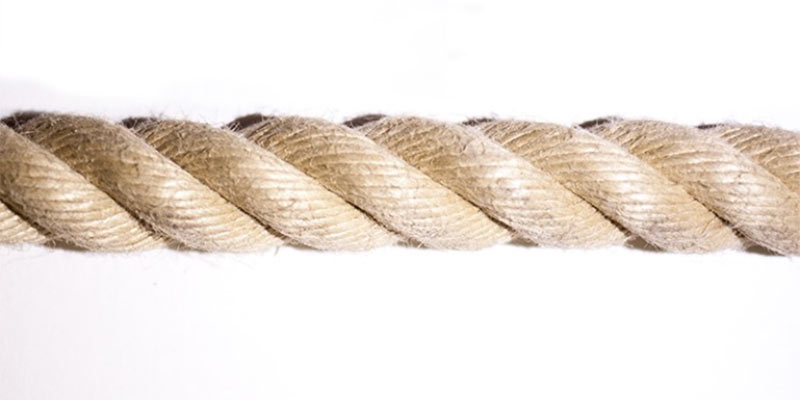 The most common rope for decking is synthetic hemp.  It looks and feels natural but it is actually synthetic making it resistant to weather conditions.  If your decking is not going to be sheltered then synthetic hemp is probably going to be the best choice.
Advantages:
Natural rope look with synthetic qualities
The rope is UV, water and rot resistant, making it perfect for long-term outdoor use. This means that you don't need to worry about your decking during winter or summer periods.
Disadvantages:
Synthetic hemp has a tougher feel than natural rope. If you wanted to, it is possible to soften synthetic ropes. You can do this by soaking the rope overnight in warm water and fabric softener before stretching and drying thoroughly.
Synthetic hemp rope is more expensive than natural rope.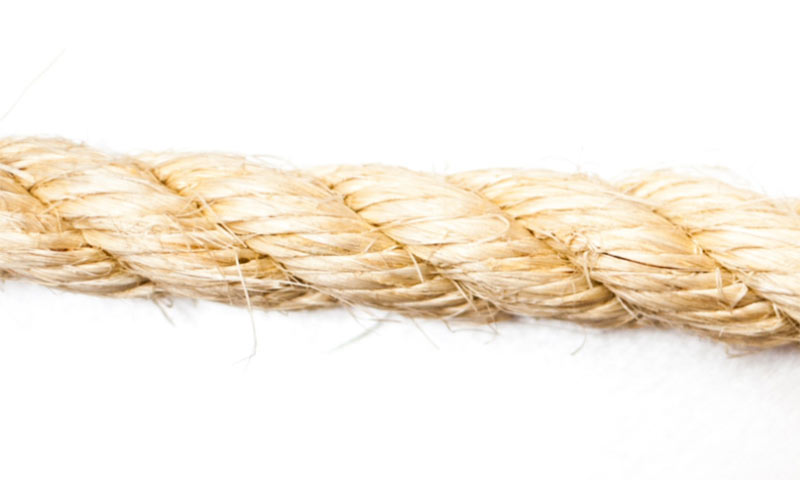 Sisal rope is often considered the most natural looking rope.  It is the most popular choice for aesthetic applications in and outside the home including decking areas.
Advantages:
Cheaper than synthetic hemp rope
Natural sisal has a sofer soft feel when compared to synthetic ropes.
Sisal has the look of a traditional rope due to its natural fibres. This is often the type of look that is most desireable for decking areas.
Disadvantages:
Sisal is not UV or water resistant, meaning it isn't best suited to long-term outdoor use. If you prefer to the look of sisal rope it is a good idea to have a shelter over the decking.
In conclusion, the ideal rope for garden decking will provide both reliability and resilience against outdoor factors. It should also look pleasing.  For this reason the most common choice for garden rope decking is synthetic hemp rope. It looks and feels like natural rope whilst being resistant to weather conditions.  However if your decking is sheltered from weather or you are looking for the most traditional looking rope available then sisal rope is likely to be the best choice.
Check out the garden decking ropes by Buy Rope for a selection of sisal and synthetic hemp ropes.