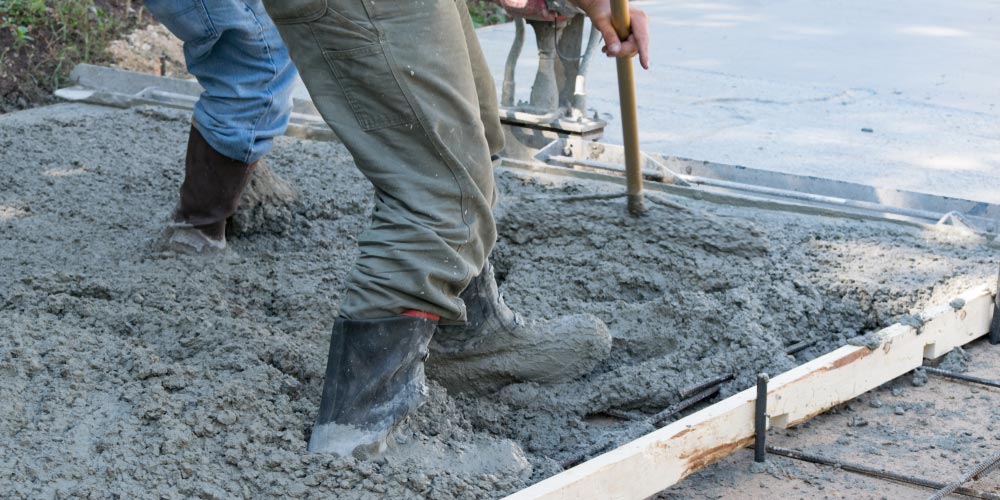 With concrete being used more and more for all different types of buildings, decorations and foundations, we have decided to look at the different ways in which concrete can be used all throughout your home, whether that be interior or exterior.
Concrete is so popular nowadays due to the fact that it has unparalleled strength and durability no matter what it is used for, making it a perfect solution for all sorts of projects and work. You can trust that your structure will be long-lasting and save you money in the long-term as it will require less maintenance and not need to be replaced all that often.
1. Driveway
As one of the most common uses it comes to no surprise that driveways appear first on this list. If your driveway is looking degenerated and is fairly old you may want to consider getting the entire surface redone with concrete. Although some people choose to go for the cheaper option of asphalt, however, concrete requires a lot less maintenance and is a lot more durable.
2. Building Foundations
If you are building a new home or involved in a build then foundations need to be considered at the very beginning in terms of materials and delivery. You will typically find poured concrete foundations in the majority of homes in the UK and is the preferred option for most house builders. Concrete rarely decays and therefore you will not come across any maintenance issues like you do with other materials.
3. Hot Tub Base
In order to protect the bottom of your hot tub or jacuzzi you can choose to purchase a concrete hard standing base. With a strong foundation underneath your hot tub you can be reassured that your tub is protected. You can also get hard standings for log cabins and garages.
4. Shed
Unlike the typical wooden shed, concrete sheds are becoming more and more popular. Wood is more likely to rot and get damaged, whereas concrete is much more trusted for endurance. Newer concrete sheds are manufactured from reinforced concrete which also incorporates another powerful material in steel.
5. Sculptures & Decorations
On the more creative side of concrete, concrete is also used for all types of garden furniture, accessories and decorations. From flower pots to water fountains and patios, there are so many different options you can explore with concrete, the options are endless.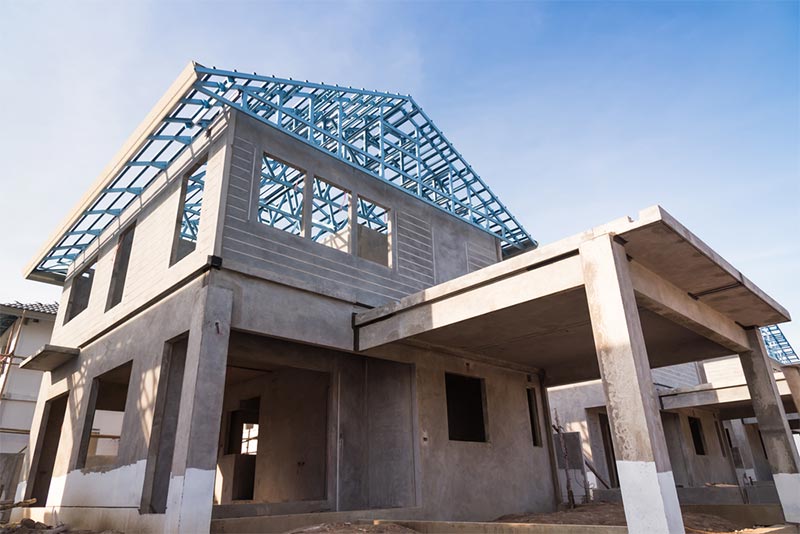 6. Extensions
Similar to building foundations, you will need to consider the same concept if you are looking at a house extension. For extensions you will usually require a particularly strong type of concrete and therefore, we would recommend that you consider your supplier carefully and make sure they can provide you with the best suited concrete for your extension.
Concrete is so versatile and hard-wearing so it is no surprise that it is used for all kinds of domestic purposes and throughout the commercial sector too.
If you're looking for concrete in Cardiff then consider contacting your local supplier who will be able to advise you on the best solution for your home. When looking at which concrete supplier to use you will want to consider costs, efficiency, quality of service and timescales for delivery in order to ensure your project and works go to plan.