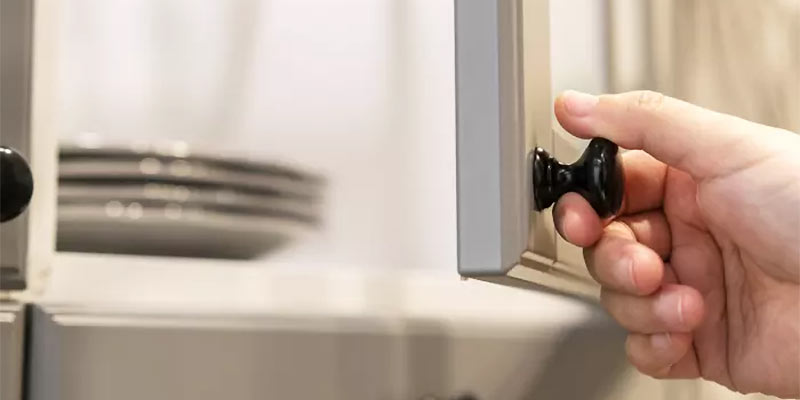 When it comes to cupboard doors styles and types, fashion is set aside. Although door overlay and door style are key elements of style, we won't be focusing on them. We'll discuss how these doors are constructed, classified, and described by manufacturers.
Today's kitchens now connect with living spaces. Therefore, door styles play a very important role in the design, look, and feel of your kitchen.
There are three types of styles for cupboard doors:
Partial Overlay
Full Overlay
Inset Cabinet Doors
Full Overlay
For full overlay cupboard style, the drawer fronts and the doors almost cover the cupboard face completely. This leaves as little as ¼ inch to ½ inch of the frame between the cupboard units. This results to a continuous look. It also minimizes the apparent gaps between each of the cupboard doors. This results to a smooth profile, which enhances a contemporary or transitional style. This uses more material so expect the cost of cupboard manufacturing to be affected.
The only challenge with this style is that it needs real-cupboard making. It means you need to know how to build and also install full overlay cupboards. It is important to avoid them from scraping against each other as you open and close them.
Partial Overlay
Partial overlay, also known as the standard overlay, was the industry standard for years. For this style, the door only covers the cupboard face frame partially. This leaves large gaps between the doors. It's designed to expose 1 inch to 2 inches of the cupboard face between the cupboard units. The drawer fronts and doors use less material, so this style is often used to cut expenses. This style is used for low-end construction like entry-level homes and apartments.
With the partial overlay style, you get full access to the interior of the cupboard. But it doesn't look as polished as the full overlay style. That's because of the gaps in between the individual drawers and doors.
Inset Cupboard Doors
Inset cupboard style is different from the overlay doors on a whole level. The door and the fronts sit inside of the cupboard frame openings. They also flush with the face frame.
It takes accuracy and precision to fit an inset drawer or door in the face frame. It uses revealed or concealed hinges compared to overlay styles. This style requires door stops in the cabinet box when it's closed. That's because the door doesn't stop or rest on the face frame. Because of these, inset doors are more expensive compared to the 2 overlay styles.
The door style you choose will establish a character for your kitchen. Your choice expresses your kitchen's personal style. This will give off an aura of a contemporary, traditional, or transitional look.
There are 5 different types of doors you can use for your cupboards:
Raised-Panel Doors
Recessed Panel Doors
Slab Doors
Mullion Frame Doors
Open Frame Doors
Raised-Panel Doors
Raised-panel door style has been the most popular style for cupboard or cabinet doors for the past 40 years. For this door style, the center panel rises to the door frame's thickness. This offers the most detail in the contours and profiles of door frame and the center panel.
One of the reasons why this cupboard style is popular is because of its versatility. It can complement classic, transitional, and traditional decors.
They can have arches or square edges. They can also have metal inserts or feature glass that adds a unique touch to the cupboard. They can be built from a variety of finishes and woods. This allows them to be easily incorporated to any kitchen.
Recessed Panel Doors
Flat panel or recessed panel door style gives a sleeker and cleaner profile compared to the raised panel door. This style works best with contemporary and transitional looks. It has the most flexibility if we're talking about design. It's the perfect choice if you're considering of changing your kitchen's look.
A recessed panel door has a center panel which is slightly depressed than the surrounding door frame. The panels are made of alternative materials. That's because they should be thinner than the rest of the door. This uses solid wood to allow the material to be inside the recessed area. There's no need to change The finished appearance of the wood.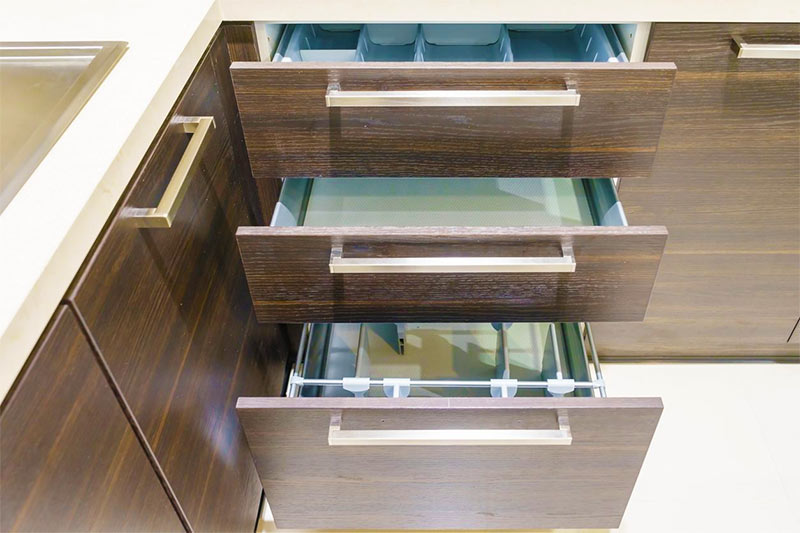 Slab Doors
This style is the most self-descriptive among all the door styles. One wood slab makes up the whole drawer front or door. This slab can be made of hardwood staves although most are made of particleboard or engineered wood. It is then covered with hardwood veneer as well as edge-banded side edges.
With the absence of a frame face, the doors are directly attached to the sides of the cabinets. The door lends itself to a modern design and contemporary style applications.
Mullion Frame Doors
A mullion pertains to vertical or horizontal bars or moldings. These divide the door frame into sections or panes. Mullion frame doors are an attractive accent for bookshelves and kitchens. They are often routed to accept a glass insert, which serves as the door's center panel. The profile of mullion door frames should always match the profile of the style or the main door.
Open Frame Doors
Open frame doors do not have a mullion or a center panel. This is a modification requested if a glass insert replaces the panel. The insert is any material which is less than ¼ inch thick.
Just like mullion doors, open frame doors can also be used as accents for all of your wall cabinets. Base cupboards may also have open framed doors. In this case, the glass insert should be a tempered or safety glass.
Whenever you decide to do a makeover for your kitchen, you should remember these different styles. The first thing you'll need to do is to change your cupboard doors. This is one of the easiest parts for a kitchen makeover because you can order them online.
If you don't like the designs you see, you don't have to stick with them. You can suggest custom designs for your cupboards. This allows you to have the perfect kitchen you've been dreaming of.