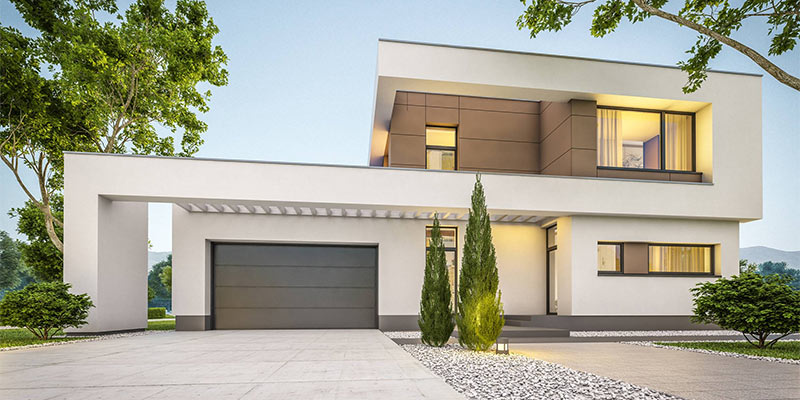 Home technology is now smarter – and cooler – than ever. Once reserved for only the most upscale homes, some of the latest gadgets and additions will make you feel like you're living in the lap of luxury. Tech out to reduce stress, save time and make life just a little sweeter. Here are a few top technology picks that are now well within reach.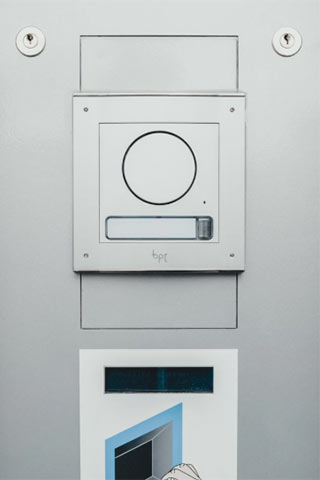 Say Hello
Video doorbells from companies like Ring and Nest Hello allow you to see who's there and even communicate with visitors from inside your home or wherever you are. Avoid nosey neighbors, let delivery services know where to leave parcels and more with this smart doorbell technology that's easy to install.
Not ready for Alexa?
Some homeowners aren't quite ready for voice-command gadgets, and it's easy to understand why. Accents, speech impediments and mistaken commands can make them frustrating for certain users. Cue the Eve Button, which is like the ultimate multi-function home remote. It can be programmed to turn on lights, control music and more.
The safest home
New tech is also revolutionizing the way we keep our homes safe, and Nest Protect is a great example. Tired of smoke alarms going off at the worst of times, or confusing steam for smoke? Does yours even detect carbon monoxide as well? An advanced smoke and carbon monoxide detector, Nest Protect offers features like a warning before the alarm goes off, battery replacement alerts (instead of obnoxious chirping) and special extras like alarm clock functions.
Self-dimming light bulbs
Dimming lights have been around for some time, but most still require special switches and wiring. The beauty of the new self-dimming bulbs is that they actually stimulate a natural dusk, slowly fading out over the course of about 40 minutes. It helps induce sleep and relax your mind. For mornings, the Philips Wakeup Light gradually increases in light intensity to simulate a natural dawn, and has various sounds as well. It can be a great way to wake up in a good mood during the darker months.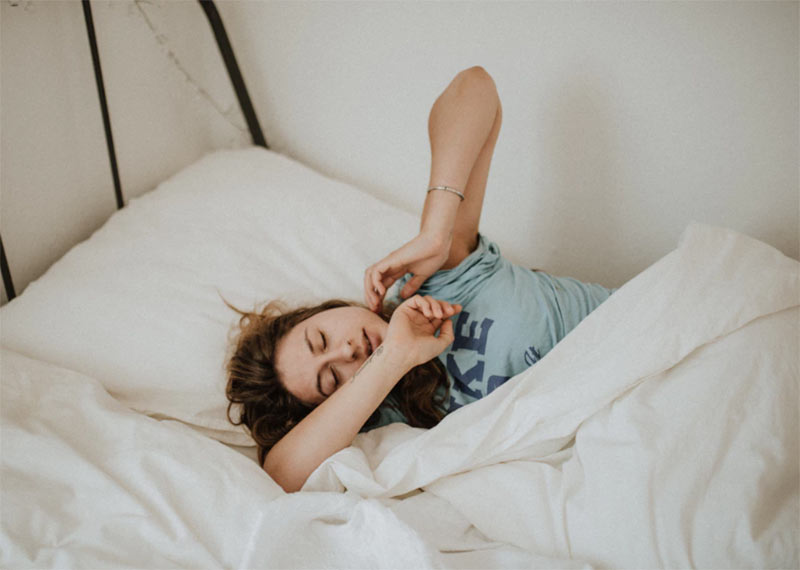 Netflix in the bath
It sounds ultra-luxurious and we must admit, it actually is. But bathroom televisions are no longer just for mansions or fancy hotels. Increasing numbers of homeowners are opting to install a waterproof TV in the bathroom, if not for the opulence of a long soak while watching an episode, than to keep up on the latest news in the morning or even just for some background noise. Heat and humidity affect normal television sets too much for use the bathroom, but the latest bathroom televisions can even stand up to splashing and consistently moist environments.
On the same note, you can also add a waterproof TV to an outdoor terrace or lounge area for viewing under the stars or while barbecuing with friends.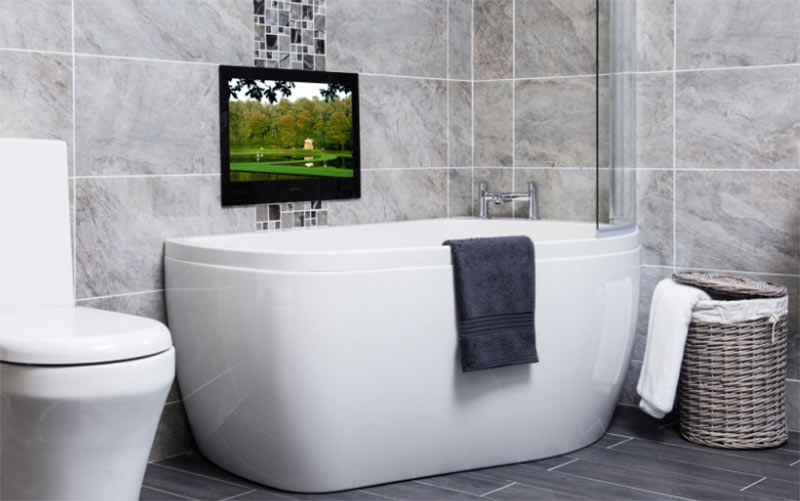 Tech in the kitchen
No home tech list would be complete without something for the kitchen, and the Drop Scale and App is one of the best. It helps you find recipes, customize and adjust them for your needs or number of servings, follow the recipe to prepare the dish using visual step-by-step instructions, and share it with the world on social media. And of course, the scale weighs each ingredient perfectly, with hands-free technology to help keep your scale and kitchen tiles clean. This one is an especially good gift for the holidays.
Cabinet lighting
This is such a simple fix but can have such an effect. Add some simple tech to your  home with cabinet lighting in the kitchen or bathroom (or anywhere, really) to help light up the space. They are inexpensive and the wiring can even go inside your cabinets. Talk about smart storage!
The latest home technology runs the gambit from simple fixes and fun little extras to more serious luxury fixtures that add value for future buyers if you ever decide to sell. But one thing is certain – technology has evolved to a point where it can make even the simplest daily tasks much easier, and convenience can never be bad. If you ever need help with your technology, BCA in Miami can provide you all the assistance you need.