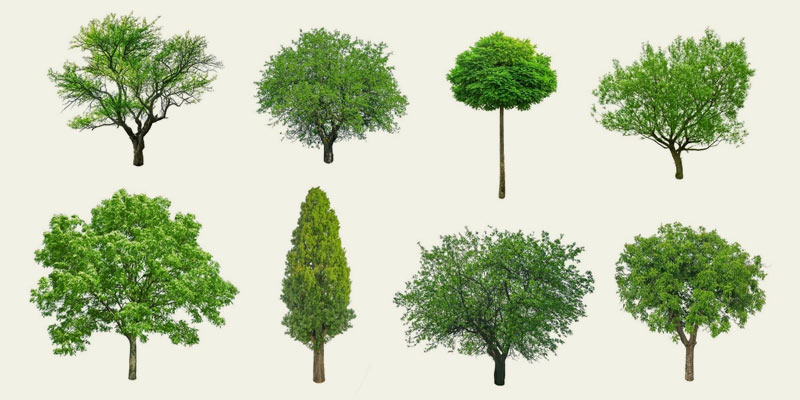 Nothing says 'welcome to your new home' better than a thoughtful and pleasing housewarming gift. Rather than chocolates or wine, living gifts like trees and plants will last for years and provide year-round pleasure (not to mention marking an important milestone in a homebuyer's life). However, do you choose plants that fruit, shrubs or trees? If you need help deciding which to give, read our guide below.
Plants that fruit
A tree or plant that fruits not only looks good but tastes great too. You can choose from olive trees, citrus trees or other native plants. Suitable for growing in a pot or garden, fruit plants delight owners with seasonal greenery, blooms and their sweet smells and, of course, the taste of the fruit itself. The bonus is that fruits such as olives, citrus or berries, can be preserved and eaten throughout the year as preserves and pickles.
When choosing a plant that fruits, it's worth bearing in mind how keen a gardener the recipient is as well as how much time they have for plant care and maintenance. For example, some plants will require pruning, harvesting and monitoring for insects or disease.
Lemons – grow well in a sunny spot. However, they do not tolerate cold weather in which case, they can be planted in a pot and brought inside. There's nothing like a fresh slice of lemon in a drink or lemon meringue pie, for that matter!
Limes – As with lemons, limes require warmth, so the plant will need to be in a pot if the recipient's climate suffers from ground frost. The leaves of the Kaffir limes are a tasty addition to Thai-inspired cuisine – making it a great gift for foodies and cooks.
Olive – As an evergreen plant, olives trees add a touch of the Mediterranean to a garden. However, if the weather is cooler than the Med, the recipient can still enjoy the evergreen leaves with possible harvests over unusually warm summers. If kept in a balcony or patio planter, the olive can move inside when the weather turns cold. Olives are a great gift for foodies and travellers (the olives will remind them of weeks spent in the Med).
Shrubs
There is a wide variety of shrubs, all of which make great presents. It's best to have an idea of the garden and gardener as shrubs can vary in size from small, ground cover to large bushes (up to 3m). Shrubs can either be grown in pots or the garden and usually form into a round shape with woody stems. But, which shrub makes for a winning housewarming gift?
Jasmine
As an evergreen climber, Jasmine will be noticed and appreciated throughout the years to come especially when the heady sweet-smelling bouquet from the flowers will fill the garden and draw admiring glances. The flowers are a pretty white star shape. Jasmine makes an excellent gift for gardens where there is space for wall coverage.
Laurus (Bay Tree)
A Laurus potted or planted in a kitchen garden is easy-to-grow and produces leaves that add a distinctive taste to casseroles and dishes with sauces. It is also the perfect gift for creatives who enjoy the art of topiary.
Hydrangeas
These shrubs delight with their large pompom flowers made of paper-thin petals. They grow equally well in pots or the ground, so are suitable for all sizes of garden and patio areas. The soil will affect the colour of the bloom with lime making the flowers turn pink and aluminium turning them blue. However, if a hydrangea is white, it will remain white. Hydrangeas are ideal for beginner gardeners or those with less time for gardening.
Trees
With one large stem (trunk) and a long lifespan – a tree is a gift for life. As with shrubs, there is a vast variety of trees that, with careful selection, will make ideal housewarming gifts; it's just up to you to match the right tree to the recipient. Take into consideration the size of the garden and how much the tree will grow.
Fruit trees such as lemon and lime offer thick, shiny leaves and the fruit they produce is a gift in themselves. Olive trees can grow to a fair size, and their placement needs to be taken into consideration as they will require sunshine. All three of these trees can be grown in pots and taken inside if the weather is too cold.
Other trees that make lovely housewarming gifts include camellias, cherry, myrtle and magnolias.
Whatever living gift you choose – it will be appreciated and admired for years to come.