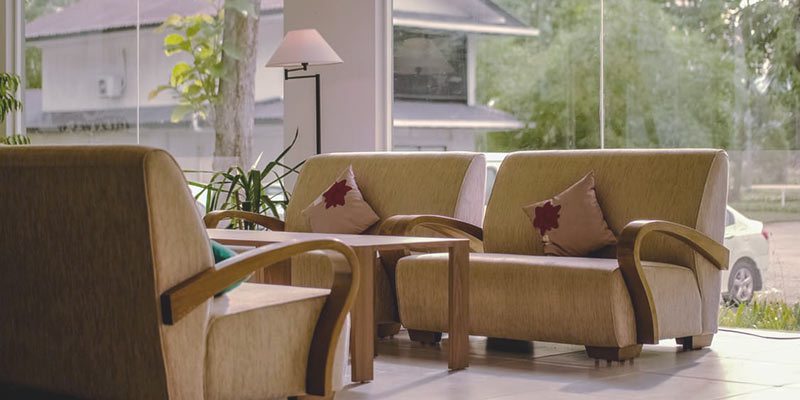 Your home space can have a certain air of extravagance and be enjoyable all year long with the addition of garden room furniture. Here are some tips and pointers on how to go about making this decision:
Traditional vs. contemporary
There are a variety of styles of furniture to choose from when it comes to decorating the interior of your garden room, from frame conservatory cane styles that are more traditional, to more modern contemporary synthetic rattan weaves. Examine your personal garden room and decide what style of furniture will work best for you.
If what you are looking for is a style of room which is modern modular like our Easy home range, then adding cane conservatory style of traditional furniture to it would not be a good choice. That being said, the cane furniture would be a perfect match if you have a room that is more classically styled.
The most popular and practical choices of new garden room furniture are rattan, cane, willow or Lloyd loom, where kraft paper has been twisted around a metal wire frame to form paper threads which are then woven into mats. Metal is another popular choice, more specifically aluminum and glass. Stone, mosaic tile and marble are very popular choices when it comes to coffee table tops.
As opposed to a conservatory, in a bespoke garden room you can choose an upholstered sofa which is more casual and comfortable. The solid roof cuts down on the levels of direct sunlight, so upholstery which would quickly fade inside a conservatory, will not when placed in a garden room.
Furniture cushions and fabrics
Once you have decided on the furniture you want to purchase, you may still be unsure about the cushions or fabrics. The choices that are available to you are almost countless, from floral prints that are a traditional style as in Toulouse Furniture to fabrics that are neutral and modern. What it really comes down to is what combines nest with the color scheme you chose as well as your own personal preferences.
When our customers ask, I always recommend that they go with more neutral colored fabrics. You can also play it safe by allowing the beauty of the garden room to take care of most of the talking. One of my other recommendations is that they make sure all of their cushions and seat covers are removable, this makes them easy to be washed in a washing machine. If during the summer months you use your garden room as often as we do, the seats can become grimy, this is especially true if you are fond of BBQ food.
Look online for inspiration and ideas for a garden room
Being as we are a furniture supplier that is based online, it is obvious that we find this to be an excellent idea. That being said, being as you are able to find a wide variety of furniture choices at affordable prices, the internet is an excellent option. Generally there is the option of fabric and weave samples which are sent to you in advance to help you make the best choice.
There are quite a few companies; Lazy Susan included which have showrooms where you can stop by for a visit. This allows you to see the furniture in person as well as determine how comfortable it really is. By having your garden room furnished, you will have ample opportunities to put new ideas into practice as well as use different materials and style of furniture which would not or could not be used in the other rooms around your home.
The difference between a garden room and a living room
There are differences between the other rooms in your home and a garden room, other than the obvious that is it being detached from the home and generally towards the end of your garden. For starters, generally the humidity levels will be higher during the summer months. This means that generally most garden rooms have large windows and sliding doors which allow higher levels of natural light to enter.
During the winter months they tend to be a bit colder, even though they are specifically designed to withstand the harsh Scandinavian winter seasons, if you do not have a heat source, it can be particularly cold. When choosing furniture, the key is to take these conditions into consideration. This is why many times going with patio furniture that is modern is the ideal solution furnishing a garden room.