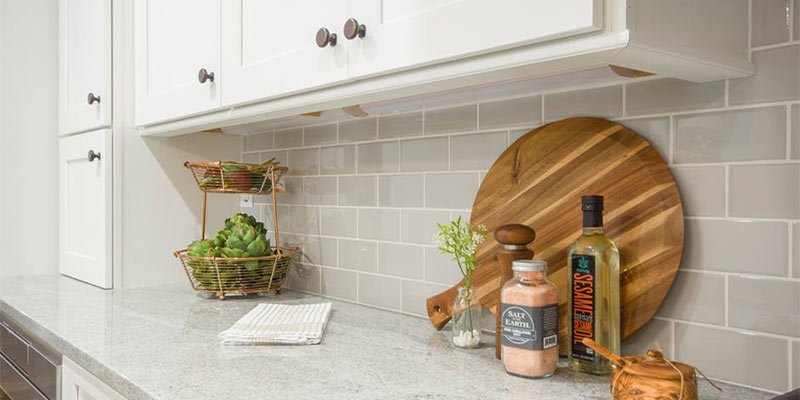 Moved into new living quarters and do not like the kitchen cabinets or simply want to upgrade the dear old look of your ancestral kitchen; changing the style of the kitchen cabinets can freshen up your kitchen as a pleasant surprise. Depending on your budget, there is a number of ways you can bring lively vibes to your kitchen.
1. Replace them altogether
If your wallet allows for a leniency, replace the cabinets altogether. Rta cabinets can be improvised according to your kitchen space. This can not only change the blueprint of the cabinets but also devise new storage space around the nooks and corners.
2. Color them new
If the cabinets are structurally sound and sturdy enough, do not replace them. Save some pennies and simply paint them new. Select good quality paint in rich color. Some good strokes with few finishing touches do the trick. Experiment with DIY paint jobs to deliver your personal style statement. Painting a cabinet is hassle-free that saves you some currency. Another plus of paint job is you can change and update the color whenever you want.
3. Reface the cabinets
The cabinets are not worthy of paint or do you have enough cash stashed up for a complete replacement. Refacing your cabinets is another economical option. Use plywood panels, self-stick veneer, attach new drawer front, change the knobs and pulls, introduce new hinges, and so on. Real wood or laminated plastic is available for covering the exposed kitchen cabinet surfaces.
You can choose among many colors, textures, patterns, and grains of veneer. Refacing techniques are big saver on time, money, effort. If you are meticulous enough, the job is hassle-free. The best thing is; your kitchen remains functional while the job is being done.
4. Improvise with pull out cabinet shelf
A great way to add functionality to a Granny's kitchen is improvising the kitchen cabinets with an introduction of pull out cabinet shelves. It gives you access to the corners and hard-to-reach areas of the cabinets. It greatly adds to storage space and improves functionality around the kitchen for elderly with frail joints.
5. Add more lights
There is nothing more than a good light in your kitchen. Besides the main light, an addition of light under or inside the cabinets makes the kitchen a lot brighter. So either you need more light for chopping up the vegetables or going over the recipe book, a romantic air for chit-chat with your dear one or simply need a night light, a lit up cabinet crafts a dramatic effect. Select from an array of kitchen lights as task lights, spotlights, halogen bulbs etc.
6. Insert a plate rack
Another way to modify the look of your cabinets is affixing one of them with a plate rack. You can use the rack as storage for your normal crockery or use it as a display for some of the colorful plate collection.
7. Replace the cabinet knobs
Add a bit of color and chic look to the kitchen cabinets by replacing the knobs and handles. Go for modern selection or traditional; there is an unlimited variety available at Rta store to suit your kitchen ambiance.
8. Open cabinets
More dramatic and intense look can be achieved by removing the cabinet doors altogether. Lining the backside of the cabinet with decorative background highlights the crockery.
9. Trims and textures
Alternatively, trim the cabinets' sides with faux tin ceiling tile sheet or add crown molding to the edges. Line the cabinet exterior with wallpaper or decorative glass tile. Fix sheet metal inserts or bamboo runners either on the outside or inside of glass cabinets to change the look. Stenciling color on to your cabinets preserves the original look with a personal touch. These small and inexpensive ideas give a facelift to your kitchen cabinets without much hassle.