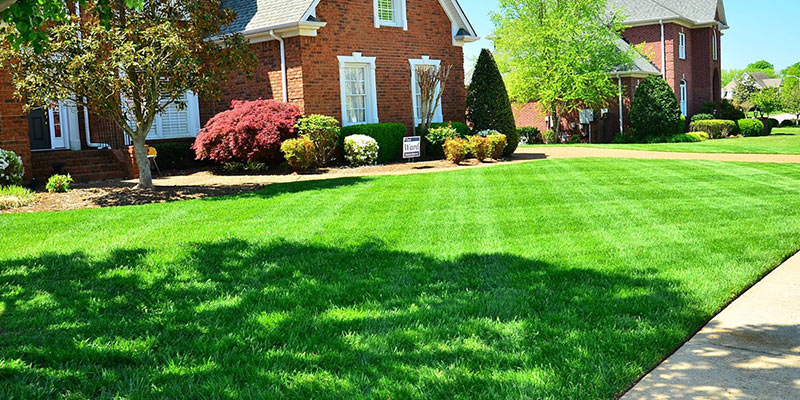 Lush green grass, vibrant flowers and plants, and the absence of weeds – these are hallmarks of a beautiful lawn. You could pay a lot of money to make your lawn look great, but you don't have to. Instead, create a yard that stands out and looks fabulous by using these 7 tips and doing the work yourself. With the proper care, you can have great results, and your yard may be the envy of the neighborhood.
Water Deeply and Infrequently
Watering your lawn every day for short periods of time encourages a shallow root system. For a healthier lawn, thoroughly water it in the early morning once or twice a week. This allows the moisture to seep down deep into the soil and encourages a sturdy root system.
Tend to Bare Patches
Tend to any bare patches when you see them and use seed that is appropriate for your climate. If you have small patches, reseed them in the late summer or early fall. For larger areas, laying sod may be a quicker way to have a healthy, green lawn.
Fertilize and Eliminate Weeds
You should fertilize about four times a year, but if you can't do that, fertilizing in the fall may provide the nutrients your lawn needs to get it through cooler weather. Eliminate weeds early in the season with a pre-emergent herbicide. If your lawn has a lot of weeds, you may need to apply a weed killer. Check with your local garden center for the best type of fertilizer and weed killer for your lawn.
Mow High
Cutting your grass at a higher level may help your lawn grow stronger and healthier. Depending on your climate and type of grass, you should set your lawnmower blade to a height of about 2 ½" to 3" in cold climates and a little lower in warm climates. Never mow more than 1/3rd of the grass' total height, since doing so may make it susceptible to disease and drought.
Check Your Soil's pH
The pH of your soil refers to its acidity level. Most types of grass grow best in soil with a pH of 6.0 to 7.2. Testing your soil's pH is simple to do yourself with a pH tester available at many garden centers. You can balance the pH by adding lime if it's too low or iron if it's too high.
Personalize Your Yard
A lush, green lawn is the foundation of a beautiful yard, but why stop there? Personalizing your yard may make it stand out. Adding unique features, such as a rustic pergola, decorative wooden planters, or an elegant water feature can give your yard a personal touch.
Add Some Color
While a green lawn looks great, adding some color may make it look even better. You can do this by planting colorful flowers or by adding whimsical ceramic planters or lawn furniture with bright-colored cushions.
Having a great-looking yard doesn't have to be difficult or expensive. By using these tips and doing the work yourself, you may have a gorgeous yard that makes your neighbors ask you for the name of your gardener.
About the Author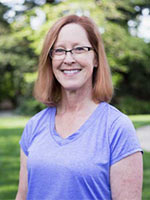 Kym Preslar is a bit of a gardening and home improvement fanatic. She's been working on her garden for over 5 years and loves writing about everything landscape-related. Whether it's keeping care of sod or the greenhouse, she's been there and done it all. Currently, she's enjoying her time working at SodLawn as their Content Manager.
For a great overview of how to have the perfect lawn year round, check out this infographic from the guys at wikilawn.com