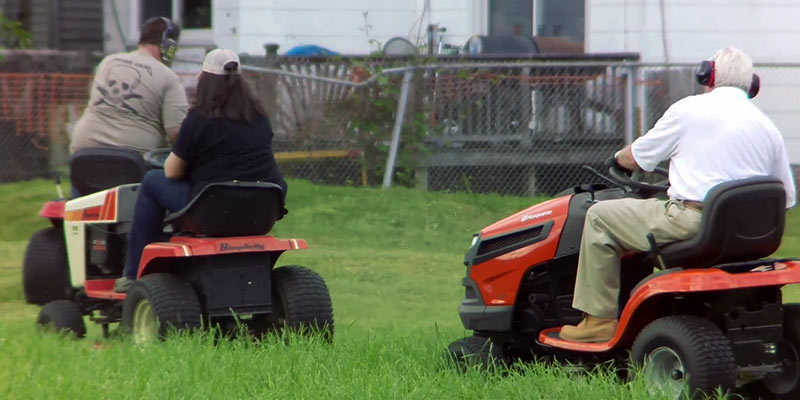 There's a new extreme sport in town — The Blindfold Mowing Olympics. The sport was invented by the Mower Gang, a volunteer group who give up their free time to maintain overgrown public spaces in their native Detroit, USA.
The group, who describe to themselves as "renegade landscapers" got together in 2010. They decided to volunteer both their time and their mowers to tidy up neglected areas in their local community, in particular children's play areas. Although the city has around 300 public parks, budget cuts have meant that around half of them go un-tended.
The Mower Gang meet together every other Wednesday during the Spring and Summer months to mow a public area and make it usable again. The idea for the Blindfold Mowing Olympics began one evening in 2016 as a bet to see who could do the best job mowing a field whilst blindfolded. Unsurprisingly, nobody could quite keep to a straight line, with mowers frequently crossing paths and almost colliding. Of the six competitors, Jim Coffman was the best of a bad bunch and was awarded the top prize — a collection of used blindfolds.
Until recently the Mower Gang were operating using their own equipment and at their own expense. This all changed when the famous tool manufacturer Craftsman agreed to be their sponsor and donated $18,000 worth of equipment, including ride-on mowers, trimmers, hedgers, and other gear.
You can find out more about the Mower Gang on their Facebook page.