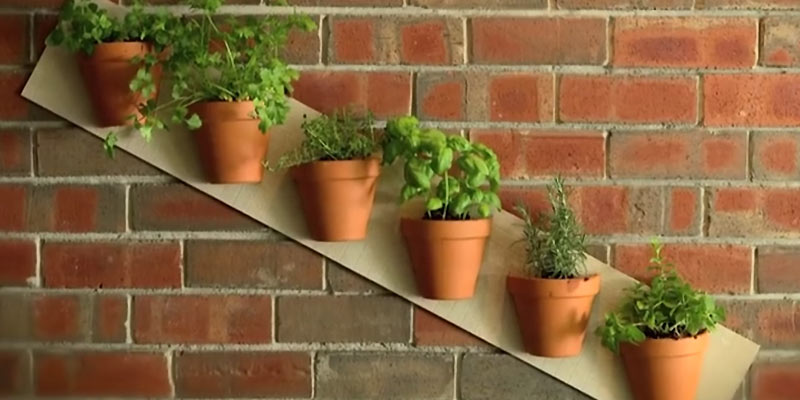 Learn how to make an extremely simple DIY vertical garden project. Jim-Cunneen from Miracle-Gro explains how in this step-by-step video tutorial.
With nothing more than a wooden board, a few flower pots and some basic tools you can build this attractive vertical garden. It looks great running alongside a staircase or leading your eye towards a garden feature, and it's ideal for growing herbs or other small fruit & veg.
Tips from the video
Jim uses a grinder with a diamond blade to get a nice clean, straight cut.
Placing a coffee filter in the bottom of each pot will prevent soil from falling out of the bottom whilst allowing water to pass through.
Use a mixture of different plants to add variety and interest
The vertical garden is great for growing your own herbs, but would also look fantastic with flowers.
With a little bit of imagination, you can transform the humble clay pot into a stunning garden feature. If you have any other ideas, let us know about it in the comments!
See also: