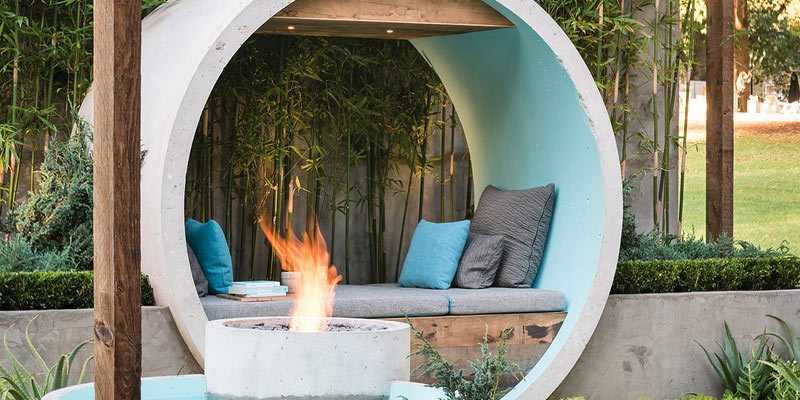 "Pipe Dream" was designed for the Melbourne International Flower and Garden Show as an antidote to hectic & noisy city life.
The garden takes its inspiration from the urban environment in the form of several sections of concrete pipes — repurposed into a daybed, reflective pool and a firepit. Designer Alison Douglas describes the garden as "a hidden oasis in our busy city designed as an antidote to our epidemic of being time poor… Pipe Dream is a place to stop, meditate, reflect and breathe. As this is easier said than done one might call it a 'Pipe Dream'."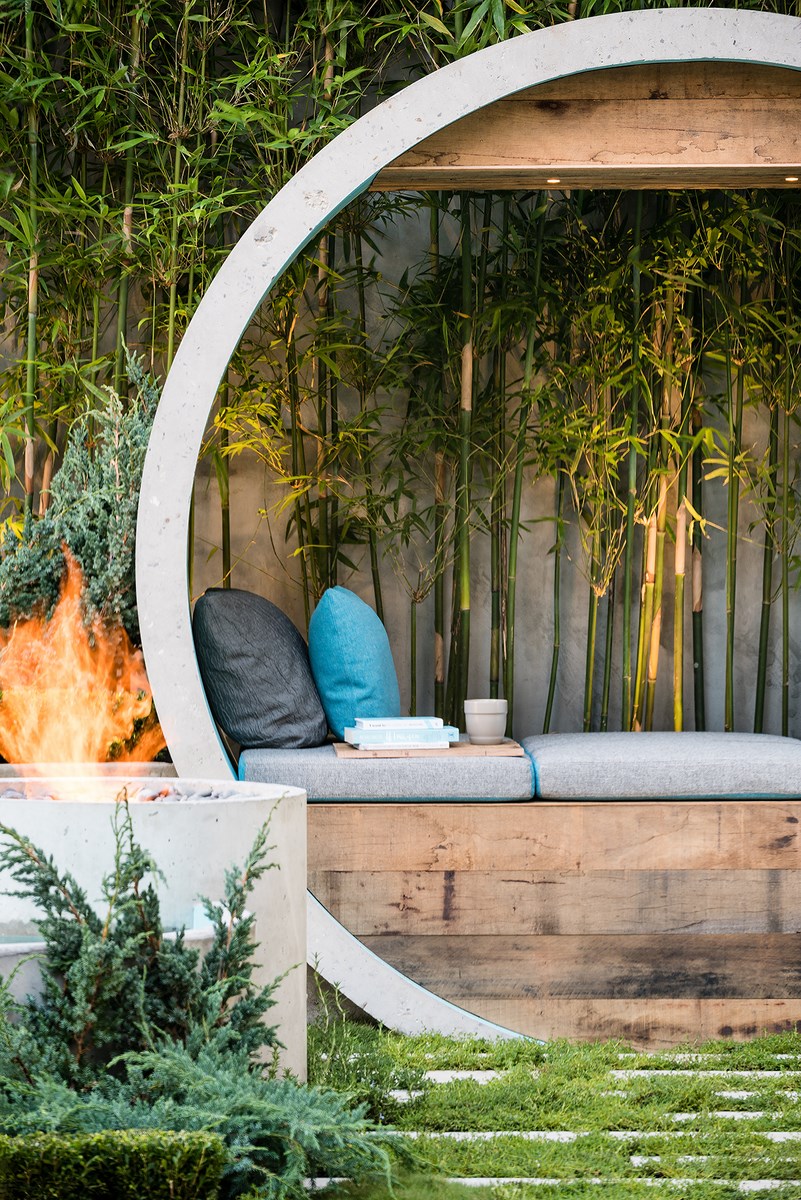 The plants were chosen to create an 'all season' garden that will keep its colour and texture all year round.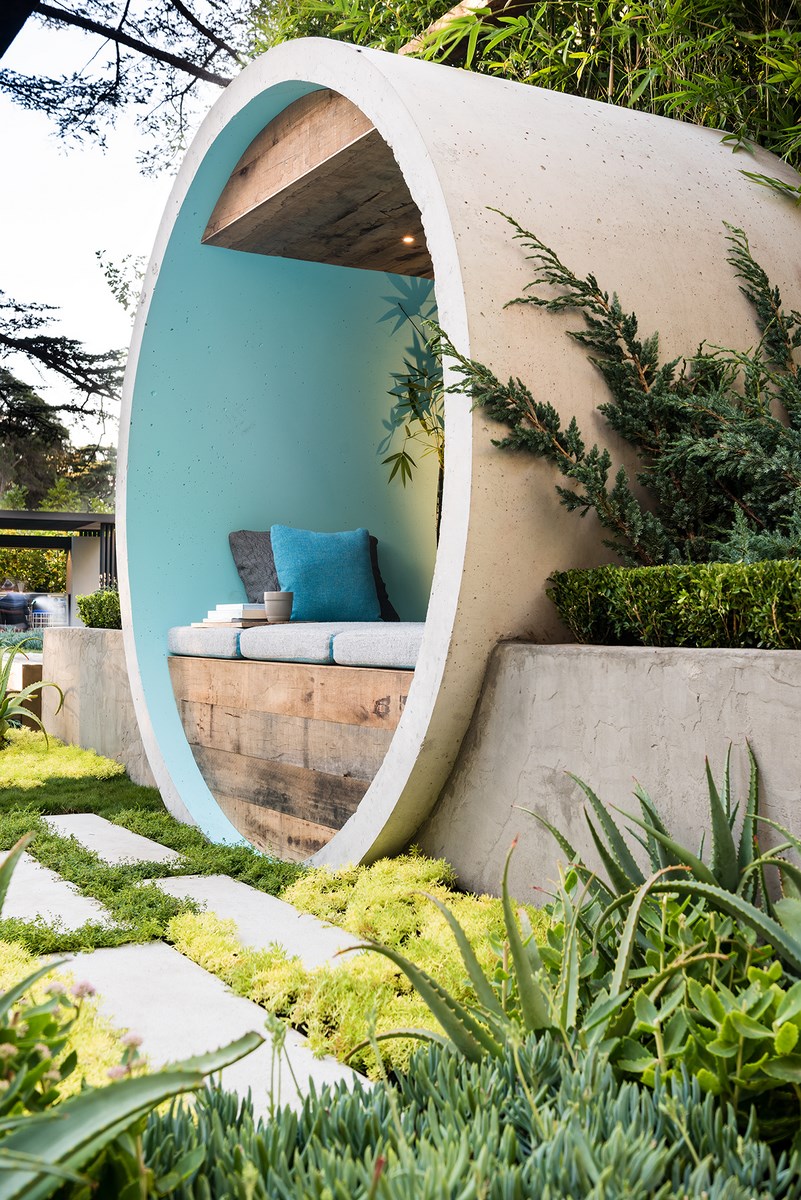 Concrete pipe sections of various sizes were used to make a decorative daybed, a firepit, planters and a water feature.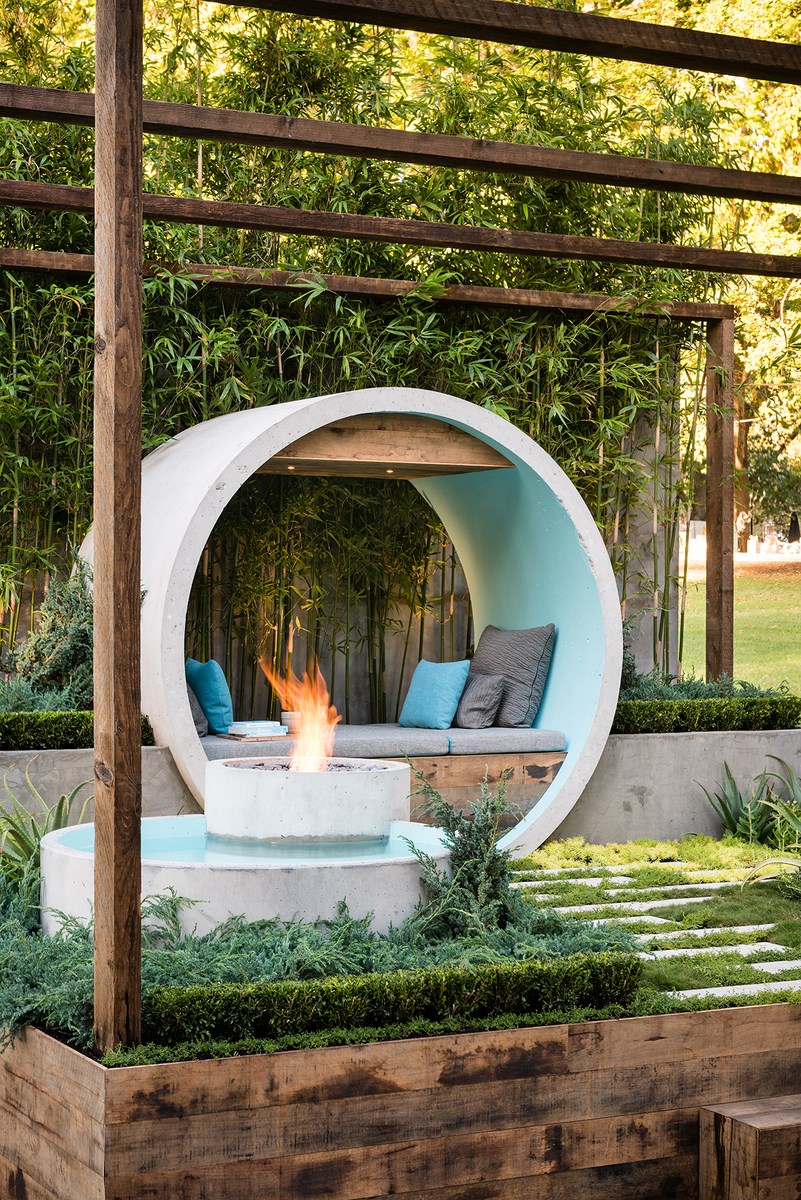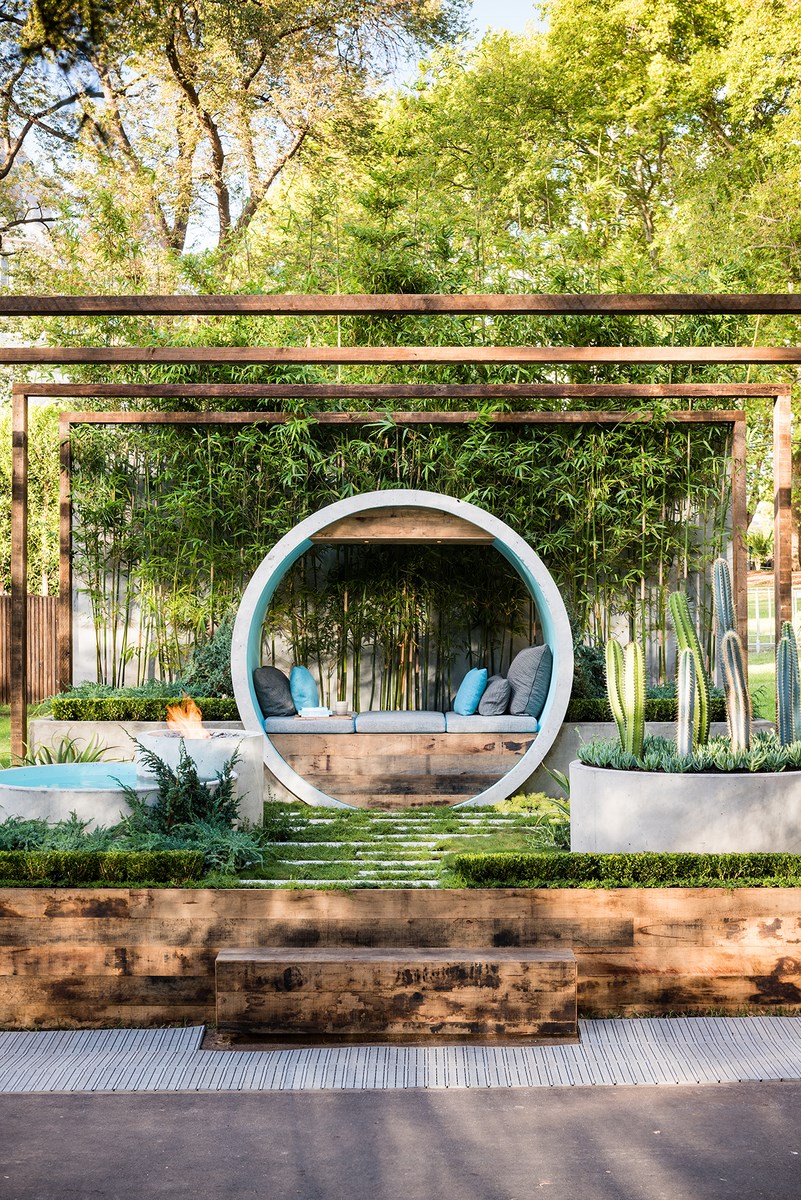 Pipe Dream was entered into the Boutique Garden Competition at The Melbourne International Flower and Garden Show 2015, where it won 1st place.