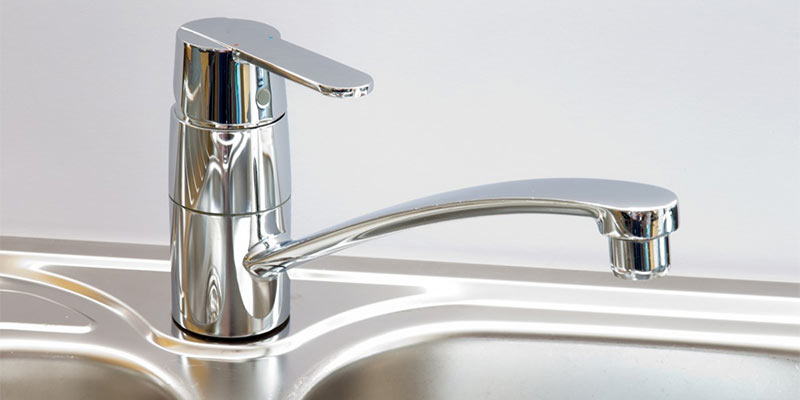 The DIY trend has brought about a wonderful selection of products to help with beautifying your kitchen or bathroom, such as rich color palettes, custom designs for knobs and handles, stick-in tiles, and other personalization hacks. However, while adding these touches is relatively simple and only requires some creativity, there are components to your kitchen or bathroom that shouldn't be left to artistic whim, such as plumbing parts, like your kitchen or bathroom sink. Sink replacement should never be considered a DIY project, especially if you have limited experience in plumbing.
When you decide that it's time to replace your bathroom or kitchen sink, hiring a plumber is always the wisest option. That said, if you wish to handle the project on your own, some advice from a professional plumber will go a long way. Here is what to know when replacing a sink:
There's a Limit on Depth
Sinks can only go so deep into the space below. This might come as a disappointment, especially if you were looking to increase the depth of the basin. The reason is because of the length of the trap pipe. If the sink is too low, the trap can't drain properly, and you'll be forced to lower the sanitary tee connection. If you are DIYing, you want to evade this side task, because it can be rather extensive. Always measure the sink tailpiece that's between the basket strainer and the tee. Also keep in mind any disposer/garburator that might be included, since this can't be lower than the tee.
Check the Cutout Size
Sinks that are too small for your current cutout size are an obvious problem. No one wants gaps alongside the sink. Worse, the sink could even fall straight through the hole. Since there is no aesthetically pleasing way to fix this issue, you should always measure the existing sink from all sides, even underneath, to make sure that the new sink is going to fit snugly. Be sure to make note of the corners. Contractors often make 90-degree angles instead of rounding because this is faster to manufacture.
In the event that no sink you find for sale is going to fit inside the hole, you can always enlarge the cutout. Never buy a smaller sink.
Know the Number of Holes
You won't believe how many people go to purchase a new sink without first counting the number of holes on their old sink and the new one. Yes, sinks come with various number of holes depending on the faucet style and accessories you have hooked up. Some sinks have a single hole. Others could have 4 holes or more.
The mistake that you want to avoid is having too few holes, since you can't create a new one. If you accidentally wind up with too many holes, you can simply get a plate cover for it. However, if you want to keep the aesthetics, be sure to confirm the number of holes you need to avoid the problem altogether.
Two Words: Silicone Caulk
Step one: remove all the old caulk that had been used to secure the previous sink. This is the only way you are going to get a long-lasting bond between the new sink and caulk. First scrape off the caulk or plumber's putty that remains from the previous sink with a putty knife. The wipe everything down with caulk remover. Let it for a few hours before scraping off the residue. To ensure that everything is gone, use rubbing alcohol to get the dregs before cleaning the surface with a sponge.
Step two: Apply silicone caulk. Contrary to popular belief, plumber's putty is not the best sealant for your plumbing job. Silicone caulk is. Putty dries out and can cause leaks, damage the sink basin, and becomes less appealing over time. On the other hand, silicone caulk is a high-quality way to getting a watertight seal that looks flawless.
Check for Water Stains
Your old sink might have been unknowingly leaking. Check for water stains. You can do this by looking at the particleboard under the countertop. If there is any swelling, this will prevent the sink from laying flat in the countertop and could cause issues in the future. Furthermore, crumbling particleboard isn't solid enough for a new sink, so you might have to replace it. Anytime the underside of the countertop, or even the countertop itself, feels spongy, bulges, or is uneven in any way, you might have more to replace than your sink.
Trash Everything Old
When replacing a sink, it is truly as the saying goes: "Out with old, in with the new." This means replacing everything from the waste assembly to old valves. Even if you think that your old plumbing assembly is still in working order and want to save on the expenses, this could actually create a much more expensive problem later down the line. The waste assembly has threads at the connections that might be corroded and won't connect tightly.
Instead of shopping for everything you need to replace your sink, it's best to go for a kit at a home improvement center that has essential bits and pieces. A bathroom or kitchen sink kit will have all the drainpipes, shutoff valves, supply lines, basket strainers, and fittings that you need to ensure everything will be brand new and in working order.
If you plan on replacing a bathroom or kitchen sink, keep the above tips in mind. Start fresh! And if you have any problems, know that a professional plumber is on standby to assist.