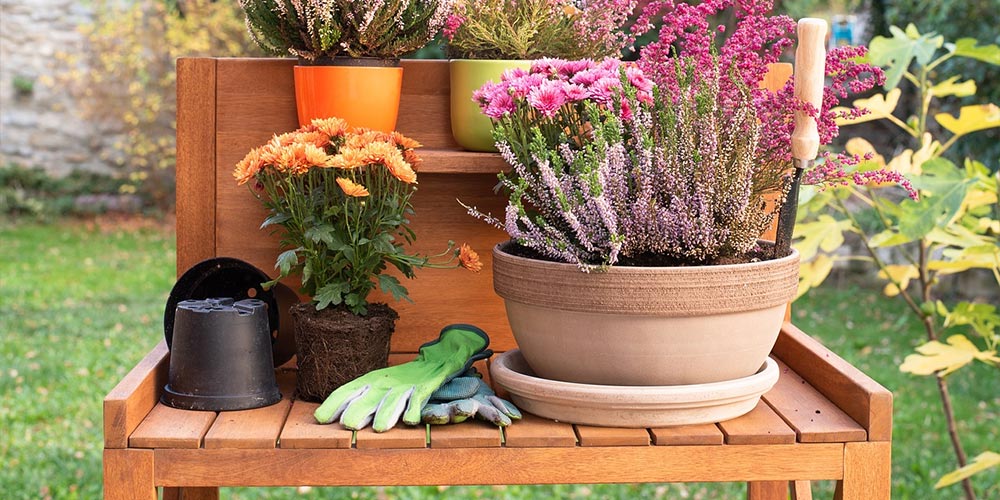 Having a back garden is something we should never take for granted – not everyone is fortunate enough to have one or like caring for one, so when we have the chance, we should take advantage of it by carrying out some beautiful landscaping. Landscaping does not have to be time-consuming or expensive, and many people find it very soothing, seeing it as a pastime rather than a job. Don't forget, though, that if you're not very green-fingered or don't love gardening, you can always hire someone to do the job for you. The important thing is that it's done.
One of the crucial things to think about when you're landscaping your garden is what you're going to plant. Installing native plants is really the best thing you can do for all kinds of reasons; read on to find out what some of them are.
Save Money And Water
One of the numerous advantages of choosing solely native plants in your garden design is that they are far better at holding water than non-native plants. This is because they are used to the soil and climate in which they thrive and have adapted to regions with minimal rainfall or those that have a lot of rain. Non-native plants will lack this 'skill,' necessitating a lot more care and watering.
The less you have to water your plants, the less work you'll have to do, and the more money you will save as a result. It's also beneficial to the ecosystem to conserve water. Therefore, planting native plants for their water-saving qualities is a good idea from all perspectives.
Better With Local Weather
Because they come from the area, native plants are accustomed to the weather conditions of wherever you happen to live. This means they can survive the hottest summer days as well as the chilliest autumn mornings.
Not only will the plants you buy endure longer during the season you plant them in, but if you select perennial plants, they will survive and return the following year, saving you money and work once more. You won't have to purchase new plants to replace them (though adding new plants to the garden is always a fun job), and you won't have to dig out the dead plants and plant new ones. Instead of spending money on new plants, you can choose landscaping materials from Arbour Landscape Solutions and make your garden look truly spectacular.
Helps To Restore Natural Habitats
When you add native plants to your yard, you are also providing a beautiful natural habitat, which is excellent for local animals. Native plants provide a large portion of the food that birds, insects, and wild animals in your area need to live. By including native plants in your landscaping, you are giving a great natural source of food for these animals, which is beneficial to the ecosystem as a whole.
They Won't Be Obtrusive
If you have had previous situations where you planted something and it subsequently took over your garden, making it impossible to grow anything else and giving you a lot of work to do in terms of maintenance, you could be hesitant to do so again, and that's perfectly understandable. With native plants, however, you won't have to worry about this happening.
Native plants are seldom, if ever, as invasive as this. That means you can plant anything you want, wherever you want, without worrying about everything being covered by a single plant in the end. This saves you time and money while also improving the appearance of your garden.