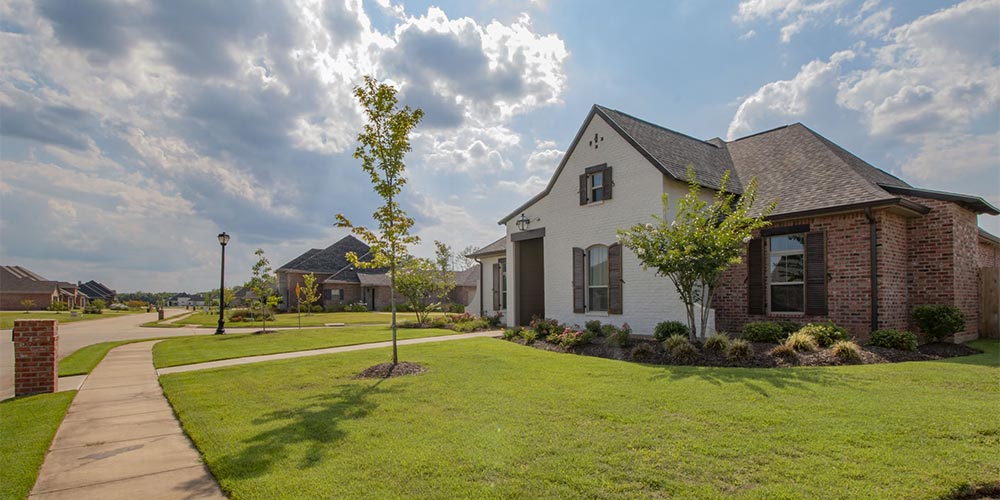 Many people see their home as someone to live their entire life. However, various reasons will make you want to relocate and sell your property. Thankfully, more sellers often sell their homes at a higher value than they bought them. But, sometimes, this is not always the case considering changing factors like the home's location, market inflation, and the number of buyers.
However, raising the value of your property can help you maximize your profits. So, this means spending time and money upgrading and making changes that improve the home's appeal for many homeowners. If you are planning to sell your house in the future or want to increase the value of your home investment, you can take several steps to add value to your property. Here are five ways you can make your home more valuable.
Maximize the Curb Appeal
When potential buyers visit your home, they need to be wowed by its overall look. Remember, the first impression is extremely important. Immediately a person sees a property, they instantly make judgments about it. For this reason, you want to create an excellent image for your house.
You can make your house look more appealing in various simple ways. For example, you can plant a tree, preferably a shade tree, to improve the landscaping. Planting a tree makes the home look more desirable. Plus, when it matures, it can reduce your cooling costs.
Also, make sure you clean up the lawn. No one likes overgrown bushes or patchy lawns. So, tame your jungle. You can trim the edges by yourself or call a professional lawn service company for help. Additionally, work on the mailbox. Make sure that it is clean, appealing, and well maintained.
Upgrade the Kitchen
Everyone values the kitchen. In fact, many realtors say that the kitchen and bathroom are the main sale points of a home. For this reason, you want to make sure that it is in the best condition it can ever be. Make sure you create a functional kitchen with good taps, ben tops, and cupboards. Also, you may want to upgrade the kitchen appliances to modern ones.
But during a kitchen renovation, most homeowners often overdo the upgrades with all new stainless steel appliances and expensive marble benchtops. While this makes the house posh and modern, it may turn off some buyers. These upgrades will make them assume that the house is way more pricey than their budget. The goal should be to ensure that all appliances are in excellent working condition and the area looks neat and attractive.
Get the Right Smells
Smells are an easy way to evoke feelings from buyers. If your home smells lovely, they will desire to live there, but if there's a foul stench coming from your property, it will chase away many serious buyers. For this reason, you should always ensure that your house smells good, especially during an open house.
Get rid of odors by scrubbing all surfaces and washing your carpets. Don't try using perfumes before doing this, as you'll only be masking the stench. Also, when trying to create a scent for your home, ensure that it is universally acceptable. Please remember that what another person finds pleasant may be offensive to a different person. So, keep the smell subtle and remember to clean throughout, especially in the kitchen and bathroom.
Some of the things you can do include taking out the trash, cleaning the fridge, scrubbing down the bathroom, and washing your laundry. You can also make DIY scents using essential oils like lemon and lavender.
Clean and Declutter
Did you know that dirt can lower your property's value? Humans love to be in a clean, well-organized, and fresh environment. So, before you open your house to any potential buyer, make sure your home is sparkling clean from the outside to the inside.
Vacuum your carpets regularly, scrub the bathroom and kitchen, wipe up all dust, and clean your garage and rooms. Basically, you want to make sure that every area of your home is sparkling clean and organized.
Additionally, remove junk and clutter from your house. You can take these items to a donation or recycling center. Note that these only make your home look full for no reason.
Buy Some Furniture
Lastly, purchase high-quality furniture to give your house a makeover. Replace worn-out sofas, tables, and beds with new ones. But when buying new furniture, ensure that it complements your location. For instance, if you are selling a beach house, make sure you purchase furniture that fits this setting since people who want to buy beach houses look for that setting when shopping for a property. Bear in mind that a buyer has a reason for looking for a house in a particular location. So, a home that matches the picture they had in mind will be impressive.
If you don't have money, consider getting a loan. It may seem like a bad idea, but furniture can significantly increase your home's value. You can check your loan eligibility online to see if you are eligible for one.