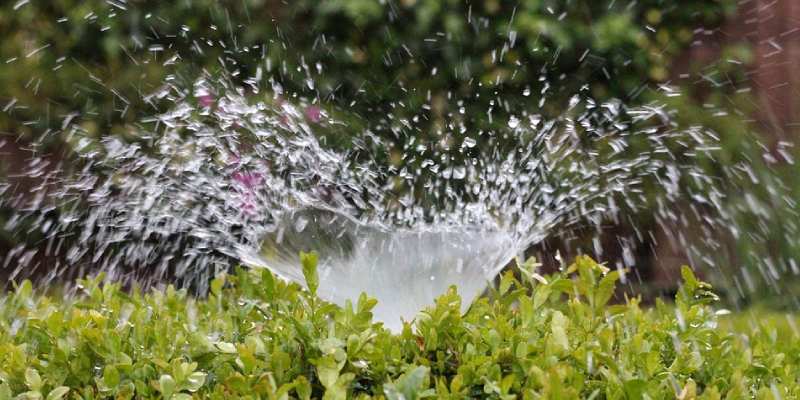 #10 By purchasing an irrigation system, you will save time on lawn care, which in return gives you more time to do all the things you love. No one wants to plan their weekend around lawn care when they easily use an irrigation system to do the work for them by using an automatic drip irrigation kit to help keep the grass watered.
#9 Some irrigation systems have a controller that is used through your smartphone. Bu investing in a system such as this, you can easily select the times you want your lawn to be watered as well as the length of time you would like it watered for. This is very beneficial to anyone working long hours throughout the week.
#8 Using an irrigation system with a 10-Plant Self Watering System can help you save money by not having to use a hose or sprinkler to run water to your lawn. Although it will cost money to have it installed, it is worth all of the pennies saved in the long run.
#7 Certain irrigation systems are connected to the national weather, so when the sky starts to pour, your irrigation system will automatically skip the next cycle to help save on water and keep your lawn from becoming over-watered.
#6 An irrigation system is an excellent way to protect new landscaping designs in your yard that you worked so hard to put together. For inside plants, you can even use mini water globes to help give your plants the correct amount of water on a daily basis.
#5 Within just a few weeks of installing an irrigation system, the lawn will start to cover all system parts up, so it is not in view of your guests.
#4 Irrigation system sprinklers are only visible when the yard is being watered. This means after the cycle is done, the sprinkles will be hidden and all that remains is a beautiful green lawn that you proudly invested in. No homeowner wants to see hoses laying around their yard just to have their lawn watered. Irrigation systems are exactly the opposite.
#3 Where a hose sprays water quickly, it almost always drains out all the nutrients in the soil. An irrigation system does the complete opposite by conserving all important nutrients by using a delicate stream of water to spray over your lawn.
#2 Walking around your yard hand-feeding it with weed-killer and fertilizer can be very time consuming for homeowners. With an irrigation system, you can choose products that already have the fertilizer and weed-killer mixed in with the water it is spraying over your yard.
#1 The personal satisfaction you will get from installing an irrigation system is absolutely irreplaceable. After weeks of having it installed, you will start to notice your neighbors head turning from how healthy and green your lawn looks from just a simple irrigation system and time well spent installing it.