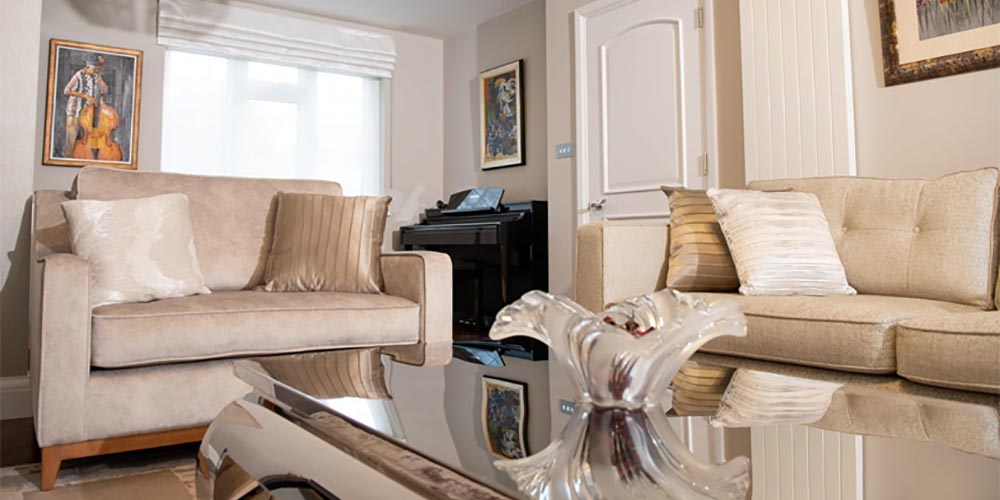 In today's interior design industry, there's not enough talent to go around. Companies are continuing to look for highly-qualified candidates, most of whom are not actively job seeking. So attracting good candidates has become more important than ever for interior design recruiters. At M&Y Interiors, a group of interior designers in Hertfordshire, we have many years of experience in this business. Having worked with talented designers, we understand what works and what doesn't. Here are our top 3 tips for attracting candidates in the interior design industry.
 Expedite the Hiring Process
Since top interior design talent is in such demand, you should be prepared to go through the process quickly. Good candidates are likely applying to several places, not just with your company. If you accept CV's for weeks without looking at them or launching the interview phase of the process, you might find some of the best candidates are no longer available.
You might prefer to sit on a stack of CV's so you have more options, hoping to find the "perfect candidate." This practise is quite common among design firms, in fact. While indeed this might offer more selection, it also runs the risk of having the opposite effect. By waiting too long, you could exclude yourself from the running altogether.
Another thing to keep in mind regarding the hiring process is a stable timeframe. Once you know what your process will be and how long it will take, stick to it. You'll thank yourself later when you don't have complications arise from a delayed hiring process. Your candidates will also thank you for adhering to a schedule. If you give a timeframe to a candidate then take longer than they expect, it will frustrate them and might turn them away.
Good communication with candidates shouldn't be limited to the schedule, either. In every step of the process, you should aim to be as transparent as possible. Make their expected job duties clear and don't be cagey about salary and benefits. Talented designers will be scooped up quickly, and most of them prefer candour from prospective employers.
Do Some Research
Before sitting down for the interview, take some time to really read over the CV. Look the candidate up on LinkedIn, or peruse any other links they may have shared in their application, like a portfolio website. You can bet the applicant has done their research on your company – you at least owe them the same courtesy.
If you're familiar with their work and have a few basic details about them, it will make for a much more engaging interview. Instead of only emphasising how your company will benefit them, you can discuss how their talent could benefit you. Qualified designers are aware of their value and will be more than happy to speak about their work with you.
You shouldn't only research the candidate, though. Evaluating your own brand and online presence would be prudent before you start the recruitment process. Search for your company online and see what comes up – is your website easy to find? Is your website navigable and professional-looking? Candidates will be much more likely to apply with your firm if they can find info about you.
Offer a Good Salary and Benefits
A final tip for attracting the top interior design job applicants is a sensitive one – salary. One reason firms lose out on good candidates is due to under offer. Remember, top designers, know what they're worth. And in a high-demand market like the one we see today, they're in a better position to negotiate. If you simply can't afford what they're asking, then you can't afford it. But many firms under offer even though they have a large enough budget to accommodate the candidate's asking salary. Job applicants can be turned away by this.
The benefits package you offer also makes a difference in attracting top talent. Many workers today are looking for a more harmonious work-life balance, so healthcare and pension initiatives make companies more appealing. Play up other benefits that might be specific to your firm as well. If you have catered lunches every Friday, cycle to work schemes, or company retreats, mention these in the interview. Details like these will make your firm stand out and seem more enticing.
Final Thoughts
In today's market, attracting highly skilled interior designers isn't easy. As interior designers in North London and St. Albans, M&Y Interiors has years of experience in the interior design industry. From our perspective, companies who want the best candidates should invest in their hiring process. By streamlining, having open communication, taking a demonstrated interest in candidates, and offering competitive salary packages, you'll appeal to more top design talent.