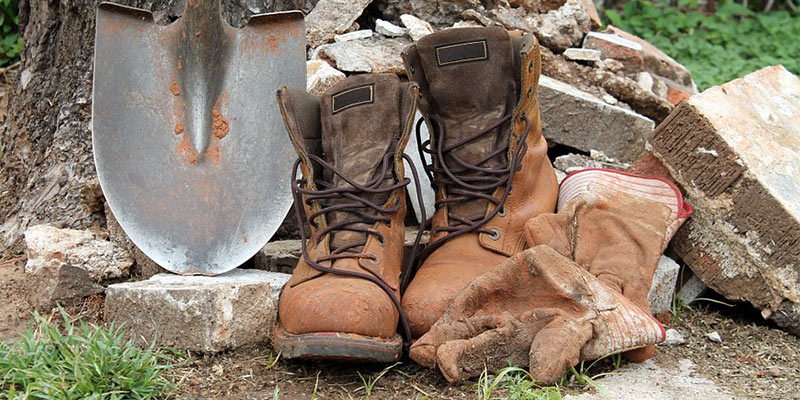 If you're a worker or will become a worker in a fast-moving environment, you may be exposed to many hazards. This means you'll need to equip yourself with personal protective equipment. Visit here to get a list of the best steel toe boots.
The journey of job preparation may start by choosing the best steel toe work boot to register for health insurance at your workplace. This can ensure the safety of a person's well-being while working. There are features to look for when deciding to purchase work boots. It doesn't matter which ones you choose, as long as you remember to carefully check that they are a good fit.
Here are some tips for choosing the best work boots for your job:
Know your safety needs
Make sure you know the hazards you may be exposed to at work. Work shoes can offer different types of protection against danger. For example, you must buy a pair of electrical resistant shoes if your job is to repair telephone poles or electrical appliances.
If the floor at your workplace is slippery, make sure your shoes can help prevent slips and falls. If you work outdoors, you should make sure you buy shoes that are weatherproof or waterproof. The shoes you buy should keep your feet warm and dry and should be comfortable. Furthermore, you also need to ensure you follow the specifications which are needed for your job by asking managers who are in charge of your safety.
Also, take the time to consider your budget. If you look for work shoes for work for a short period of time, you can opt for an inexpensive pair. However, if you want to buy work shoes for a specific amount of time, look for premium, high-quality shoes such as these Caterpillar work shoes. Although more expensive, a high-quality shoe would provide more comfortable and be more durable, which can save you money in the long run.
Make sure it's a good fit
There are several details ensuring you buy the right shoes, as far as weight, size, and material. Remember your personal safety is important, but so is your comfort.
As mentioned before, there are various types of shoes available for different types of work environments. That's why it's important to check that the shoe's material can adequately protect your feet from the dangers you will encounter at work. For example, a steel toe boot can be used to protect your feet from heavy falling objects, while composite toe boots may be useful for a person who needs to work outdoors. If you want to prevent flips and falls, a high-quality shoe with outsole grip is needed.
Always try the shoe on with both feet before you buy them and ensure they fit well. Check for hot spots and pinching. Some steel toe boots are hard to break in. That means the uncomfortable areas will be an issue for a while. If you try on shoes and the length is good, but the width is tight, do not try to buy a larger size. Instead, look for a wider option in the same size, which will offer the best fit.
Lastly, to find the most comfortable shoe, especially if your job includes lots of walking, buy a lighter boot. Choose a shoe or boot that is as light as possible, so that you don't have to put in lots of effort lifting your feet off the ground.
Search for some additional support
Besides the weight, sizes, and material you also need to consider the shoe's support. You should pay attention to the shoe's details, including the shank, outsoles, and insoles.
When it comes to outsoles and insoles, their thickness and cushioning can add to the amount of comfort offered when the shoe touches the ground. Better outsoles and insoles can enhance the amount of support and stability for your feet when walking and standing. Choose materials like EVA foam which can add stability and extra softness.
Shanks may vary in materials. You can choose from fiberglass, steel, and plastic. Better shanks can add stability and durability to the shoes, which keeps them in shape longer. They can also support proper posture when you stand on your feet all day.
In general, when going out and buying work shoes, remember to follow safety requirements which are needed to comply with your job's requirements. Carefully check the shoes for a good fit which will ensure that you've chosen the best shoes available for you and your job.
Remember that the right shoes are the ones that fully protect your feet while working. However, at the same time you need to purchase shoes that are comfortable and can support you no matter how long you have to walk or stand while working. This can help keep you safe on the job and comfortable while you're working.