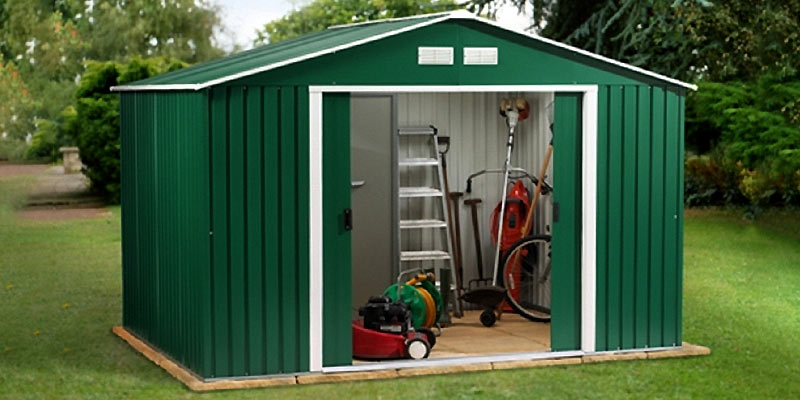 Do you need storage for some of the things that you cannot fit inside your home? You might want to consider investing in metal sheds. There are so many types of sheds available in the market today.
They come in a variety of sizes and materials, from wood, aluminum, and metal. For those who are budget conscious and would like the no-fuss assembly, investing on a metal shed is the right decision. They are considered very durable and very easy to maintain. They can accommodate small stocks for storage, but if you need a bigger storage area, they also come in big sizes.
Check out some of the other reasons why metal sheds are good investments.
It can be used for a variety of purposes – there are so many uses for a metal shed! For most people, when they think of a metal shed, the first thing that comes to mind is that of a garden shed. Yes, it can be used for that, but do not think that it is the only thing it can store. You may put your machinery there, from lawn mowers to your woodworking machines. Or maybe you have a business and you need extra space to stock your excess products, a metal shed is perfect for that. For other unique uses, some people have even opted to use metal sheds as a game room and even a clubhouse for their kids or grandkids. It's all up to what is necessary for you and how far your creativity can go.
It is cheaper than other materials – since metal sheds are not really a part of the home, most people would not like to spend too much money for it. Enter the metal shed, which is cheaper than other materials, making it perfect for the budget-conscious homeowners. Since there are also many sizes available, homeowners can set a budget based on how much space they will actually need and they will not have a hard time looking for the perfect shed that they will use.
Metal sheds are not susceptible to fire or insect damage – unlike wood sheds, metal sheds cannot rot. They will not fall to insect damage such as in the case of termite infestation. It is also very hard for metal sheds to catch fire. What you need to watch out for is the possibility of the metal shed rusting, but other than that a metal shed can give truly give long-lasting protection to whatever you will be storing there.
They are very durable and can stand all kinds of weather – whenever you buy something, you, of course, want it to last long so that your investment may last longer. Metal sheds are built to last, many companies even offer a long warranty on it because they know that it can really last long. It can withstand all kinds of weather, from the heat of the sun to snow and rain, you can be assured that whatever you will store there will be protected well.