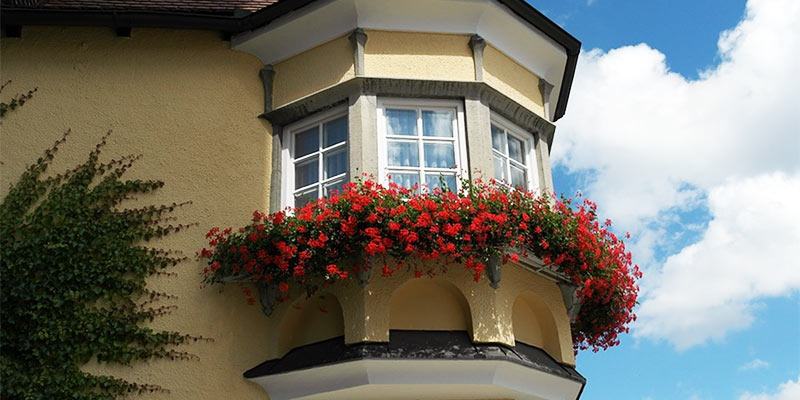 Have you been considering investing in bay windows for your home? Or are you still not sold on the idea? They certainly do represent a significant investment, but this isn't to say that they are not worth the money. We would argue that they often are, which is why we'd like to present some great benefits you could reap by having a set of bay windows installed in your home:
More space
When you add bay windows to a room, you immediately open up some square footage that can be used in any way you please! A classic bay window feature is the window seat, allowing one to enjoy the light and the view. However there are many fun and creative options like hanging a hammock seat there, turning it into a mini-greenhouse and populating the area with plants, or having a mini library and reading nook.
More light
Bay windows' multiple angles allow for much more light to flow into a room than with a normal window opening. This means that the room the bay window is in will greatly benefit, just as you will. Increased natural light means increased relaxation and enjoyment of a space, plus any plants you have in there will also enjoy the extra light!
Better ventilation
The multiple openings generally afforded to bay windows mean that you will benefit from an increased airflow through your home. This is a godsend to those of us that suffer due to dust particles in the air, and of course is essential for having fresh and healthy air circulating throughout the home. Better ventilation means less humidity, happier plants and a fresher home environment. Who wouldn't want all that?
Better kerb appeal
One fairly obvious benefit to adding bay windows to your home is the "wow" effect it will have on people as they walk past your house (unless, of course, you decide to install it on the other side of your house). It may be a good opportunity to have a little garden party and showcase the impressive new addition to the neighbourhood!
Added value
Not only will the addition of a bay window impress your neighbours and passers-by, it will also increase the value of your home, because of all the reasons we mentioned above. Although they represent a significant investment, bay windows definitely make your home more valuable, which is a great benefit if you will be looking to sell in the future. Aside from this, you will be able to enjoy the range of advantages already mentioned while you still live there.