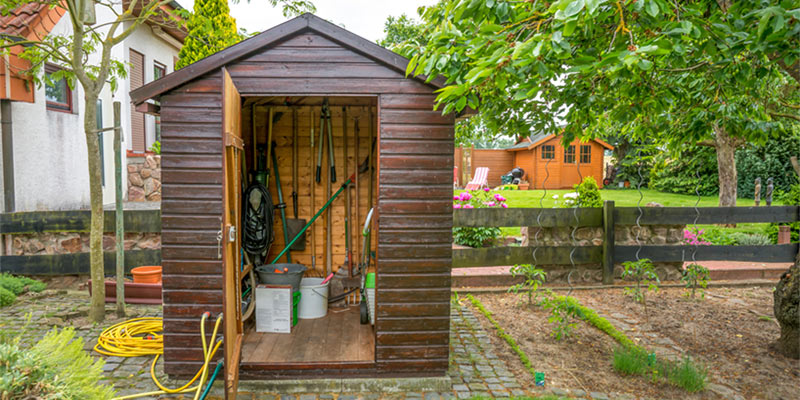 Your garden shed is meant to be the space that helps you do the most with your garden. Unfortunately, it's also a space that is likely to become cluttered with various tools and supplies to the point that you can hardly use it. If your garden shed has become packed with soil, tools and machinery, it's time to take another look at your storage.
Depending on the size of your shed, you are likely storing everything from supplies like dirt to a lawn mower or rototiller. The key to maintaining the space is to make sure that everything has a designated storage spot.
Make a plan
Before you dive into designing your garden shed, or reimagining one that you already have, it's time to be proactive about how you want the space to be used. For instance, would you like to have functional space like a potting bench? Or will the shed solely be used for storage?
Regardless of the size of your shed, the answers to these questions will dictate the layout of your storage solutions. If you would like to have a potting bench, be sure to locate it close to the door or another source of natural light, and maintain enough space around it to be able to work at it.
Invest in shelves
Shelving for your garden shed does not have to be fancy by any means. You can find simple wire or scrap-wood shelving to bring into your garden shed. In order to optimize the amount of storage space you have, invest in enough shelving to completely cover one or two walls of your potting shed.
Keep your shelves organized by further investing in wire bins or crates to reduce clutter and make it easier for you to access smaller items and pull them off the shelves.
Designate a wall to hanging tools
After you devote some walls to shelving, you will want to dedicate one wall to hanging tools and larger items. Many home improvement companies carry 'yard racks' that are designed to support tools such as rakes, hoes, best wheelbarrow and equipment such as leaf blowers.
For smaller hand tools, you can be more creative. You can keep all of the smaller hand tools such as clippers and trowels in a bucket – and then hang the bucket from a hook on the wall. This facilitates ease of use since you can simply grab the bucket and take it with you into the garden.
If you do not like the idea of sifting through a bucket to locate your tools, particularly if you have many different smaller items, you might consider hanging a heavy duty magnetized strip on the wall. Your tools will magnetically hang from the strip, making them easy to locate, grab, and put away.
Store soil, mulch, and fertilizer in troughs
If you keep bags of soil, mulch and fertilizers on hand, prevent tearing and spillage by keeping the bags in large troughs or buckets. These can be conveniently placed at the foot of your hanging tool wall. Keeping separate buckets for different types of soil or fertilizers will also help you to avoid having to dig through the bucket, moving heavy bags, to find what you are looking for.
Keep smaller bushel baskets filled with potting soil and other regularly used supplies by your potting bench to facilitate easy use.
Keep hoses properly rolled
Garden hoses can be some of the most unwieldy items to store. If not properly rolled, they can spread across your shed floor, contributing to clutter, or kink when you try to use them. At minimum, you should invest in a wall hanger to coil each hose you have on. There are also freestanding versions if you do not have more wall space. For ease of use, you might also consider investing in at least one rolling hose storage unit – this will enable you to take the hose out of the garden shed easily and move it to the water connection.
Utilize small spaces
Especially in smaller garden sheds, every inch of space counts. Here are a few ideas to utilize smaller strips of wall:
Install a small window garden box or other repurposed item above your potting bench to store seed packets in
Use toilet paper holders installed vertically to keep rolls of twine on. This way they stay untangled and easy to access!
Hang different hose nozzles on single nails
Conclusion
With some careful planning and selection of storage solutions, you can keep your potting shed functional and beautiful. Be sure to return items to their proper place after use and you will no longer need to waste time in the shed trying to locate items. Happy gardening!
Adrian Bentley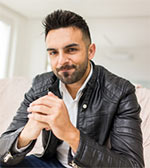 When Adrian's not being a couch commander during his downtime, he's a hard worker at perthmetrostorage.com.au. But when work's done, he goes for a run, plays some social sports with friends and make the most of life.