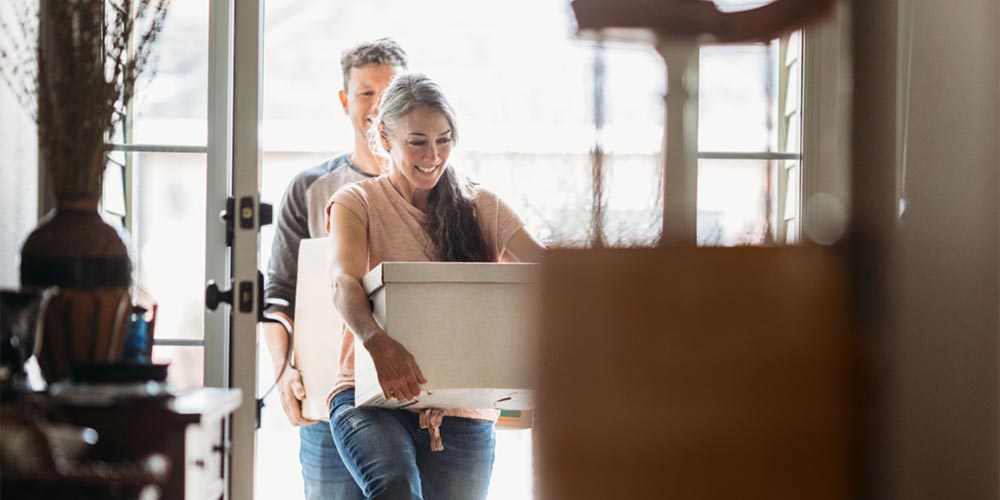 There are lots of things to consider when moving into a new home. While the focus is often on the actual moving process, it is usually the things you do before and after moving that make the biggest difference. Before moving it is always beneficial to make a list of things you see as priorities and what projects you want to tackle first. Now we fully understand you have lots of things to think about so to help we have put together a list of five things you can do to help you settle into everyday life as quickly as possible.
Do a Walkthrough
There is never a better time to look around your property than when it is empty. So, before you call a house moving company in Reading and unload your furniture, have a look around. Always double check things like:
All agreed repairs have been completed by previous owners
Everything that was to be included in the sale is there
All sockets, switches and outlets are fully working
If you find anything is not as it should be contact your estate agents as quickly as possible to ensure it is resolved. The longer you leave it the more difficult it is to get things sorted.
Make a Plan for Your Furniture and Belongings
You can save yourself lots of time when moving into your new home if you devise a plan of attack as opposed to just playing it by ear. This is especially true when it comes to heavy items such as furniture. While you probably have an idea of what is going in each room take a minute to think about how you want the room to look. That way you can avoid having to move things around too much later on. By going into the move with a general plan you can save yourself time and effort later on.
Make Sure all Your Utilities are Set Up
Hopefully, you will have taken care of arranging for your utilities to be ready before moving day. On moving day make sure electric, gas, water and telephone are all set up and working. Another thing to consider is whether you have access to both the internet and TV through your preferred supplier. It may be that the hardware in place is not compatible to your requirements. In these cases you may need to arrange for things like TV aerial Installation in Blackpool or your desired location to ensure you don't miss any of your favourite shows.
Change Your Locks
It is good practice to change the locks when you move into a new home. Even if you are on good terms with the previous owner you can never be a hundred percent sure who might have a key. It is always better to be safe than sorry so either employ the services of a professional locksmith or if you are confident change the locks yourself. Some people may see changing the locks as an unnecessary expense however it is a small price to pay for extra peace of mind.
Change Your Address
If you have not already set up your change of address with the Post Office you should do this as a matter of urgency. Be sure to notify others of your move as well including, banks, credit card companies and insurance providers. You will also need to contact the DVLA to change the address on your driving licence and vehicle registration documents.
Moving into a new house can be quite overwhelming however if you follow the steps listed above you can make the transition a little bit more seamless. There is a lot to consider so never be afraid of asking for help from friends and relatives, remember the old adage – many hands make light work.