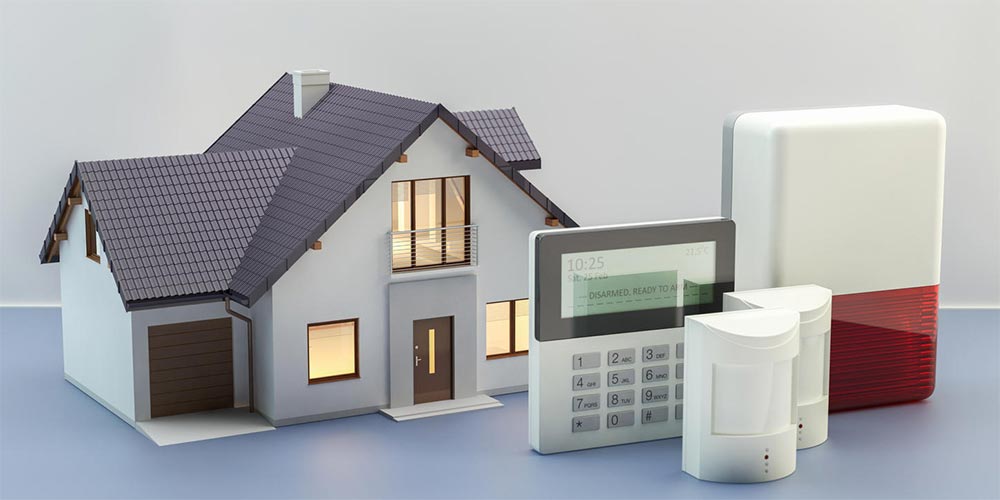 A burglar alarm is an integral part of any home security system. This is borne out by research carried out by criminologists that indicates intruders are deterred from trying to break into properties protected by an alarm system.
There are other benefits associated with fitting burglar alarms in Wigan or anywhere else in the UK. Many insurance companies will offer discounted policies to clients who have a functioning alarm system installed at their property. However, there are so many different types of alarm on the market that choosing the right one can be confusing for a homeowner. Here are five things to consider when purchasing an alarm system for your home.
What Type of Burglar Alarm Would You Prefer
There are four different types of alarm available to homeowners including both wired and wireless options. These range from a basic bells only alarm system right through to a fully monitored system that will immediately notify a third party be it the police or a monitoring company once activated. The latest smart home security systems can now be connected to apps on mobile phones, not only does this contact you if the alarm is activated, but it allows you to control your alarm from afar. The main consideration when choosing an appropriate alarm system should be the level of protection you require for your property.
How Secure is Your Property
While an alarm is an extremely effective way of protecting your home, before making your choice it is imperative you consider the overall safety of your premises. To go along with an appropriate alarm always ensure you have suitable locks on all doors and windows.
If you want enhanced security it is worth considering outdoor lighting or even CCTV. Another good security option is a gravel drive which means anyone approaching your home can be easily heard. Internal timers for lights will ensure your home has the appearance of being occupied even when you are away on holiday.
Would I Be Better with a Wireless Alarm
A wired alarm system comprises of a number of electronic sensors that connect to a control panel by low voltage wiring. Whereas a wireless alarm system uses battery powered sensors connected to the control panel by RF radio systems.
Wireless systems are now extremely reliable and can be installed very easily, although they tend to be more extensive to maintain. The equipment used in wired systems is less expensive, however, they are often more expensive to install due to the time taken and need to route wiring around the property.
As with most things budget will come into play and the choice may come down to whether you prefer a smaller initial outlay offered by wireless system, as against the larger up front cost but lower maintenance cost of a wired system.
Is a Monitoring Contract Worth the Cost
Many people consider a monitoring contract to be a sound investment as it gives them extra peace of mind. A monitoring contract mean that when you alarm is triggered the monitoring company will advise either yourself or the police of the activation. In a recent survey 72% of people felt that having a monitoring contract was worth the additional cost as it gave them complete peace of mind.
What Features do you Need in Your Alarm System
This is totally dependent on the level of protection you require for your property. Some householders will want to take advantage of the many extra features on offer whereas others will be happy with a basic system.
For example if you are a pet owner you may want to include pet friendly sensors to avoid your system being continually triggered by the family dog.
If you have older relatives you may want to consider a panic button. Or maybe have a zonal alarm system that allows you to set the alarm for downstairs but not in the upstairs zone when you retire for the night.
There are so many options available to homeowners that it is always advisable to discuss things with a professional as most homeowners will have limited knowledge of alarm systems. Prior to any discussion make a list of your primary requirements and ensure the system you choose matches these. Once done you can decide on whether you think an extras are needed and worth the cost.