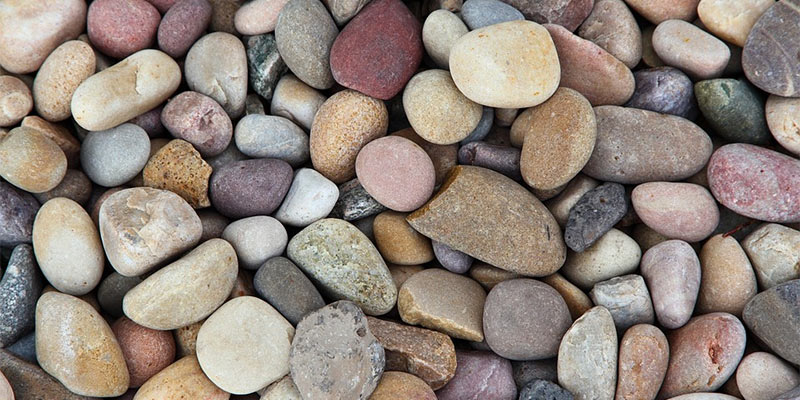 Do you have decorative gravel leftover from previous landscaping projects or are you looking for innovative projects involving decorative aggregates in future? You've come to the right place. Here are a few ideas for using decorative gravels that may not have occurred to you before.
Gravel Gaps
Fillings gaps with gravel has become a fashionable choice for gardens, with people choosing to make pathways and large coverage areas out of a combination of paving stones and gravel. Making a pathway of stepping stones and gravel always looks charming and breaks up the repetition of only one elements on its own. In other cases, old and worn paving can be given a quick and cost-effective upgrade with the right gravel. This is also a fantastic use for any spare gravel you may have from previous projects!
Outdoor Security
It may not be the most obvious reason to lay gravel, but the satisfying crunch gravel makes under the feet also makes it an effective security measure for outdoor areas. It's difficult to traverse gravel stealthily due to the noise it makes, so gravel can act as an effective deterrent to trespassers and burglars. Gravel therefore improves the safety of your property, your driveway, and garden items, such as sheds, garden furniture, heating oil tanks, and decorations.
Water Filtration
Gravel and sand can be used to filter and clean water for several outdoor applications, including ponds, fountains, and swimming pools. This is because sand and gravel can form permeable layers, which let through water but block some dirt particles in the process. The smaller the gravel, the more filtered the water will become, so make sure to use a small gravel for an effective filtering measure. Of course, this won't make the water safe to drink, but will help prevent drainage problems.
Gravel Gardens
The joy of beautiful plants – without the hassle of cutting lots of grass! Gravel gardens consist of gravel and plants that thrive growing in gravel, such as lavender, irises, succulents, and wormwood. In general, plants that require fairly drained soil and love warm conditions will thrive in a gravel garden. This low maintenance option is ideal for casual gardeners and those pressed for time who still want to enjoy their green space.
Mulching
If you've got spare gravel leftover from a bulk bag, make sure to keep it for mulching plants. Keen gardeners know that dispersing gravel throughout soil helps plants drain water so they are not at risk of waterlogging. This means heavy rainfall and flooding will be much less danger to your thriving plants! Mulching also helps ward off snails and slugs, another pesky interference factor to growing healthy plants.
Aquariums
Gravel has indoor uses too of course! Small decorative aggregates such as pea gravel are appropriate to use in the bottom of fish tanks and aquariums; this, again, is particularly useful if you've been using a bulk bag of gravel for a different project and have a bit leftover. You should be careful, however, not to use lime-based gravels in Aquariums as the alkaline pH of lime can be harmful to fish and other wildlife.