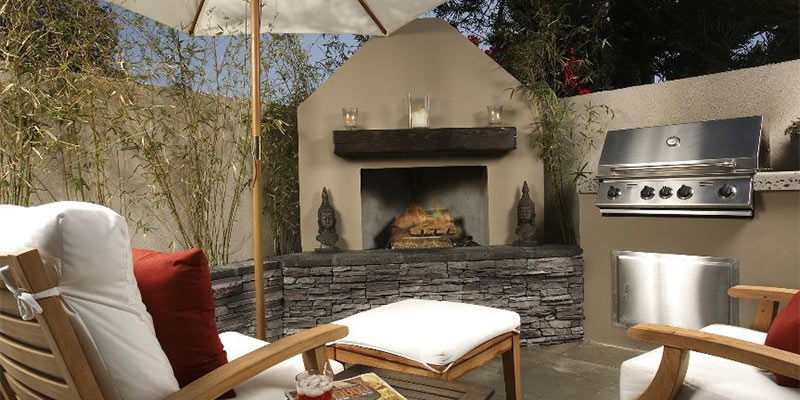 For those of use who live in urban areas or dense suburban areas, typically we don't have large yard and patio spaces. However, with a little creativity, it is quite possible to maximize that space and make your outdoor areas as valuable to you as your indoor space. To create a welcoming outdoor space, plan your furniture design and layout, consider your shading and weather protection, and think about heating and comfort for those colder times.
Consider your Furniture Options
Often those with smaller yard spaces have to choose between the traditional patio table with an umbrella in the middle, or an outdoor conversation set with sofa and coffee table. The obvious solution for years has been the patio table, because these furniture pieces have traditionally been more resilient to weather than outdoor living sets.
But that's changed, now!
We definitely lean more toward the outdoor living room side of things, if we had to choose, and the new materials and technologies have brought outdoor living sets that can survive in an outdoor environment down in price. With PE Wicker technology, and the increased use of high quality acrylic fabrics like Sunbrella, outdoor sofas and lounge chairs can be left outside in the rain and weather without too much difficulty. We certainly recommend storing cushions in a deck box when they aren't being used, and we suggest covering your patio furniture to keep it looking as good as possible, but if a PE Wicker sofa set gets wet, nothing bad will happen to it.
It's much easier to eat a meal outside in an outdoor living environment, than to comfortably lounge and chat in a traditional outdoor dining set.
Consider Shading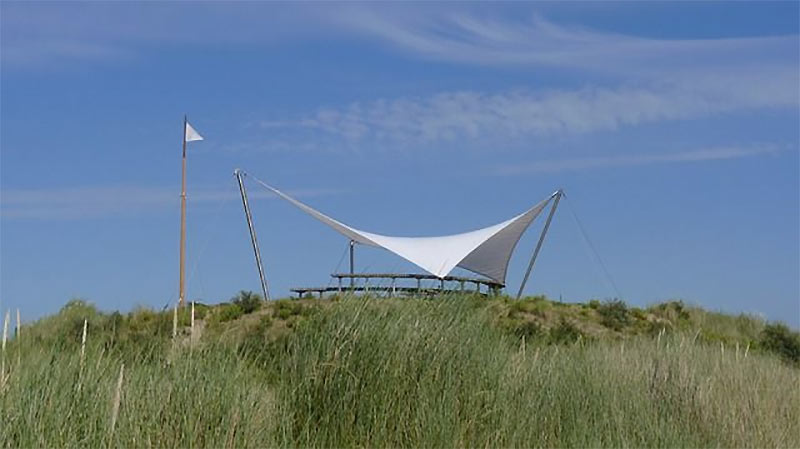 There are many options for shading your patio space. The most frequently used is the patio umbrella, which is commonly inserted through the central hole in a dining table, and will shade those around the table. But there are several other options for patio shading that can be quite charming, and can really amp up the outdoor design of your space.
Pergolas – A pergola can bring some verticality to your patio area, and can help create a charming environment that provides some shade, but is not completely shaded. Wooden pergolas can be quite expensive, but newer metal pergola kits are often inexpensive and quite attractive and modern.
Cantilever Umbrellas – These stylish umbrellas, also called Offset Umbrellas, get rid of the central umbrella pole, and greatly help the outdoor design. The pole is no longer an impediment to conversation and circulation, and the cantilever design really amps up the modern feel to a patio space
Shade Sails – A Shade Sail can produce a magical effect in an outdoor courtyard, with a canvas floating in air, well above those on the patio. These sails are more complicated to install than other outdoor shading, so be sure to consider how it will be suspended.
Retractable Awnings – Retractable awnings can be a great solution for patio shading. Many of them are powered, and can provide shade when needed, and can be opened to let the sun in when desired.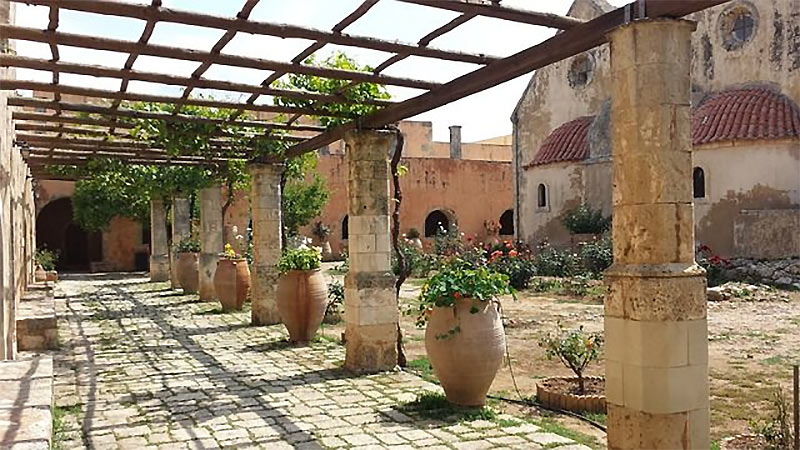 Patio Heating and Comfort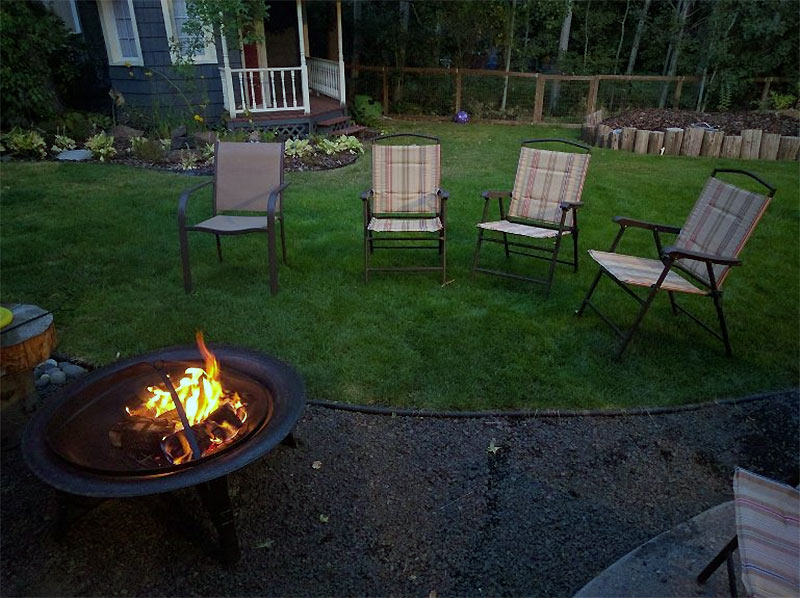 Having a heat source can be a huge help to those who live in areas where it is quite cold for much of the year. A few different options for heating, and the advantages and disadvantages of each, are below:
Fire Pits: Fire Pits are great choices for patio heating and for ambiance as well. They are inexpensive, attractive, provide decent heat, and can be used for cooking
Chimineas: Chimineas are also quite useful, also providing both heat and ambiance. They can look quite attractive, and they have the addend advantage of channeling smoke up and away from those sitting around them. However, it's harder to cook on these units.
Propane Heaters: Typical propane heaters are quite functional, and can provide targeted heat to those who stand around them, with a good deal of efficiency. They don't provide any visual impact, though.
Electric Infrared Heaters: These heaters are useful, but they are not particularly powerful. They can be quite convenient, as there is no need to worry about fuel, and many models can be brought inside as well, which is helpful.
Glass Tube Pyramid Heaters: These heaters are really cool looking, with a glass cylinder of flame, surrounded by a metal pyramid. They are a very stylish choice for patio heating, though they are as much for ambiance as for heat, and are less efficient than traditional propane patio heaters.
Conclusion
With some thought and care, it is quite possible to create a welcoming outdoor environment, even in a small space. With careful consideration of furniture and placement, you can have a great outdoor dining or living space. Add in some stylish shading and weather protection, and your outdoor space will become much more comfortable on those super hot days. And as the nights get chillier (or if you just want some lovely ambiance) be sure to think about patio heating.