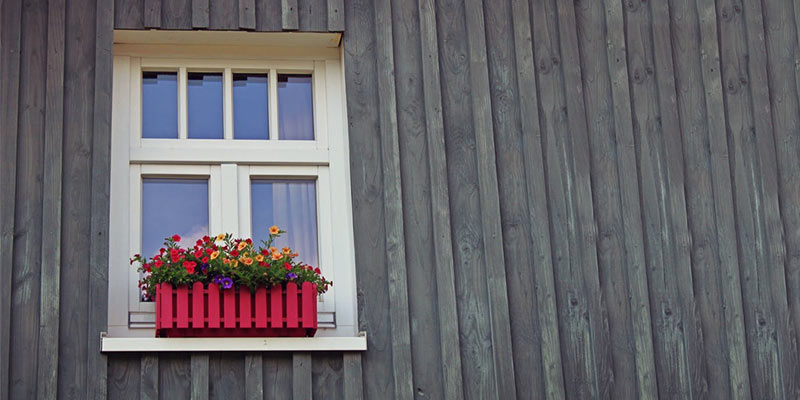 Windows are often forgotten about by homeowners, but they deserve your attention. They can greatly beautify the interior of your home, and they can provide your property with great curb appeal too! Not only does that make your home more inviting to your family and guests, it can actually have a huge impact on your home's value.
Getting beautiful windows does take a little bit of time and attention. Here are a few tips that will ensure your windows are beautiful indoors and out.
Consider What Window Treatments Will Look Like Outdoors
When you're considering window treatments, you probably spend a lot of time thinking about what they will look like inside your home. That's important, because you'll be up close and personal with those windows every day, but make sure you think about what they'll look like outside too.
Some window treatments look better than others when viewed from the street. For example, roller shades provide your windows with a clean, polished look while curtains or draperies can end up looking a bit messy.
Blinds can look good from the outside, but sturdy blinds are a must. Seeing broken or missing slats is a big interior and exterior no-no.
Make Sure the Window Treatments Are Uniform Throughout Your Home
Shopping for window treatments can be a lot of fun. It's easy to get carried away choosing different kinds of blinds and draperies for every room.
Although your window treatment may look like it belongs in the bedroom or living room, it may stick out like a sore thumb to passersby. Nothing interrupts the exterior beauty of a home like having different window treatments hanging in every window.
Choose the same base window treatment. That means using the same colored blinds or roller shades in every single window. If that seems a bit boring, you can jazz up the interior by hanging different curtains or valances over the top for a layered look.
Consider Updating the Windows Themselves
What you hang in the window is important, but so is the window itself! One of the best ways to boost the interior and exterior beauty of your home is by updating the windows.
Of course you can have all of your home's windows replaced, but you can also refinish old wood frames for a cheaper update.
The steps include:
Scraping off the old paint with a putty knife
Using sandpaper to create a smooth surface
Cleaning the wood with a damp rag
Painting or staining the wood
You may not have to update your windows at all. They may just need a good cleaning! Dust windows and wash them with a damp rag indoors and power wash window frames from the outside. And don't forget to clean the glass too!
For more ideas & inspiration when it comes to windows, check out this guide to popular window and door trends from Bennbrook Windows.
Making sure your windows look beautiful indoors and out is easy with these tips. With a little time, attention, and forethought, you can make sure your windows look just as beautiful from your couch as they do from the curb.