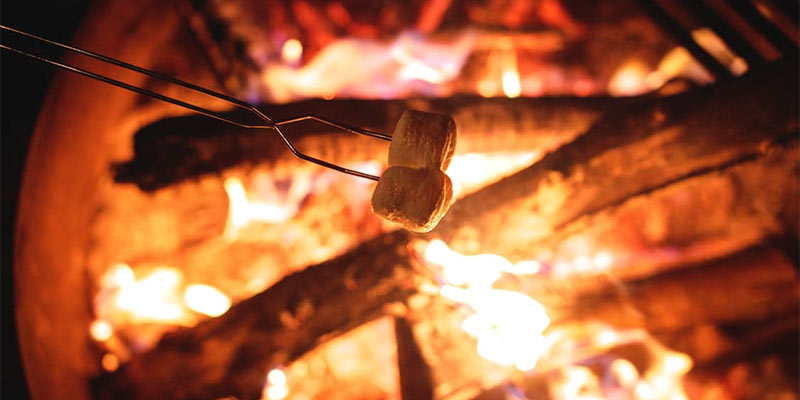 You can extend your living space outside. After you have chosen the best fire pit for you patio or backyard. Then next task is for you to develop creative ways you can turn your evening into something.
The good thing I love about fire pit is the vibe it creates in the evening. It makes you enjoy the evening as you wait for the sleeping blues.
If you have a fire pit at home, here are creative things that you can do to turn that boring evening into something.
1. Drink wine
There is nothing enjoyable like sitting around a fire pit while you are having your favorite glass wine. You will feel relaxed and set the mood for the evening sleep.
2. Listen to music
Get your sit and have music singing in the background. This creates a good atmosphere and ambience in the evening after a whole day of work.
Sitting around the fire pit and listening to music, can be the best sleep therapy especially if you are the kind of person who rarely have a good night sleep.
3. Turn it into a tabletop
Most portable outdoor fire pit have a tabletop. You can use this tabletop to put your feet on the table or sit near it as you brew your morning coffee. This portable fire pit comes in various sizes and styles that you can choose from.
4. Outdoor party
When you have a fire pit, it becomes the focal point of you to holding a party. It is fun and memorable, because people will be dancing around the fire
5. Hold family conversation
You can use the fire pit to hold a special conversation with your family or guest. Everybody loves to sit around the fire and make stories.  Having a fire pit, will make it easier for you to bond with your family and visitors.
6. Cook hotdogs
You can get a grill or a grate for your fire pit. You can use it to roast hot dogs and marshmallow. It is nice having a good conversation in the evening as the whole family does the cooking and eating.
7. Watch movies
You can do this. All you need is to bring your TV guard outside. This only applies if you have a gazebo and a fire place near it. You can keep the whole family entertained with the latest series or movies.
8. Fire pit around the pool
This is awesome. If you have a swimming pool in your backyard, you can place a portable fire pit near it. After you come out of the pool, you can enjoy the flickering flames of the fire pit.
There you have it.
There are a lot of creative things that you can do with a fire pit. You just need to be a little bit creative.
Personally, I like to have a fire pit near my gazebo in the evening, as I indulge in wine and read my favorite book.