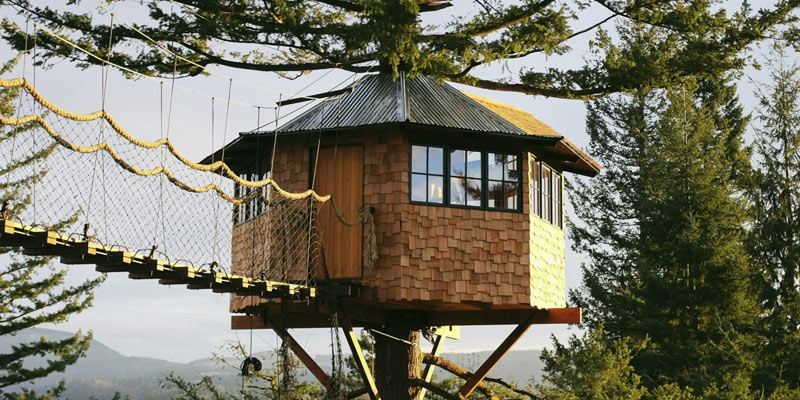 Foster Huntington masterminded the project in Washington State, which includes two elevated timber houses, walkways, a concrete skate bowl and a wood-fired hot tub.
In 2011, Foster left his job in New York to live out of his camper van and travel around the western US — surfing, camping, hiking, writing and taking photos along the way. It was during this time that he came up with the idea for the Cinder Cone, a luxury treehouse and forest retreat. The project broke ground in the Spring of 2014 in Skamania County, Washington, led by Foster with the help of friends from a variety of backgrounds. Some had professional skills such as carpentry, whilst others simply learned on the job.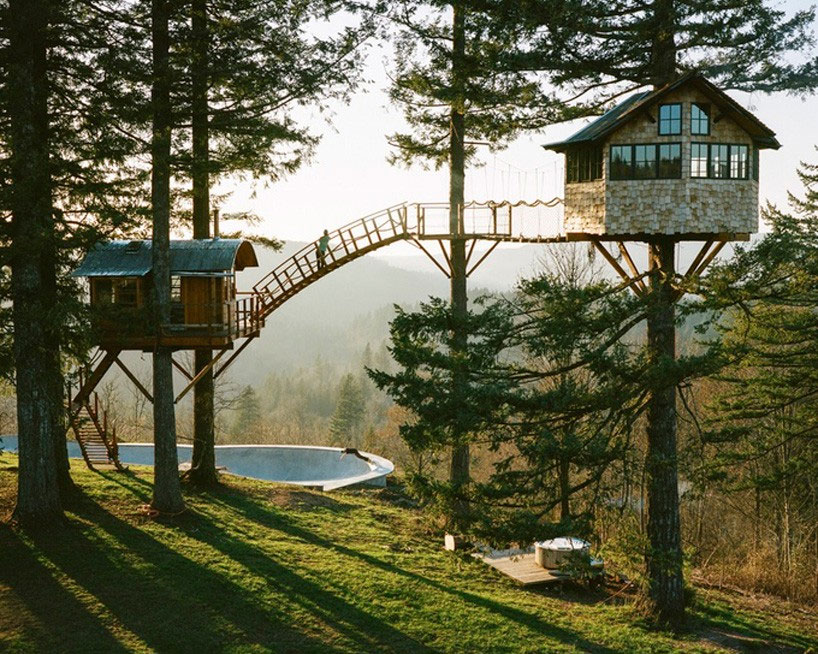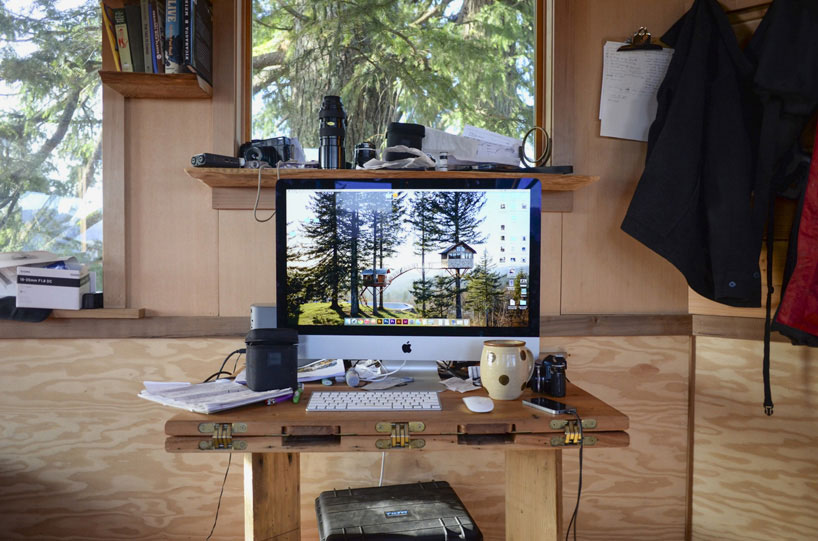 The finished build is about as far from a rickety childhood treehouse as you can imagine, and more resembles an ultimate man-cave — complete with electricity supply and WiFi.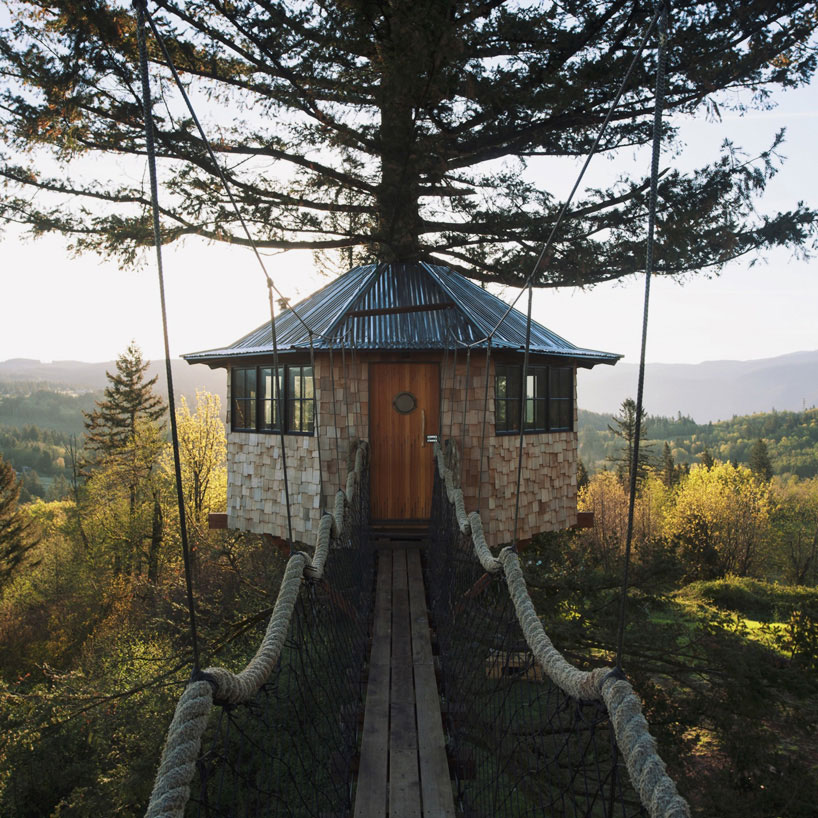 The upper and lower buildings are connected by a raised walkway.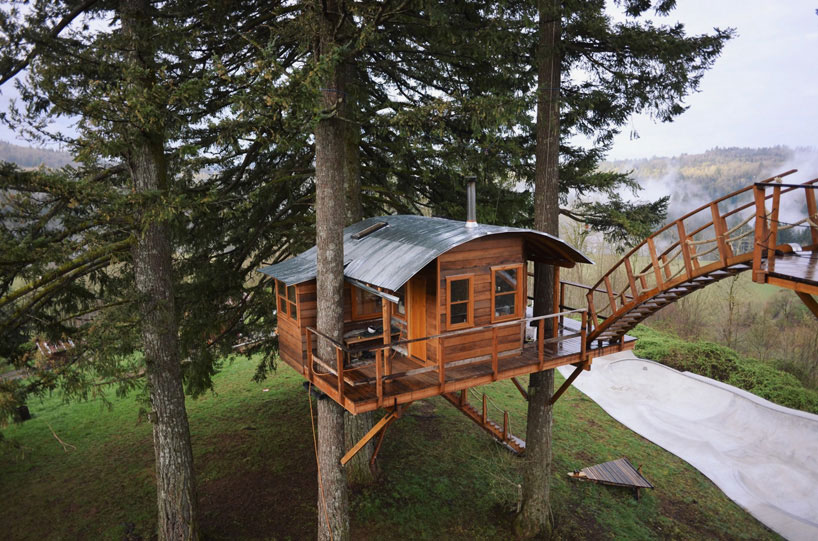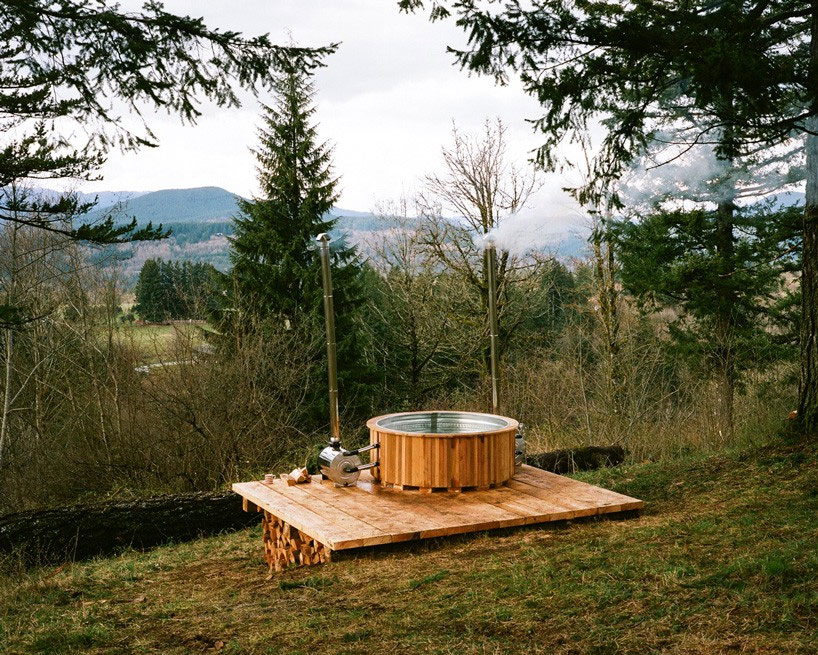 The project also includes a concrete skate bowl and a hot tub.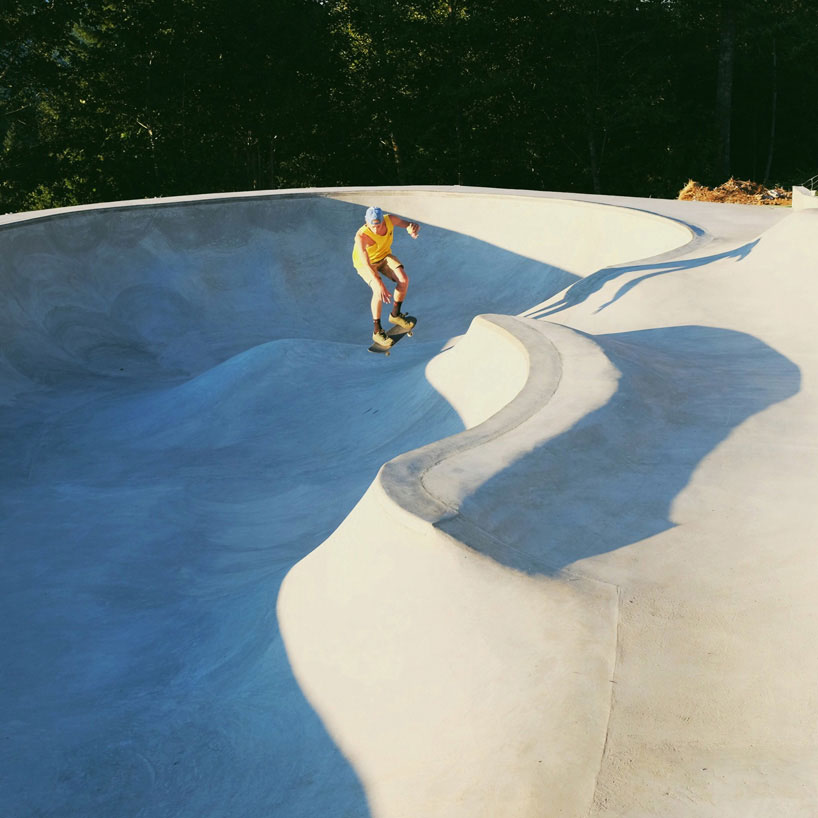 It took around 12 months to build, and over that period Foster kept a vast collection on photos, sketches and models, which have now been compiled into a book that can be ordered on Foster's website.
Check out the video below to see more: