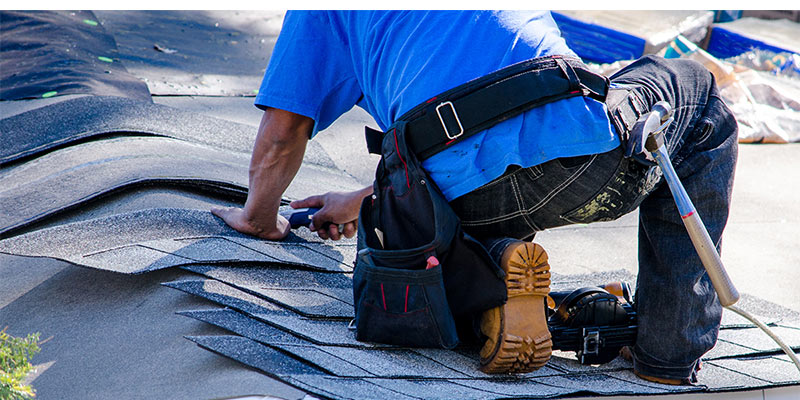 If you're looking for a roofing contractor, you can easily go to Google and search "The best roofing company." It could work, but it could also lead you to inexperienced roofers and con artists. Thus, choosing the right contractor to deal with roofing problems can sometimes be daunting.
But there's no need to worry, this article will give you the right set questions to ask to help you choose a reliable and trustworthy roofing contractor. And if you're wondering about the best roofing company in Barrington, IL., then visit https://superiorroofingbarrington.com/.
Here are 8 questions to ask before you sign that contract:
1. How long have you been in business?
You'd definitely not want an inexperienced contractor that opened up shop just a few years ago. The company's owner should at least have 10 years of experience in the roofing business. This can ensure you that the company will have at least a thousand hours in installation and repair experience in roofing.
2. Is your company licensed?
In most states, roofing contractors must secure a license issued by the state agency allowing them to operate their business. This license ensures you that their company will have the knowledge and adherence with building codes, and the necessary insurances to operate. These licensing agencies also allow homeowners to verify a contractor's license online instantly.
3. Do you have liability and worker's compensation insurances?
If the company doesn't have a worker's compensation insurance, you can be liable to cover the worker's medical expenses, lost wages, and other injury damages, in case the worker gets injured while working on your roof.
The liability insurance will cover you in case the roofing company causes damages to your home and property. This can come in handy, as some home insurance policies don't cover such cases.
4. Is your company bonded?
In most states, they obligate roofing companies to have a surety bond. This form of insurance financially covers homeowners from circumstances such as:
The company fails to complete their work
The company fails to pay their crew or subcontractors
The company fails to secure a working permit, and the county or city bills the homeowner
The company causes damages to your home and property (This may vary by state).
5. Is your crew competent for the job?
The labor bureau doesn't have specific requirements for roofers to do their jobs. So job competency will widely vary as most roofers learn their skills on the job, while others learn from training in vocational programs.
However, if your getting flat roof and low-slope installations, or specialized roofing systems, the company's crew must have factory training — preferably from the manufacturer of the particular material.
6. Do you have a physical office?
If the company doesn't have a physical office, it can be a red flag for illegitimacy. If a company manages their operations from home, you shouldn't be discouraged immediately. Some companies keep their prices competitive by reducing upkeep costs. In any case, it can sometimes be worth it to drive along the company's office or home to see if their premises are well-kept. A company that values detail and neatness is more likely to give your roof a good finish.
7. Can I have client references?
Call these references and ask if the company's crew started on schedule. If the schedule wasn't followed, how long was the delay? Some roofing companies will give their customers' false schedules to secure contracts. Unless some unusually bad weather affects your area, a two-week delay won't be acceptable.
Also, ask the reference if they can recommend the contractor and if their crew was thorough with the job. You can also check out some client reviews of roofing companies on BBB, Yelp, and Google.
8. Do you have a current worksite I can visit?
If they do, then go to their current worksite and observe if their crew is working professionally. Is the crew careful in disposing of leftover roofing materials? Are there extra measures in place to protect the property? If no, then this particular company should be out of your candidate list, as working with unprofessional people usually ends up pretty bad.
Closing thoughts
Choosing the right roofing company with the help of these questions can help you avoid the unnecessary stresses and expenses of having a bad contractor. And don't be under the impression that the least expensive contractor will be in your best interest, as these contractors may cheap out on materials and labor.