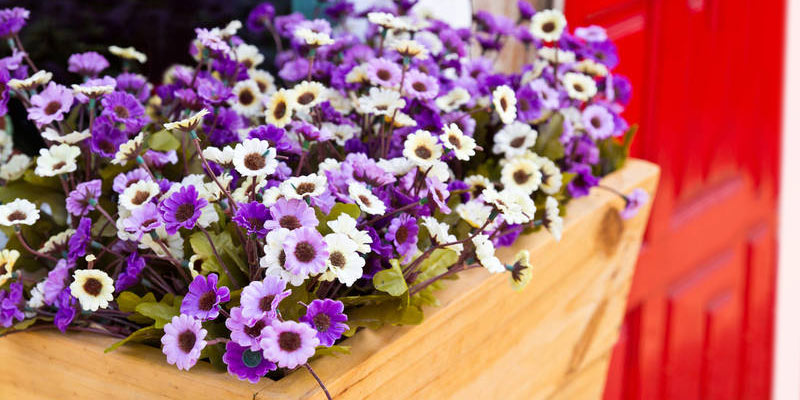 A garden is not the only place you can grow your flowers. Window planter boxes also provide a great alternative on which flowers can bloom and add life to your home's exterior design.
I chose to work on this project for one simple reason. Window boxes are rarely sketched up in new home designs. For a home owner to have one, they either have to request for it or do it for themselves. Being a handy guy, I chose to do it by myself which also allowed me to throw in my specific taste. I am sure your heart skipped a beat when I referred to myself as a handy guy. Now, you are wondering how you will be able to pull it off being a beginner builder. But don't you worry. I have simplified this DIY project and made it hackable by both advanced and beginner builders. So if you have never built anything in your life, you will build this one.
I should also point out that just because this unit is referred to as a window planter box, it does not mean that you can only put it under your window. It also can look great along railing, banisters and pretty much any plain looking and boring surface you would want to bring back to life.
What you will need
1×3 and 1×10 cedar
Lag bolts (5 in total)
Caulk
1 liter of Exterior grade white paint
1 liter Primer
Paint roller and a pan
Wood glue
Electric drill
Hammer
Tape measure
Drill bits
Level
Sand paper
Step 1: Design
The first step to ensuring that you succeed in this project and any other woodworking project is settling on a design plan. If you can create a full design layout, that would be great but in this project, just knowing the style of window box you want to create will suffice. Are you okay with a plain four sided flat box or one laden with beveled edges and curves? The former box design is easy to hack, but the latter design is more attractive and will quickly catch the attention of anyone who passes by it. Be warned though; it will take some extra work and lots of precision and concentration to hack the wood curves.
For the simple box design, you can spend as little as $20. If you decide to go high-end using high-quality materials in your construction, be prepared to part with about $350 or even more.
Using a window box liner will be simpler to build around. But if you are like me, and would love to create your own waterproofing liner inside your window box, you will have numerous options enough to make your head spin. I love keeping things simple but classic, so a rectangular box with some trim and decorative supports will do just fine.
In case you are wondering, the box liner is important in prolonging the life of the window box itself. You see, with prolonged exposure to the contents of the box and moisture, the surface will start to rot and break apart. The box liner prevents contact between the container and the water and organic materials necessary for the growth of your plants.
That said, the location you intend to have your window box will determine the design of the unit as well as its dimensions.
Step 2: measuring and making cuts
After settling on your design plan, you can proceed to take measurements and make relevant cuts. If you will place it on the window, get the dimensions of the window, transfer the measurements to your wood and make the cuts.
I made my window box pretty large, but a great height and depth are usually 8" high and 11" deep.
When choosing your dimensions, remember that the window box once full of soil and plants will be pretty heavy and will need good support. As such, you will need to find a solid support to drill into so that the unit does not bring down your window.
The window box that I constructed, the dimensions mentioned here, holds about 160 pounds of dirt. To support this weight, I used 5 large lag bolts to secure the unit. I also made some brackets to add to the support of the box (you can never be too careful).
Step 3: assembling the window box
Now here is where the real work begins. When you are assembling the box, ensure that the pieces of wood are lying on a flat surface. Have the back and front boards on a table pressing firmly against the bottom board. Clamping these pieces provides you with a secure hold while drilling the back and front boards onto the bottom board.
Repeat the process with the side boards
Speaking of drilling, you need to have a quality drill for the process. We recommend buying the best cordless drill from Nutty DIY.
Adding a trim to the window box gives it more aesthetic appeal. To achieve this, cut four pieces of wood to cover the length and height of every side of the box. Use nails and a nail gun to secure the trims into place. I sanded down my trims to give the final piece a soft finished look.
After you are done assembling the unit, use the drill to make holes on the bottom of the planter for drainage purposes. Make the holes about 6 inches apart.
Step 4: Prime and Paint
Before you jump into the dirt work (I enjoy this part the most), ensure you fill in any holes with wood filler. Allow the wood filler to dry and then sand it down. This will give it a more polished look after the painting process is done. Using a 2" brush, apply your primer and allow some time to dry. Once it is dry, paint the color you want. I choose white since it will provide better contrast with the colored flowers I intend to plant.
Step 5: Hang and Plant
If you do not build a large box as I did, screws and nails will do just fine. All you have to do is have 2 2×4 blocks behind the window box to provide ample support. For my large window box, however, I used 5 large lag bolts to ensure that it wasn't going anywhere anytime soon, heck, it isn't going anywhere, period.
Once the boxes are up, you can plant. But before you add dirt, add about an inch of gravel at the bottom. This will allow the water to drain better.
Quick tip: if you love the idea of having a window planter box full of flowers but are somewhat lazy on the maintenance, you can use fake flowers. They provide the same aesthetic appeal and last for ages needing no maintenance at all.