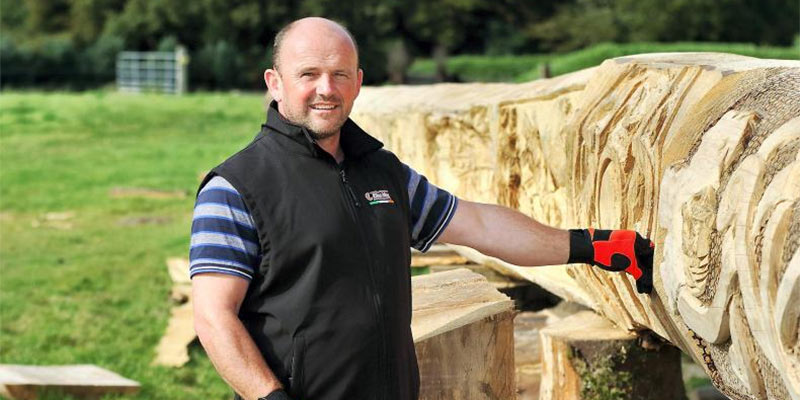 John Hayes and his team from Wateford in southeast Ireland have carved an incredible tree sculpture depicting the history of Vikings in ancient Ireland. The 23-metre long carving consists of just one continuous tree trunk, with no joins or gaps. When complete, it's expected to break the world record for the biggest chainsaw sculpture.
Top photo from farmersjournal.ie
The idea for the project came to John around three years ago. He and his team were keen to use a tree that had fallen down in a storm, rather than cutting down and wasting a living tree. They also made a point sourcing the tree locally.
In July, the team finally settled on giant Douglas Fir which they found in a local forest. After months of planning and a significant amount skill, sweat and heavy machinery, this is result.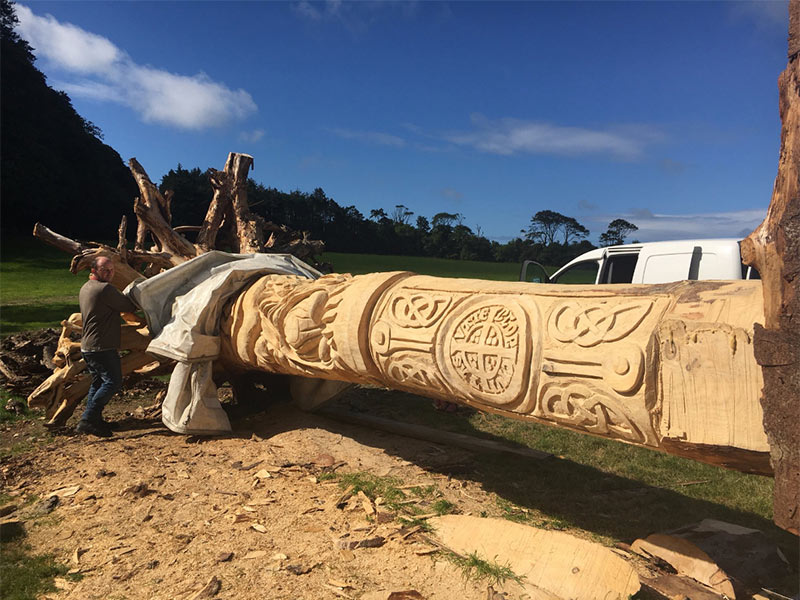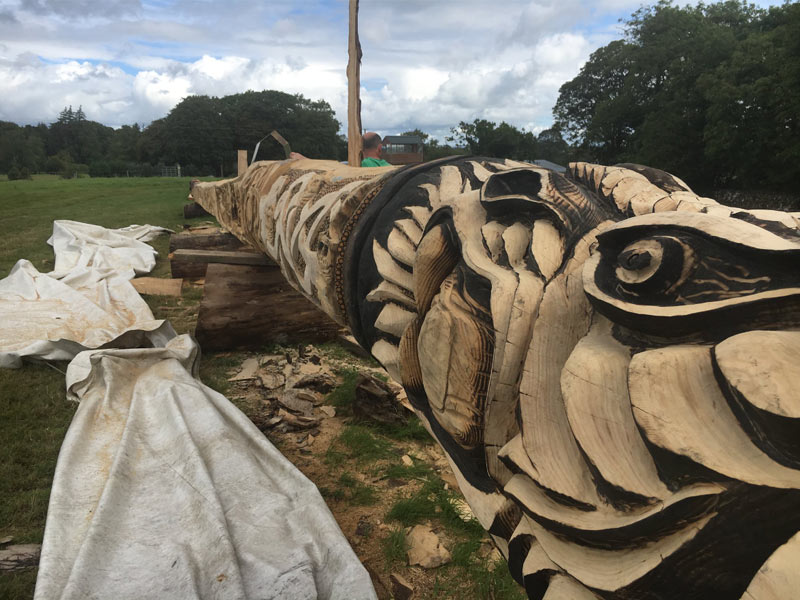 Photos from Twitter/King of Vikings
In order to beat the record, the final chainsaw carving must be over 20 metres long, at least 1 metre wide and depict a cohesive, continuous design. Find out more in the video below: