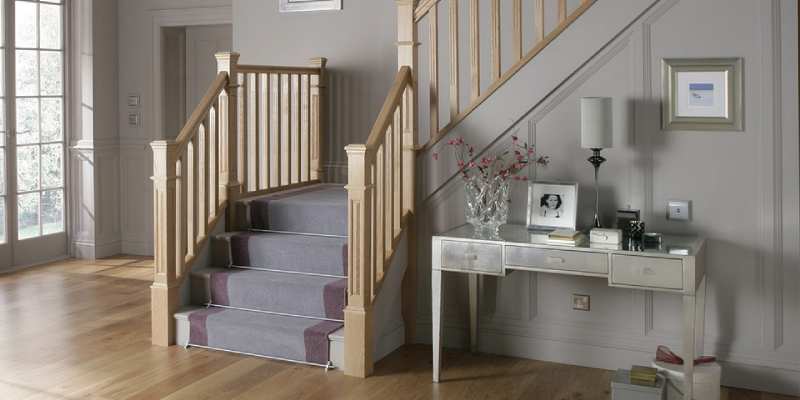 Staircases are an integral element of home. Designs and the materials used in staircases have dramatically transformed from traditional ones like the brick, wood, etc. to modern materials like glass, metal, and many more. Many attractive designs of staircases have made them a center of attraction in homes, offices and other building structures. Provided here is a list of the materials you can opt for in your staircase designs and give your place an attractively elegant look.
Wooden Staircases
An evergreen material, being a perennial choice since ages, they ornate your place with any kind of interior given to it. They are much affordable and possess a very demanding characteristic of space management. They acquire comparatively the smallest space and match with your new or any of the already made interiors.
Compromise in durability and prone to damages by humidity or fire are some of the disadvantages associated with the wooden material. They need regular maintenance also.
Concrete
One of the most commonly used materials is concrete. You get the advantage of using it the way you please or according to space, you provide it to construct. It fits well into any place but it requires well engineering design so as to prevent cracks and chipping on the tread edges. No doubt they are strong and durable enough to worth your money and you can make creative shapes out of them, but they might consume some time while fabricating and delivering to the site.
Glass
If you want to make your interiors with a luxury touch, go for the glass staircases. This newly arrived material has already sparked brightly in the staircase's arena. It is also space friendly and can fit in a confined area. They provide spaces in levels to allow light and glares through them. Variety of glass materials available in the market gives ample choices to you. However, they are a bit more expensive than other materials and are prone to scratches but sturdy enough to carry any amount of traffic.
Stone
Stones are another available choice for you and also commonly used. They are used extensively in marble floored homes and in gardens. Giving a luxury touch, stones come with a variety of color and textures. The most beneficial characteristic of this material is their toughness and resistive property to all kinds of damages. Once used, they don't need regular maintenance and are highly durable. They allow you to carve them into various shapes and designs. However, they are not as light as glass.
Metal
Not so popular yet one of the good choices for you is the metal staircase. As compared to wooden and concrete ones, they are lightweight and can be used in a variety of settings. Being durable and strong makes it a preferred choice, however being prone to rust and damages makes it less appealing.
These are some of the most common uses and popular materials for staircases. For more contemporary designs and railings in staircases, you can trust Bättig Design prestigious stairs.