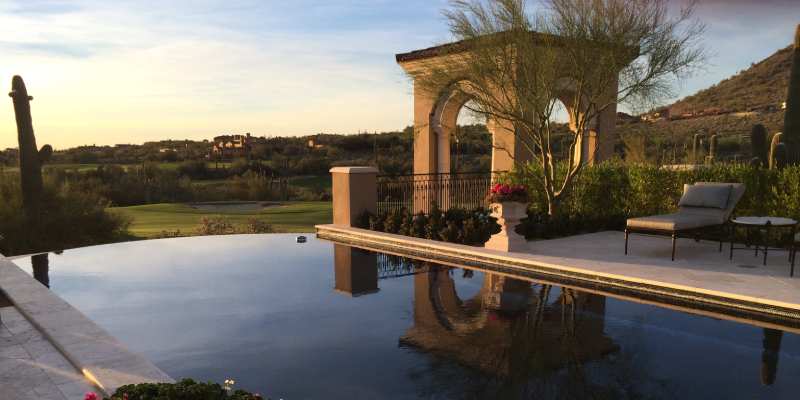 The ecstasy of moving into your new home is incomparable to any other feeling. You have the perfectly finished kitchen island, a large and airy living room, cozy bedrooms that overlook the garden, a clean and minimally decorate porch, but something still seems missing. Before you go speak to your contractor, let us tell you what your new home needs – it needs a pool.
Why should you consider getting a pool?
Whether you want a large swimming pool, a minimal lap pool or an abstract agua pool; you will need expert contractors and engineers for the job. Custom pool builders can help construct a new pool in the backyard. Interestingly, financing a new pool in the backyard is significantly less complicated than finding financing for a home renovation project. So, even if you don't have a new home, you can consider adding a new pool in your yard.
Adding a new customized pool can increase the total real estate value of the property. The maintenance cost of a new in-ground pool is negligible compared to the increase in real estate value. Moreover, it can bring your family together during the summer weekends, winter holidays and other occasions. A pool that has an enclosure and a dedicated heating system can turn any humble abode into a party central within a couple of days.
How to prepare for the mess coming your way?
Building a new pool does not take a lot of time either. Once the construction of the rest of the house is complete, you can ask the pool contractors or builders to come in and check the place. The only additional task every homeowner needs to do while the pool construction is going on is to cover the doors, windows and all external light and decorative fixtures. You can use a plastic drop cloth for maximum coverage. Cover the landscaped gardens, wall accents, lighting and decorative elements and stone gardens as well, since the first one week of construction is going to be messy.
What damage should you prepare for?
During the construction work, cement trucks and heavy machinery will drive on the driveway across the yard to the construction site. So, if you are a new homeowner, you should protect your driveways and sidewalks from the potential damage these heavy vehicles and machinery can cause. It is also understandable that your herbs, shrubs and smaller plants across the yard will take a beating for at least one week.
Now it's time to consider the electrical wiring
Apart from hiring a pool building company, you might want to start taking a look at the different lighting and accent options for the pool. The building company should have an experienced engineer, who can help you make the right wiring and lighting fixture choices. In case, your choice of builders don't have an electrician in their team, you should ask them for recommendations. Most of the builders have worked with many electricians before and they are familiar with the expert outdoor pool electricians in your area.
After the construction work, what equipment you buy for the pool is auxiliary. You can turn it into a fun water park for your children and pets, or you can turn it into a relaxing area for the adults. If you want to attract your neighbor's envy, getting an in-ground pool in the backyard is the way to go!