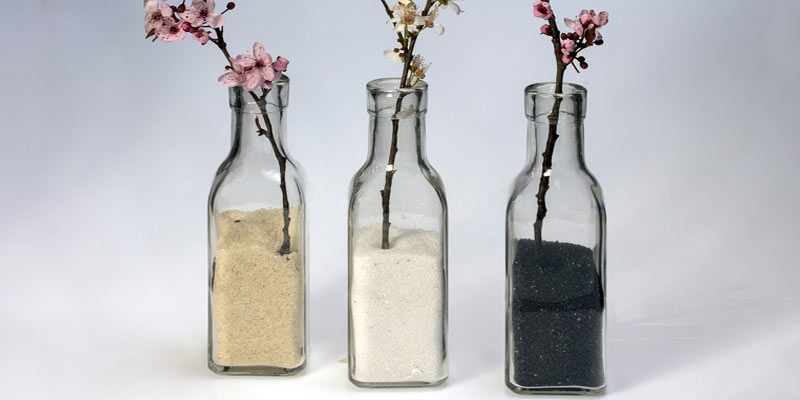 Many people have an interest in decoration and design – and when it comes to home décor, people become very interested in decorating their homes.
We all say and know that home is a place where is our heart stays, our happiness stays, our memories stay and our family stays together. This is the reason why we are very much excited in home decoration because there are a lot of memories attached to our homes and we want to decorate and cherish those memories again by decorating our home again. Many people used to decorate their homes at the festival but in this article, I will tell you some of the most interesting hacks through which you can give a glassy look to your home. With these astonishing hacks you can decorate your home with glass cabinet hardware, glass knobs, crystal knobs and pulls etc. so, let's have a look on the 5 interesting hacks to décor your home with a glassy look.
Top 5 glass decoration hacks
1. Replace your wooden cabinet with glass cabinet hardware
To keep your home classy and give an elegant look then the first step you have to take is to replace all your house wooden cabinet with glass cabinet hardware with an aluminum border. You can use textured glass or plain glass for the cabinet which is surrounded by aluminum border along with a handle or glass knob. It is not always recommended that you should use a glass knob with glass cabinet hardware you can also use crystal knobs or pulls to give a unique look to your drawers. The replacement of wooden cabinet with glass cabinet hardware not only recommended for kitchen drawers but also for your bedroom shelves. You should use a foggy or textured glass for bedroom shelves. These glass cabinet hardware with crystal knobs and pulls are highly recommended because it gives a very royal and elegant look to your home.
2. Use Glass top entry table and dining table
The entrance to our home is very important to catch the attention of the guest but many people do not actually focus on the entrance. If you have an impressive and unique entrance then your house steals the attention of all the guests. Have you ever visit any function or party and notice that the entrances of all those events are very decorative and impressive? Yes, this is because the entrance of all houses displays the interior decoration of our house. Using a glass top entry table on the side of the entry is the latest trend nowadays. People are highly influenced by the western culture and in the western countries, people used to keep a glass top entry table on the entry gate along with a glass top dining table to add more elegance in their house interior decoration.
3. Decorate your home with glass bottle vases
In terms of house interior decoration you should not always be careful about the wall colors, lights cabinets etc but also be to take care of vase you are using to decorate. Glass bottle vases are the latest trend to decorate the homes with a different collection of flowers. Yes, if you have old glass bottle then do not throw them away in the trash, you should use those old glass bottle put some water in those glass bottles and then use flowers and your glass bottle vase is ready. However, if you want to decorate more then you can use spray paint to paint the glass bottle or some stickers. This is the way you can decorate your glass bottle to make it a vase then put it on the table to give an elegant and natural look to your home.
4. Use Cantilever glass extension with hanging glass lights
Cantilever glass extension is the perfect choice for those people who do not have enough space to keep a dining table in their house. If you have a small house with a small kitchen and you wish to have a dining table then you should install a cantilever glass extension. This cantilever glass extension is attached to the slab of your kitchen along with 4 chairs. You can modify this cantilever glass extension on the basis of your requirement. And if you use hanging lights just above the cantilevered glass then it will make it more beautiful and eye-catching. If you use then glass table in your kitchen then you should use glass cabinet hardware with glass knobs or crystal knobs and pulls. This combination will enhance the look of your kitchen.
5. Use Glass railings and glass door to get an unhindered view
As interior designing is important for your house similarly exterior designing is also very important. You can also use glass for exterior designing as well. Yes, it is true that you can use glass doors as the back door of your backyard. Not only but people are also replacing metal and ceramic railings with glass railings to give a classy and elegant look to their homes. In the glass doors, you can use crystal knobs and pulls instead of door handles or you can also use glass knobs. In the bedroom, you can also use glass cabinet knobs in the wardrobes to give an astonishing look. There is an advantage of using glass railing that you can get an unhindered natural view. Glass railings make your exterior house designing more impressive and unique and it is the latest trend in the present era.
Outlook
Many people do not prefer to use glass in their homes but if you want to give an elegant and classy look to your homes then glass decoration is the right option and perfect choice for you. You can use glass in many different ways inside and outside the house. You can grow plants in the glass vase and keep them in the balcony and in this way you can give a classy as well as natural look to your home.