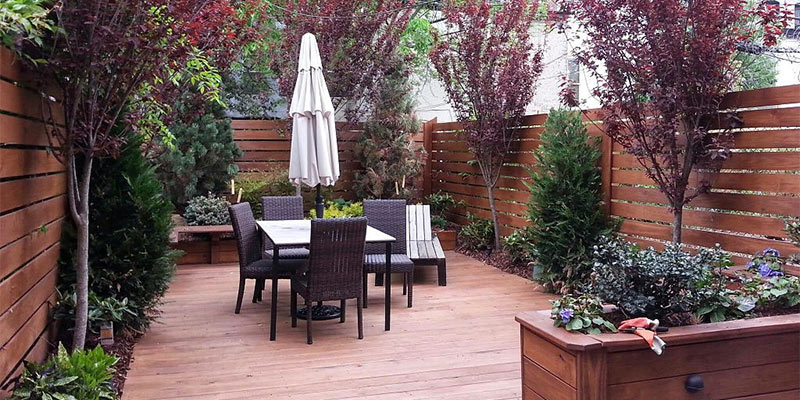 No matter the size of garden you have, you can make it look bigger and bring a beautiful garden that will make you feel that you have a larger garden full of excitement. The small space you have in your garden can be made perfect when you start off by making your priorities and making a good plan on how you will lay out the garden. It does not require much of science but some small skills and achieves the garden that you want.
To help you out, here are some of the most amazing tips that will help you out in making your small garden look bigger.
Priority and plan
Before doing anything to your small garden, you can always think of your priorities such as the flowers you want, the type of trees and any other plant that you may want to grow there. Think of the design of the path, the layout where you will need to lay gravel on the lawn or not. Your personality and the decor of your home will help you to decide on the plan that you need. You can now seek the help of a landscape designer to lay out the plan for you depending on your needs. By doing this, you will be able to account for every space of your garden and everything that will appear there.
Create a distinct zone
Just with what you do to the indoors, creating distinct functional zones in the outdoors will make your garden look spacious and bigger. You can go ahead and create a specific zone or a patio space for your outdoor furniture, another one for your kids to play with a swing set, a flower garden, a low hedge along the paths, a flower or herb zone. Add the simple elements and the garden becomes more appealing and inviting when you follow your organizing principles in the plan thus making it look bigger.
Utilize vertical space
Vertical space can also be utilized in planting plants that can grow along the walls and on the few trees that you have. This means that you can grow vertical flowers and utilize the space you would have planted the flowers on something else. In urban settings, you can grow lots of things on the surrounding walls or on the trellises.
Furnish to Scale
For minimal garden spaces, everything you do means scaling up. you can consider sleek furniture and cafe chairs for your patio, smaller portions and plant the plants that you want in smaller pots that will enable efficient growth instead of using heavy and thicker and bulky furnishings that will just occupy a very wide space. This creates a sense of dynamism with your space and your garden will appear spacious than you would have thought.
Layer a Border Garden
You can also maximize your garden without limiting lawn space by planting flora of different height. This will create a lawn path where the plants meet above your head thus creating an underway lawn which is even more beautiful. This enables you to grow more plants which won't appear crowded thus providing an impressive enrolment which looks like you have a bigger space.
Creating an inside perspective
You can also merge the inside with the outside by creating an illusion of more space on the outside. You can do this by introducing Floor-to-ceiling windows where using generous doors will help to blur the lines of the illusion the making your garden look bigger. You can also use the power of painting by painting strong horizontal lines and a long central path that creates an optical illusion of elongated space thus making your garden to appear bigger.
Pruning
Don't let those deciduous trees and shrubs in your garden to occupy so much space. You can always prune and treat the trees and shrubs to grow upwards and open up space below which actually works wonders as a few trees will open up a very large space just for you to get the space you wanted for most of.
Mirror effects
Another incredible idea of making your garden to look bigger is by the effect of using the mirrors to reflect the plants and the already maximized garden space. This will instantly create an illusion of the same thus making your garden to appear bigger. You can angle the mirror downwards so that it can reflect more plants the creating the best illusion of enlarged garden space.
Match landscaping materials
If you decide to use certain material, then make use of it constantly which means if your house is made of bricks, you can also make it a rule to create pavements, terraces, driveways using the bricks so that your garden may appear uniform which creates a larger perspective.
As you have seen, you can make your garden to look amazing just by doing some amazing and simple ideas. Other ideas you can apply including using the same color, landscaping, growing perennials, painting and many more ideas that will instantly make your garden look bigger. If you ever need landscaping experts who can help you achieve this goal, then you can always contact AAA Tree Removal company where you will find experts who are always committed to working with to achieve what you need.