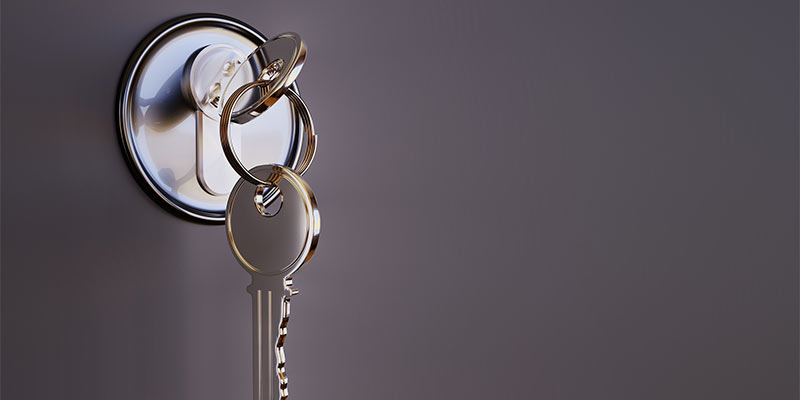 Security must be a priority in a home. As a responsible homeowner, you should be familiar with ways to effectively protect and keep your home safe from risks of burglary or robbery. Setting up security measures will give you additional peace of mind whenever you're at home with the family or away for business trips. Protect your property investments and entire household by considering the following helpful home security tips.
Build a fence around your property
Building a durable fence around your property is one way to improve security and privacy in a home. With a security fence, you can control who enters and exits your property. It can also keep away stray animals from messing around your lawn or garden.
Choose from among wood, vinyl, aluminum, chain links or a steel fence to use for your home fencing system.
Invest in outdoor lighting
Aside from highlighting your beautiful landscape at night, outdoor lights can assist with security in your home. During the night, the clear lighting allows you to easily spot any forced or illegal entry and take the necessary action. For outdoor security lights, consider using motion-activated lights and energy-saving solar powered lights.
Secure your garage
Garages are the common targets of burglars especially when most homes have garage doors connected to their interiors. To protect your cars and other garage valuables, installing a high security overhead garage door can help answer to that need.
Add security cameras
Public places and commercial buildings rely on security cameras for property, public and customer security. Now, they are also being used in homes for enhanced household security. Installing a camera security system allows you to check on your house and pets while you're at work, providing great convenience and peace of mind.
Use home automation
Home automation systems can send you real-time alerts when there's a suspicious activity going around your place, allowing you to respond quickly and call the officers to check on your home. The system can also give you control of the lights, security cameras, and other appliances or safety devices.
Check for failing doors or windows
The condition of your house structures has a huge impact on your property's security. Doors and windows must be strong and durable enough to resist any forced entry. So, before leaving the house, always check for failing structure parts and call for immediate repairs or replacements if need be.
How to protect your home from fire hazards
Another threat to your home's safety is fire. You can lose your property investments in a snap during fire outbreaks. Thus, getting your house fire-safe should be a top priority.
Access panels are integral parts of a building's fire safety design. Using doors that are fire-rated can aid in the event of a fire. With fire ratings that go as high as 2 hours, building occupants will have the time to evacuate to safety. These doors can also reduce fire damage in residential and commercial buildings since it prevents the transfer of fire from one space to another.
Building a secure family home
Home security measures must start during structure construction. You must emphasize security and functionality when relaying your demands and requirements to your hired contractors. Never settle for less when it comes to the safety of your family and home.